GEOFFREY THOMPSON OBE DL FUNERAL ARRANGEMENTS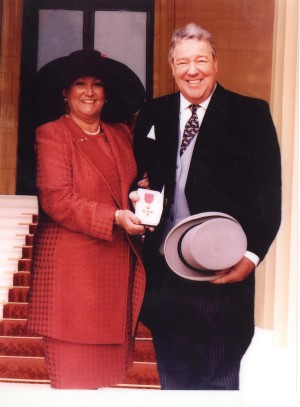 THE funeral of Mr Geoffrey Thompson, OBE DL, will take place on Wednesday 23 June, 11.00am, at Holy Trinity Church, Bond Street, South Shore, Blackpool.

Parking is available at the Pleasure Beach car parks on Balmoral Road and Bond Street. The funeral cortège will leave from the Casino Building at 10.40am and will take the following route:-

Through Balmoral Road car park, left into Bond Street and along Bond Street to the Church. Blackpool Pleasure Beach staff will line the route so far as is possible.

The funeral will be followed by a private burial.
EMMERDALE STAR LAUNCHES SCHOOL BUS INITIATIVE FOR MERSEYSIDE SCHOOLS
SCHOOLS on Merseyside are being offered the chance to win a £25,000 minibus for their school.

Emmerdale vicar, 'Ashley' aka John Middleton helped to kick-start the campaign for Bullet Point, which is the UK's leader for learning technology solutions in education.

Working in partnership with Smart and Epson, Bullet Point's Partnership Project will run throughout the remainder of 2004 with all UK schools eligible to enter.

Merseyside schools can enter to win the £25,000 LDV School Bus either by purchasing product from Bullet Point or by sending their name and address to the company.

Established in 1998, Leeds-based Bullet Point has quickly established itself as one of the largest providers of technology solutions to schools, LEAs, colleges and universities.

Marketing director, Karen O'Mahoney said that the Bullet Point Partnership Project is designed to give something back to schools. "We know that transport within schools is extremely important as it extends the learning experience by allowing pupils to leave the confines of the school gates.

However, it also represents a huge investment for any school. The LDV Bus is a therefore a great prize and we're pleased to be working with two of the biggest names in education, SMART and Epson to deliver a truly worthwhile prize."

Schools can find out more by logging onto:- www.partnershipproject.co.uk