Photographs by Patrick Trollope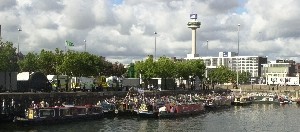 THIS years Mersey River Festival was yet another huge success and organizers are planning an even bigger event for next year's 25 show. The downpours could not keep the crowds away with crowds of over 700,000 descending on the waterfront and around the Albert Dock. The public got a change to go around Royal Navy boat the Blyth as well as a chance to go around the famous Horn Blower ship, The Grand Turk. Also in the Albert Dock the Royal Mersey Yacht Club held a regatta and the West Cheshire Sailing Club conducted a dinghy race as the local canoe clubs played canoe volleyball. Inshore Rescue and the RNLI conducted rescue displays as the Historic Divers sank in to the murky depths of the docks... Canal boats were moored up and light up over night in the dock. Bands from the Africa Oyé festival played as spectacular aerobatic displays and historic second world wartime planes flue over. Their was even a model sub with a firing battle ship chasing it around the docks!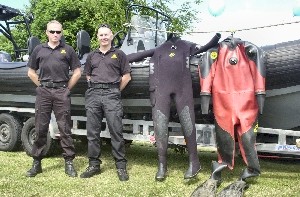 On Chavash Park across the main road from the Albert Dock, the police conducted a display of police vehicles, police horse displays, firearms displays, abseiling displays and they even had their underwater unit on display!
EMAIL US ALL YOUR VIEWS & NEWS TODAY
Page 1 of 7