QUIET ROOM LEADS TO LOUD PRAISE!
A LIVERPOOL school has been praised by OFSTED for improvements in standards, and its work to provide a calm learning environment for pupils.

An inspection of Mab Lane Primary in West Derby found it provides a good education, particularly for children with special educational needs. It concluded that this is as a result of 'very effective leadership from the headteacher and key staff'.

The report says the children are extremely well behaved, and praises the school for its innovative 'quiet room'. It is staffed by a therapist and provides a calm environment where pupils learn to control their emotions and relax. It is painted as an underwater scene with the sound of whales and seabirds.
OFSTED found the quality of education to be good, with teachers 'planning interesting activities' and lessons 'conducted at a brisk pace'.

Although test results in Years 3 to 6 are still below the national average, they are rising, and the inspectors concluded that pupils 'achieve well'.

Headteacher June Todd said:-"The Quiet Room has proved to be extremely popular with youngsters, and has led to a marked improvement in bhaviour and attitudes towards learning."

Mab Lane is one of 18 schools which were either rebuilt or given a major overhaul as part of the city council's £300 million PFI deal with Jarvis to replace outdated buildings with 21st century facilities.

Councillor Paul Clein, Executive Member for Education, said:- "Congratulations to the staff and pupils for their hard work. It is further evidence that standards of schooling in the city are continuing to rise, and that today's generation of schoolchildren will be the best educated for decades."

As a follow up to the conclusions of the report, the school will be working on an agreed marking policy and supporting more able pupils.
Man Charged with Possession of a Firearm
TWO incidents involving firearms in Croxteth last week, resulted in the arrest of a 22-year-old man from Norris Green with possession of a shotgun.

Christopher Daly of Hollingbourne Road, Norris Green, was charged with possession of a shotgun and he will be appearing at Liverpool City Magistrates Court today.

As part of the ongoing inquiries into the incidents last week, officers have also seized a 9mm handgun.
PROGRAMME ANNOUNCED FOR CLASSICAL SUMMER CONCERT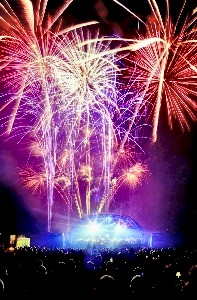 ONE of the world's earliest concert giving orchestras has just announced its programme for this year's Southport Summer Classics - Music in the Park.

The Royal Liverpool Philharmonic Orchestra will be playing at the Summer Classics at Victoria Park on Friday, July 30th followed by a spectacular firework finale. Opera sensation Russell Watson will join the orchestra the following night.

The RLPO's rousing programme of national treasures and popular favourites will include Last Night of the Proms favourite, Elgar's 'Pomp and Circumstance', Ravel's Bolero, well-known through champion ice skaters Jayne Torvill and Christopher Dean in the mid 80s, and Khachaturian's Adagio to Spartacus, the signature tune to the Hollywood blockbuster.

Lord Fearn, Sefton's Cabinet Member for Leisure and Tourism, said:- "The Royal Liverpool Philharmonic Orchestra's programme this year is absolutely fantastic and there will be a real Last Night of the Proms atmosphere. Don't forget to bring your flags particularly for the Pomp and Circumstance finale."

Thousands of people are once again expected to enjoy the two outdoor concerts with picnics in the beautiful setting of Southport's Victoria Park .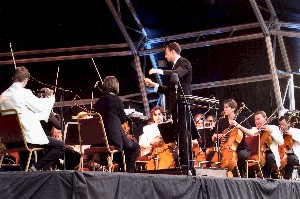 Tickets for the Royal Liverpool Philharmonic Orchestra are £18 for adults, £13 for children (five to 16 years) and for Russell Watson they are £27. Weekend tickets for admission to both events cost £40. They can be obtained from the Southport Arts Centre on 01704 540011 or 01704 395511 for tickets and further information.