BRITONS SHUN ACCIDENT TOUTS
BRITONS are wising up to so-called 'accident touts' but consumers are still in the dark about where to get affordable and comprehensive personal injury legal assistance, according to a report by RAC Legal Services.

Just 5 percent believe accident touts, sales representatives for claims firms - are an appropriate source of legal advice following an accident - down from 17% just two years ago. In contrast, people would now rather visit solicitors, insurers and the citizens' advice bureau with regard to legal enquiries.

In a study of where Britons would turn for legal advice in the event of accident, key findings show that public access to justice in Britain is still poor. Few consumers want advice from accident touts but many feel excluded from solicitors.

Also evident is a lack of trust of solicitors, but only 7 per cent think solicitor's talk a language they understand as is the lack of the awareness of the legal regulators and complaints process to find a lawyer.

Jonathan Gulliford, Head of Legal Affairs for the RAC said:- "The legal industry exists to act in consumer interests, but if people feel excluded on the basis of cost, ease of approach or geographic location then we need to make changes.

Few people have trust or respect for accident touts that chase for business door-to-door or in hospitals. But solicitors are not seen as approachable or cost effective."

In a study of the personal injury market, RAC Legal Services asked a GB representative sample of more than 2,500 people who they thought was the most appropriate source of legal advice in the event of a road accident and why.
Missing:- Victoria Michelle Wright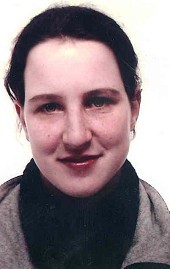 MERSEYSIDE Police are concerned for the welfare of 22 year old Victoria Michelle Wright who has been missing from Penny Lane in Allerton since Friday 18 June 2004.

Victoria was last seen at 9.50am on Friday on Wellington Road in Toxteth by a friend. She has not been seen since.

Victoria is described as being of medium build, 5' 4" tall, with a fair complexion, .....continued........
continued.... shoulder length brown hair with red highlights. She was last seen wearing a lavender top with purple flowers, blue jeans and black boots. Victoria speaks with a southern accent.

Victoria has friends in the Kent area and is known to visit the Manchester and London areas.

Police would urge Victoria to contact them on 0151 777 5230 and would ask anyone who has seen her to contact them.
Man Arrested and Drugs Seized
A Wallasey man was arrested week on suspicion of possession with intent to supply Class A drugs after a search warrant was executed at a house in Wallasey.

The 39 year old mans house was raided earlier this week and a cache of drugs were seized including what is believed to be amphetamine worth £250,000 and ecstasy tablets worth in the region of £50,000. The seizure has now be sent away to be forensically examined.

Detective Inspector Mike Parkinson said:- "Merseyside Police will never be complacent about drug dealing and we are determined to break the link between drugs and crime.

This arrest and seizure this morning is a prime example of information given to us by members of the public being turned into action. People should be reassured that any information they provide is used to take the strongest action against suspected criminals in their communities.

We want to make it very clear that if you deal in drugs you will be caught."
Police Appeal for Sightings of Missing Man
MERSEYSIDE Police have reissued an appeal for information following the disappearance of Lyndon Nowell in January 2002. The appeal for information follows the fourth birthday of Lyndon's son Reece.

For the last three years Reece has celebrated his birthday without his dad, not knowing what has happened to him or where he is.

Nowell was last seen by his partner, Joanne Riley, at their home in the Kirkdale area at 5.30pm on Thursday, 24 January, 2002. He was seen later that same night at the Coronation pub on Childwall Valley Road between 8pm and 8.45pm, when he drove off from the pub car park in his car. He was alone at the time and has not been seen since. His car was found burned out the following day in Salford.

Detectives investigating Mr Nowell's disappearance are still appealing for anyone who may know of his whereabouts to contact them. His family, particularly his son, have been greatly affected by his disappearance and it has been a distressing time for them.