Alternative Racing At Aintree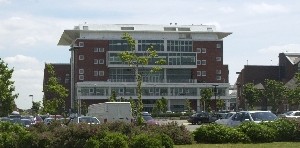 MOTOR Show Northwest is set to gather motor enthusiasts from across the region to Aintree Racecourse to highlight a unique annual event.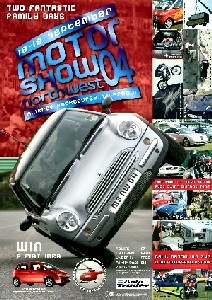 The show, which aims to be the centre stage for motor enthusiasts for the region has the ambitious desire to be the premier centre stage event for cars over the coming years.

Due to be staged on a two day event beginning September 18, it carries and an impressive array of vintage cars, motorbikes with hundreds of new swanky models for the motor industry to tempt consumers for the future.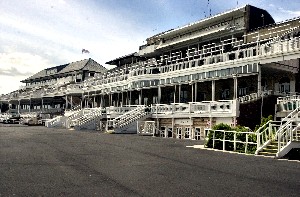 The adopted family theme for the event guarantees maximum exposure and attendance with a large variety of entertainment including The Russ Swift Precision Driving Team, Over the Top Motorcycle Display Team, with Live & Specialist Children's Entertainment Areas amongst a variety of other attractions.

The ceremonies are being opened on the morning of the 18th at 10.00am by the Mayor elect of Sefton Cllr David Pearson.
PET OWNERS MUST TAKE RESPONSIBILITIES SERIOUSLY FOR THE HEALTH OF THEIR LOCAL COMMUNITY
THE estimated 7.4 million dogs in the UK that produce 1,000 tonnes of faeces every day, worryingly, around 60 per cent of pet owners let their dogs foul in public open spaces.

What many people don't realise is that dog faeces carry the risk of toxocariasis, a disease transmitted through the eggs of dog worms and which can survive in the soil for up to four years. Accidental human contact with the Toxocara canis worms can result in serious infections and, in the worst possible cases, blindness.

Encams, the charity that runs the Keep Britain Tidy campaign, reports that up to 16,000 people a year suffer from toxocariasis.

However, the risk to public health can be vastly reduced if pet owners are willing to face up to their responsibilities - not only clearing up their animal's waste but making sure their dog is wormed at least every three months.

Drontal, the UK's leading worming treatment for cats and dogs , undertook a national survey which revealed that, although pet owners are becoming increasingly aware of the importance of regular worming, almost half of dog owners (43%) worm their pets less than the recommended four times per year.

Product Manager, Sabrina Stroud, explained:- "With the help of local vets, pet owners are becoming increasingly aware of the need to worm their cats and dogs on a regular basis. We are now working hard to ensure this level of awareness is converted into action and that owners instigate a regime of preventative care to ensure they have happy, healthy pets and a safer environment in which to live."
Orange Loge Sunday 27 June 2004 in Crosby
THE route for the Junior Parade on Sunday to Crosby Civic Hall has be changed to:-
Out going
Muster 1:15pm Car Park at Crosby Marina (Cambridge Road end), Move Off 1:30pm Via:-

Cambridge Road, Waterloo Road, Great Georges Road, Church Road, South Road, Crosby Road North, Hicks Road, Park Road into Hall
In going
Via:- Park Road, Haigh Road (cross Crosby Road North) South Road, Marine Terrace, Great Georges Road, Brunswick Parade, back to Marina