FSA SURVEY REVEALS JUNK FOOD STILL HIGH IN SALT
SURVEYS of pizzas, baked beans and canned pasta, published today by the Food Standards Agency, show that within these ranges of family staples salt levels can vary significantly.
One child's pizza was found to contain almost three times as much salt as that found in another brand of pizza. Some brands of standard baked beans contain only two-thirds the salt of others.

Reductions have been made by some manufacturers since these surveys were conducted, but levels still need to substantially decrease across the full range of processed foods in order to reach the Agency's target of reducing salt consumption to 6 grams a day by 2010.

The Agency is working closely with industry to secure further commitments to salt reduction.

Scientific research links high levels of salt in the diet to high blood pressure, which increases the risk of heart disease and stroke. High blood pressure is a cause or a contributing factor in over 170,000 deaths each year in England alone.

The recommended levels of salt intake for adults are 6g a day and proportionally lower for children. On average adults are currently consuming about 9.5g a day.

The Agency's on-going programme of surveys is used to highlight the salt levels of everyday foods.

Sir John Krebs, Chairman, Food Standards Agency said:- "Foods such as baked beans, spaghetti and pizza are products which families rely on. Almost three quarters of our daily salt intake comes from salt hidden in products such as these, and not from salt that we add ourselves."

The fact that the salt in a can of baked beans, or a pizza, can vary so dramatically indicates that manufacturers can reduce the amount of salt they add to these products. The Food Standards Agency wants to see more substantial reductions in salt in food products."
Royals Are Set To Open New Southport Bridge.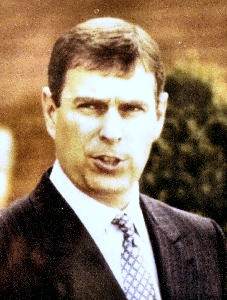 Photograph By Patrick Trollope.
SOUTHPORT will see Prince Edward and Countess Sophie opening Southport's new Marine Way Bridge and treated to a lunch at the Town Hall. The duo will also see the resorts latest attraction, the Eco Visitor Centre on the Esplanade. The visit will take place on Monday 19 July, so all you Royal fans... you had best keep a good luck out for them as they take a stole down the pier!
STEAM RALLY
THE annual Hambleton Steam Rally & Country Show is being held on Saturday 31 July and Sunday 1 August, at Shard Lane, Hambleton, Poulton-le-Fylde, near Blackpool, Lancashire.

Attractions include Steam Engines & rollers & wagons, miniature steam exhibits, tractors, classic cars, bikes & caravans, antiques & crafts marquee, petting farm, fairground, trade stands, charity stalls, autojumble and car boot sale. There will also be a Morris dancing competition and fairground organs.

Anyone interested in trade stands or other exhibits/displays please contact the organiser, Steve Caunce on 01253 702292 or 07702 998091.
Charity stalls are free of charge.

Overnight camping is available to exhibitors and traders only.