'Clea' to Rock and Role at Southport Pleasureland!
Photographs by Patrick Trollope.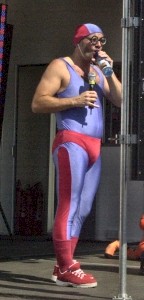 ROCK FM road show hit Pleasureland on Saturday 7 August with well-known acts like Clea, Heat, Black Manalishi and Black Moth. All of them took to a stage specially erected on the amusement park car park. The event was broadcasted across the airwaves and we were also on hand to capture the action. Sadly despite the hot weather and blue skies for as far as the eye could see, not as many turned up as expected. But saying that, all who did arrive to the event were far better off due to this factor, as most of them got to meet the performers in person! Rock FM presenters were Darren Spence, Roy Basnett, Martin Greenwood and Gemma Dee. They kept the crowds jigging in-between acts and setting unusual games and competitions for the audience to take part in. Behind the senses our editor, Patrick Trollope took the three young members of Clear off for a gentle ride on the Tramatizer. Such a nice chap that he is… Click here to see the video of them… Aimee said after the ride:- "That was fantastic, can we go again?" after they were thrown around on the massive ride.
Well done to Pleasureland and the Rock FM team for putting on what was a stunning show.
Mark from Pleasureland said:- "The weather was glorious and everyone who came down really enjoyed themselves. Rock FM put on a great show and a big thank you goes out to all the artistes and all the technical staff who helped the day go without a hitch."

The acts on stage were Terri-Ann Devine; Phil Hughes; Adam Ward; Heat; 5th Avenue; Black Moth Connection; Matt Johnson… & the big name act Clea..!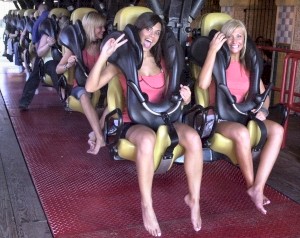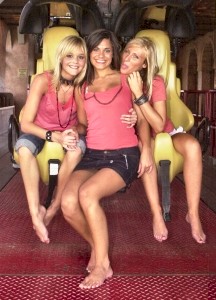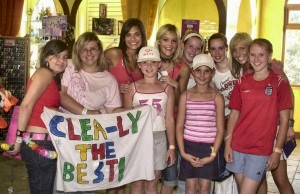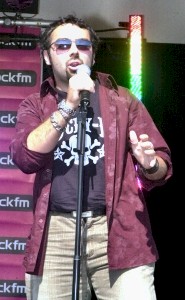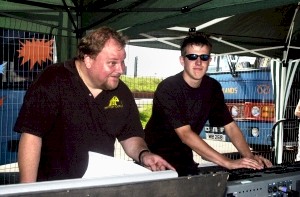 You are on Page 1 of 5...
If the green box is not shown, please update your Java script on your computer. Thank you.