FIRST INTELLECTUAL PROPERTY CRIME STRATEGY PUBLISHED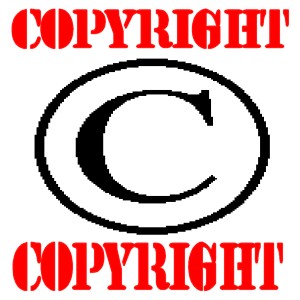 A blueprint to crackdown on the trade in fake goods was launched today by Industry Minister, Jacqui Smith, as she unveiled the UK's first intellectual property crime strategy.

Intellectual property crime cheats consumers, costs jobs and helps fund organised crime. Piracy and counterfeiting, including DVDs, perfumes, clothing and alcohol, costs the UK economy billions of pounds and undermines the success of many of the UK's best companies.

Today's national strategy, developed by the Patent Office, brings together brand owners, police, trading standards and customs to increase the sharing of intelligence between different agencies, and co-ordinate the agencies involved in the fight against intellectual property crime

Jacqui Smith, Industry Minister, said:- "Pirates and bootleggers cheat consumers and place a drain on our economy. We cannot and we will not simply turn a blind eye to copyright and trade mark crime.

Intellectual property crime is not victimless. As well as cheating consumers, the trade in counterfeit goods costs UK companies billions of pounds and thousands of jobs every year. That is why we are working together with industry and law enforcement agencies to clamp down on this illegal trade."

The Anti-Counterfeiting Group is one of the many organisations working with the Patent Office. ACG Director General Ruth Orchard said:- "Rights owners' estimate that last year alone counterfeiting and piracy cost the UK economy £10 billion and 4,000 jobs. With this strategy in place, and the goodwill fostered by all the partners, we have a real chance to take the fight back to the criminal gangs who are defrauding consumers and rights owners."
Tenants consulted on future of council homes
LIVERPOOL'S council tenants are being urged to have their say on the future of their homes in a project called:- "Your Home, Your Future".

They are being invited to a special exhibition at St Georges Hall next month where they will help to decide the future of council housing in the city.

A radical approach to the future of the city's council homes is needed to bring homes up to the government's "Decent Homes Standard" by 2010.

The debate is to ask tenants for their views on a range of options for the council to use to raise the extra £57 million needed.

One option being considered is stock transfer, where all council tenants would become the tenants of registered social landlords, which are able to borrow money not available to the council to pay for the improvements necessary.

Another option being considered is the setting up of an Arms Length Management Organisation which would manage homes, but the council would retain ownership.

But there are question marks over how soon the council would be able to set up an ALMO, and there would be competition from other councils looking to set one up.

Transfers have already been carried out in several areas of the city, including Speke, Netherley, Norris Green and elsewhere.

The final option being considered is the Private Finance Initiative (PFI), meaning the private sector would fund housing improvements and the council would pay the money back over a number of years.

The major weakness with PFI is that it is only suitable for a small number of homes, rather than the 21,500 owned by the council.

The council has not yet decided which of the three options to take forward and wants to hear tenants' views who will be able to have their say at meetings across the city throughout the summer, as well as an event at St George's Hall, which takes place on Tuesday 14 September.

Councillor Flo Clucas, Liverpool City Council's executive member for housing, said:- "We would prefer to offer a wider choice to tenants, unfortunately, this wider choice isn't available and the government is insisting we consider only these three options. However, the council is determined to win as much influence for tenants as we can.

We are still in discussion with the government to see how this may best be achieved. By the autumn, we hope to put forward a new proposal that will be in the best interests of our tenants. It's very important that every council tenant has their say."