GCSE Results Are Out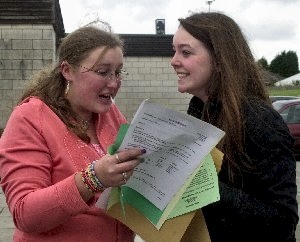 LIFE is full of highs and lows and it is best demonstrated in education. Yes, it was that time of year again when GCSE results came out. On Thursday 26 August local schools on Merseyside were to see a huge increase in the pass rates that has also been echoed nationally. This week the School Standards Minister, David Miliband, welcomed the GCSE results that show the biggest rise nationally in top grades since 1999. Nationally, this has been echoed in not only the GCSE results but also the AS and A-Level results. The results nationally for GCSE's have shown that A* to C grades have increased by 1.1 per cent to 59.2 per cent. Nearly 98 per cent entrants achieved a grade A* to G. Mr Miliband told the media:- "Today's results are excellent and reflect the hard work of pupils and teachers. More pupils have taken GCSEs and more pupils are doing well." This message has been echoed across the region by teachers and schools. Nationally, Grades A* to C at maths have increased by 1.6 per cent to 51.7 per cent. Maths also saw a 4.5 per cent increase in the number of entries. An increase of entries in chemistry, physics and biology for both boys and girls. Staggeringly boys improved their overall performance at grades A*-C by 1.3 per cent compared to the girls who only rose by 0.9 per cent. Mr Miliband also told the national media that "I know schools are working hard to help boys do better each year. This is reflected in the results.

We will carry on with our programmes like 'Playing for Success', the successful after school sport study clubs programme, to bridge the gap in our nation's education."

One of Merseyside's highest flying schools, Range High School in Formby also this year did amazingly well. Mrs J G Wright Acting Headteacher told us:- "We are delighted with our excellent results which reflect the hard work and commitment of both students and teaching staff. The percentage of students gaining five or more GCSE's in individual subjects at Grades A*-C is 74.5%, which maintains Range's outstanding record of academic success across all subject areas. These results provide a strong platform for the Specialist School Status bid intended for submission next year.

Congratulations to all concerned."

Headteacher Alison Heaton, of Meols Cop High School in Southport, was also in a jubliant mood, saying:- "Our school has had their best ever results this year. 59% of students achieved 5 A*-C grades, a massive 24% rise on last year's results.

I am absolutely thrilled. Both students and staff have worked incredibly hard to achieve these excellent results and we look forward to achieving even more in the future.

The school is currently seeking specialist school arts status and these results will strengthen our case. Also the school has undergone a massive refurbishment over the summer so we are facing the future with pride and confidence.

Congratulations to all our pupils and we wish them every success for the future."

Please click here to see Meols Cop High and Range High Schools result. We will bring you more GCSE results in next week's issue.

These are two few useful education links, which should help any of you who are finding it hard to work out what your next step should be. If you did not get the results you required or have any problems with finding the next step, do not panic. Remember, no matter your results, there is always an option for you, which you will enjoy.

For impartial and confidential advice, pupils can phone for free "One Life" on 0800 100 8000. "One Life" is a results helpline and they have dedicated experts who can help you. You can also go to the web page by clicking on here!
The Guardian Education Advice Section
Photographs taken at Range High in Formby by Patrick Trollope.

All of us at PCBT Photography would like to say "Good Luck" to all of you who took your GCSE's this year. We hope you do well in whatever path you decide to take.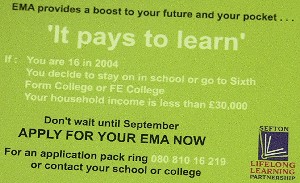 Above Range High Schools highest scoring students celebrate there results.