Letters to Editor:- Princess Diana
"Dear Southport Reporter,

As we remember Princess Diana on the seventh anniversary of her death next Tuesday (31 August 2004), it is rewarding to know that her legacy lives on through thousands of young people up and down the country.

More than 6,000 young people from over 1,500 secondary schools in the UK now hold a Diana, Princess of Wales Memorial Award in recognition of the outstanding contribution they make to their schools, families, friends or communities, or for overcoming difficult personal circumstances in their lives.

It is a unique, inclusive award that is recognised and not earned. Nominations include young people who have been brave or have overcome personal obstacles as well as young carers, fundraisers, peer supporters and campaigners.

Of all the memorials that have been set up in her memory, the Diana award is providing the nation with some exceptional young people who are already fast becoming ambassadors for the future.

Yours sincerely

Maggie Turner
Director of the Diana, Princess of Wales Memorial Award for Young People"
WARNING SCAM EMAIL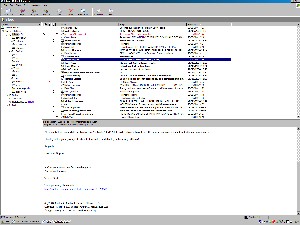 THIS week a good old scam is back. If you get in your inbox an email from "Citibank Support" subject "ATTN: Immediate attention required" (Citi.com) delete it. Yes, it is the familiar trick of trying to get your pin and account information from your email. It looks official and starts off with an official looking line "CITIBANK(R)" and then says "Dear Citibank Customer:

Recently there have been large number computer terrorist attacks over our database server. In order to safeguard your account, we require that you update your Citibank ATM/Debit card PIN.

This update is requested of you as a precautionary measure against fraud. Please note that we have no particular indications.... " If you want to see the rest of the email, click here for a picture of it.

Be warned, this email is about and thousands like it. Never give out your bank information before checking with the bank first.