FOR the first time in Liverpool's history, all of the city's clubs and DJs1 will come together for one night only to raise money for the early detection of lung cancer.

On September 24 they will be joined by celebrities and internationally recognised DJs who have united to give the city a night to remember.

Held at Club 051 in Mount Pleasant, Clubathon 2004, aims to raise thousands of pounds for The Roy Castle Lung Cancer Foundation2 - the only organisation in the world wholly dedicated to prevention, research and patient care.

Said Carl Burleigh, Manager of Club 051:- "So many of us know someone who has been affected by lung cancer so we're hoping the city will get behind us by coming along and supporting this event.

"There is fierce competition between the clubs in Liverpool and this is the first time we have come together to create one big event. There has been immense support from everyone involved and we're really excited about the night. We're already discussing Clubathon 2005."

Doors open 9am and the event will be in full swing until 6am. Admission is £5 or £10 for VIP admission.
Hollyoaks Stars Take The Tacheback Challenge
THE Hollyoaks stars, Alex Carter, Andrew McNair, and Marcus Patric better known as Lee Hunter, Dan Hunter and Ben Davies look tachetastic as they proudly display their upper lip fuzz to launch this year's TacheBack, run by the Everyman Male Cancer Campaign.

The actors joined an ever-growing army of tache lovers, celebrating the triumphant return of TacheBack! Based on the knowledge that every man has a secret desire to see what he looks like with a tache, the Everyman Campaign is once again asking all men to take the TacheBack challenge this September, grow facial hair and raise vital funds for the charity.

Hundreds of men up and down the country went into facial hair frenzy last September rising over £100,000, which went directly to support research into prostate and testicular cancer at the Everyman male cancer research centre.

Justin Carter, creator of Tacheback and owner of the Elbow Rooms said:- "Taches are becoming a real growth area and I think all men have a secret desire to know what they would look like with extra facial hair. Here is the best opportunity to grow a tache, become a style icon and raise money for a worthwhile cause."

Everyman was set up by The Institute of Cancer Research in 1997 specifically to raise awareness of and funds for prostate and testicular cancers. All the money raised by this campaign will go directly towards supporting research at Europe's only dedicated male cancer research centre which was set up by The Institute.

Philip Black from the Everyman Campaign said:- "We were delighted with the response to TacheBack last year and hope even more people will come on board in September 2004. It's so easy to take part and helps to raise desperately needed funds for research into testicular and prostate cancer."
AFTER over a year's absence, Cilla Black will return to TV screens this December on LIVINGtv in a new entertainment show CILLA Live, with a view to continuing the partnership with regular specials throughout 2005.

The two-hour, live studio based Christmas Special was today announced as one of the highlights of LIVINGTV's Autumn/Winter schedule launch.

The 'Queen of TV' shocked millions of TV viewers in 2003 when she announced her departure from Blind Date. Following a glittering forty-year television career, Cilla vowed she would return to our screens; but only when the right project came along.

Cilla said:- "I love the idea behind the show and I'm really excited about working with LIVING TV."

Cilla will get fully interactive with her audience in a show that promises to make Christmas dreams come true for dozens of people over the festive period.

LIVINGTV controller Richard Woolfe said:- "For years, she has been bringing people together, reuniting loved ones and making dreams come true as well as playing cupid. We're thrilled to welcome her to LIVINGTV."
SEXY AND HONEST COOKS IN THE GRANADA REGION
RESULTS of a nationwide survey from Daloon released today reveal people within the Granada TV region have one of the highest ratings nationwide for their love of food and in their passion for kitchen lovemaking.

Some 46 per cent of people surveyed in the region confessed to making love in the kitchen, with a further 32 per cent saying they haven't yet but they are very tempted to give it a go.

Cooking naked, feeding partners blindfolded and getting guests to do the washing up are just a few 'cheeky things' that people owned up to doing in their kitchen.

When asked about their entertaining habits - it seems a large amount of dedicated cooks live in the region with 49 per cent stating they found cooking an enjoyable experience and a further 45 per cent going on to say it was something they like to do as often as possible as they found it helped them relax.

And it seems you have one of the lowest scores in the country for liking to cut corners and cheat when entertaining. Only 5 per cent of you prepared to cheat by buying and cooking frozen food and pretending it is your won.
Final Call for Local Bingo Star
ONE of Huyton's greatest talents is leaving the North West for the bright sunshine of Tenerife.

Steve Linder, Manager and Bingo Caller at Buckingham Bingo, Poplar Bank, is leaving after over 28 years in the business and with the coveted title of Bingo Caller of the Year.

Steve, who is now a dab hand at his job, fell into calling by accident all those years ago. He explains:- "I was working as a hotel manager and did some temping in a bingo hall for six weeks whilst my hotel was being refurbished. The rest of it is history!"

He will be moving onto Tenerife after 8 years at Buckingham Bingo, looking for a fresh challenge and a more relaxed lifestyle.

John Anderson, Operations Manager for Buckingham Bingo, said:- "We will be sorry to see Steve go. He has been a great Manager and Bingo Caller and will be sorely missed. We're now on the look out for someone to replace him, but it won't be an easy job, he is extremely talented."

Buckingham Bingo Huyton is located at Poplar Bank, Huyton, Liverpool Merseyside L36 9US. For information and membership enquiries, please call 0151 489 0404.
TOP names @ 2004 G FEST in Liverpool
THE first of the brand new, exciting, quarterly G-Fest nights is to be held at the amazing, refurbished LIVERPOOL OLYMPIA. After its million-pound restoration, the venue holds up to 1,800 and has bars and two balconies overlooking the huge stage and dance floor. The ornate style of the interior lends itself to glitzy, "theatrical"-looking events.

A spokesperson for ABD Productions who are producing the event said:- "Apart from the smaller club scene, at present Gay Liverpool does not have anything like the large scale Club Nights with Top Name P.A.s that we are devising. Also our catchment area for this event is not only the North West but nationwide. Our aim is to provide exciting, quality events with a range of acts, music and guest DJs ."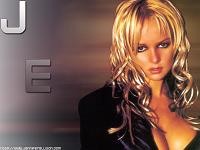 Jennifer Ellison to Headline
Ex-Brookside Soap Babe turned Pop Princess
Stunning Jennifer Ellison will be the headliner!
Since winning ITV's Hell's Kitchen, Jennifer has just released her latest chart single and pop video "Bye Bye Boy". She has recently returned from filming "Phantom of the Opera" which will be released in November, and has just received an offer to star in a West End show. She will perform live during her personal appearance as top of the bill.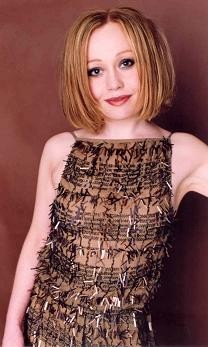 Sonia 2nd Headline Act
Sonia is a superb gay icon, who attracts a phenomenal following. She is renowned for the vitality of her act and her charisma and personality. Her personal appearance will also consist of a half hour's live performance.
Sonia's career to date includes chart hits such as her no1 "You'll never Stop Me From Loving You", "Only Fools", "Be Young", "Better The Devil You Know" representing the U.K. in the 1993 Eurovision Song Contest, touring North and South America, The Far East and Europe as well as starring in the West End as Sandie in "Grease"
Shockwave 3rd Headline Act
Shockwave, originally very big in America, is the latest import to be signed by Outlook Records. Numerous film credits include Eddie Murphy's "Metro", T. V. appearances include 3 series of "Nash Bridges" and the second season of the American version of "Queer As Folk". He appeared with Aalliyah in the music video for the motion picture "Romeo Must Die" and has toured with Destiny's Child, Pink, Prince, Janet Jackson and Christine Aguilera before his recent signing with Outlook. His U.K. chart single, adance version of George Michael's "Father Figure" is due to be released in October and will be launched at the event. His live personal appearance is eagerly awaited!
Richard Cawley to compere.
The night's entertainment will be compered by Richard Cawley (Ready steady Cook, Can't Cook Won't Cook, innumerable panto dame appearances and high profile corporate event compere, comic and raconteur) who has an exciting, soon to be press released GAY reality t.v. project for SKY ONE which ties in beautifully with the launch.
Support Acts
There will be several support acts, including Rezonance Q who have had chart success with "Some Day" and "Lover who Rocks You All Night" and are well known on the clubland scene. Nazene is about to release her new single which like her others is tipped to feature on all the clubland compilations.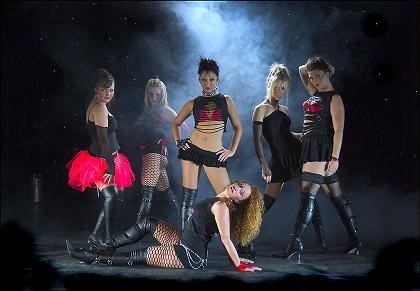 The Lee Kelly Dancers, consisting of 8 professional dancers, 4 male + 4 female will perform several times in their own right as well as backing Jennifer Ellison, Sonia and Shockwave.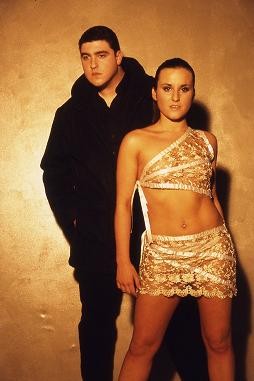 There will be two D Js. The first, Tiara , who won the 2001 Manchester Mardi Gras Battle of the Drag queens, will punctuate the acts during the first part of the evening with a variety of styles to suit all tastes up to the top of the bill spot. The second, DJ Nutek who is returning to this country from The Luxor in Las Vegas and the superclub Mystique in Bangkok will play a range of funky house to take the night to its 3.00 a.m. finish.

The date for the event is Saturday 30 October. Doors open at 8.00pm, bar closes at 2.00am and doors close at 3.00am!

ABD are expecting a capacity crowd so get organised.
Tickets £22 available from Wednesday September 1 Box Office Tel 0151 263 6633 Monday to Friday 10.00am to 6.00pm and Radio City Ticket Line 0151 256 5555