Lisa-Scott Lee Was In Town.........!

Photographs By Patrick Trollope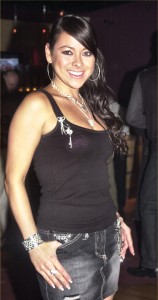 YES Lisa-Scott Lee was in town and on the dance floor. Once one of the members of 'Steps' she has now blossomed into a talented solo artist. I was quite surprised when I met her, as to how open she was. I am more use to stars being guarded or full of them selves, but on the night she was relaxed and joking with the club goes and the media, who flocked to Southport's newest club, Havana, just to see her. The 28 year old from Rhyl must have felt at home in our seaside resort, as she partied well into the night. We will let, as normal, the photos tell you the rest of the story... Just to add though, good luck Lisa with your new single. For all who do not know, it is to be released on 15 November, under the Ministry of Sound dance label.