Southport martial arts expert sets sights on more success
SUPPORT from a local optician has seen martial arts champion, Andrew Lister, win a silver medal at the European Wushu Championships in Moscow.

With funding from Specsavers Opticians in Southport, Andrew from Ainsdale was able to make his way to the tournament to represent Great Britain.

Competing with fellow competitor, Richard Divine, the duo has proved to be a force to be reckoned with by finishing second in the Duilian Dual event.

Andrew told us that:- "We pulled off a great result and I'm really pleased with what we have achieved. This was the first international event that I have competed in and to get a silver medal is amazing."

The pair has been entering dual events for nearly a year now and having already won a gold medal at the National Championships, the future looks bright for them!

Andrew, 22, has been practicing Wushu, a form of martial arts used in the Matrix films and by kung fu legend Jackie Chan, since he was 15. His dedication has paid off with Hollywood noticing his talent and signing him up to appear in the next Batman film, due out next summer.

Recently he proved his worth in the British National Championships, held in June, by taking home two gold and two silver medals. He received gold in the Broad Sword Fight Scene and Choreographed Fight Scene categories.

With all his success to date, Andrew's is now setting his sights on future contests with the Petersburg Cup coming up in February and the World Championships in July. He is also looking to the 2008 Olympics which will be held in Beijing.

Andrew said:- "Wushu has never been an Olympic sport but there are high hopes that it will be included in 2008. If it is I definitely intend on going and being in contention for a medal."

Wushu, which is also referred to as Kung Fu, is a generic term for Chinese Martial arts composed of basic offensive and defensive movements executed either barehanded or with weapons. Wushu originated in China 5,000 years ago and it is considered to be one of China's major cultural gifts to the world. It is the most popular form of physical exercise in China.
SIX YEAR OLD IS FLYING HIGH HAVING WON MCA SEA SMART BALLOON RACE
ENTERING the MCA Sea Smart balloon race organised by the Liverpool Coastguard team has put a smile on one lucky six-year old's face. Luke Jones from Aigburth Road, Liverpool, took part in the balloon race on September 1st at the Liverpool Coastguard Open Day. After Liverpool Coastguards launched 500 balloons into the sky, Luke's winning balloon travelled 102 miles and was found in Yorkshire.

Luke has won £100 WH Smith vouchers, a limited edition Sea Smart Teddy Bear and a Sea Smart towel. The balloon was found and returned by Vicki Southwood from Moor Monkton.

Two runners-up up also won a Sea Smart Teddy Bear and towel each. The balloons of three-year-old Tom Dalley from Formby and ten year old James Kirby from Crosby, both travelled approximately 81 miles landing close to each other in West Yorkshire. A free Sea Smart goody bag was given to every child who entered the race.
Letters... "Air Traffic Control Centre at Barton Hall"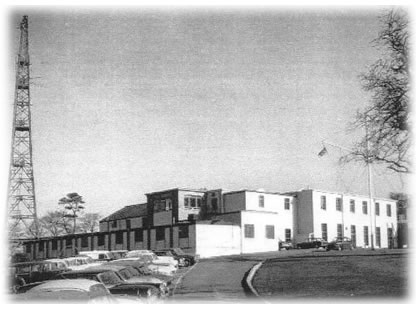 DEAR Southport Reporter,

"I am trying to contact hundreds of National Servicemen who were posted at the Air Traffic Control Centre at Barton Hall nr Preston. This was quite a unique posting especially for the RAF. When conscription was coming to an end, the ministry of defence invented Local Service WRAF.

These women had brief basic training followed by trade training as air traffic control assistants or teleprinter operators. They were then posted back to Barton Hall and lived at home. We would really like them all to get in touch with us.

The Air Traffic Control Centre at Barton Hall nr Preston was one of only three in the country. It was a place of work for hundreds of civilians as well as RAF and WRAF personnel, from the Second World War until the mid 1970s. It was also the local meteorology office.

Over the past 6 years efforts have been made to form a reunion group of all those people who served there. To date four reunions have been held and another will take place in St Annes on Sea at the beginning of April 2005.

If anyone has any links to Barton Hall, whether, civilian or any rank airforce, please get in touch with Tass Cotton 01254 697228 or email:- tasscotton@aol.com or visit the website:- barton-hall-atcc.co.uk" Tass Cotton