THE low cost airline Flybe announced this week record summer figures, with October 2004 passenger. Figures released put them 35% up on this time last year. In the last month nearly 367,740 passengers flew with the rapidly growing company.

Uniquely amongst the low cost carriers, flybe, has matched an increase in passenger figures with yield growth, up 10% so far this year, according to figures released last week thanks to it's successful regional route development strategy. Last month alone the company announced 7 new routes from Birmingham International Airport to Alicante, Malaga, Faro, Murcia, Almeria, Palma and Geneva, plus four new routes from Liverpool John Lennon Airport to Belfast, Edinburgh, Glasgow and Jersey.

Flybe. is now the largest scheduled airline at Exeter, Southampton, the Channel Islands, Birmingham and Belfast City. Passenger figures here have shown a strong increase across flybe.'s network of 33 international routes and 36 domestic routes. This increase consolidates flybe.'s position as Europe's third largest low cost carrier, which was recently confirmed in the CSFB 'Low Fare Airlines' report. Having recently increased capacity across its network by a fifth, flybe carries over a million more passengers than its nearest European competitor, Air Berlin, according to the CSFB report.

Mike Rutter, Sales and Marketing Director, Flybe commented:- "We're expanding at a phenomenal, but sustainable rate. Our aggressive investment and regional expansion policy over the past 12 months is proving extremely successful. More passengers are flying with us than ever before.

We've shown that if you listen to your customers and offer them the routes they need, combined with attractive prices and add on services, there will always be a demand and that demand can be grown. The initial sales figures for our recently announced new routes have exceeded all of our expectations.

Flybe has also increased the number of business orientated domestic routes which have proved very popular with the business community. Our competitive rates have tempted many business people away from rip off train fares and high cost airlines. This has really fuelled growth for us over the last few months."
On the spot fines for shoplifters....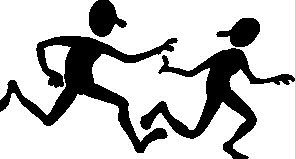 AS of this week, police will be able to issue on-the-spot fines as part of a Home Office crackdown on low value thefts, as well as underage drinking, vandals and litterlouts. Police will continue to arrest and prosecute in more serious cases, such as repeat offenders and high value crime.

Usdaw, who are the leading retail trade union, has given its support, in principle, to the introduction from today of £80 fixed penalty notices for first time shoplifters. The union revealed it hopes the fine will help to discourage shoplifters from committing crimes and attacking or threatening workers.

John Hannett who is the General Secretary of Usdaw issued a press statement saying:- "We hope that the introduction of fixed penalty notices will mean that thieves realise that it is not worth stealing from stores and that this will lead to a reduction in the number of threats and violent attacks on shopworkers that Usdaw has highlighted in our Freedom From Fear campaign."

Outlining the new on-the-spot fines, Home Office Minister Hazel Blears said:- "Vandalising property, fouling streets with litter, blind drunk teenagers causing trouble or stealing for a buzz - this is anti-social, criminal behaviour and a scourge on society. People committing these offences will no longer be let off with a verbal warning. From today, they will face immediate punishment and court action if they refuse to pay. These fines will make people think twice and will increase the number of low level offenders we can bring to justice."