Southport Weekender 35 & counting...

Report by Natasha Piscitelli and Photographs by Patrick Trollope.
WELL then, what can I say? Is it me or does each and every Southport Weekender seem to get bigger and better? Boasting a plethora of internationally renowned DJs, live bands and the cream of the world's most talented singers, the Weekender number 35 could not fail to impress.

As we hit the Ainsdale sands, the wind was whipping up a frenzy and as we burst into Pontins eager with anticipation the music was causing it's own kind of storm. With so much on offer where is a girl to start out her night? We finally settled on Southport Weekender resident, Gilles Peterson, over in the Bacardi B-Bar and got down to his eclectic mix of jazz-inspired broken house beats, old and new soul, and even a little bit of drum and bass. It was so difficult to pull ourselves away but we were keen to check out the new Motel bar after hearing rumours of a live band appearance.

And my were the rumours true. We were greeted with a mental live act which go by the name of Spectrum and are most famed for their tune 'Kinda New' (remixed by the famous Tiefschwarz). Fronted by a striking female singer clad in eye-catching clothing, all I can describe them as is Portishead meets Mylo meets twisted funk-fuelled electro. Comprised completely of electronic instruments, including a keyboard/synthesiser, drum machine and bass, this is a band you'd have to witness to believe.

Feeling suitably warmed up and ready for a night's worth of hip shakin', it was time head over to the crush of the main arena, the Powerhouse, to sample the aural delights presented by Bah Samba live in concert. Featuring hip vocalist Alice Russell, their set was drenched in up-tempo Latin sounds, and featured many favourites, including the soulful 'So Tired of Waiting' and 'All I Ever Wanted'. Next up was the legendary David Morales (of the Def Mix label) playing his usual mix of US-style soul-tinged house and then back over to the B-Bar to sample a piece of Dego, one half of the 4 Hero outfit. With an illustrious background in the drum and bass scene, and now a pioneer in the rise and rise of broken beats, Dego McFarlane was pure crowd pleasing class, causing a riot with his diverse fusion of warped basslines and heavy beats.

A swift move back to the main arena and the crowd were being treated to France's most up and coming star DJ, Martin Solveig, who hit the house scene with a bang this year. He is most famous for floor fillers 'Madan' and 'I'm a Good Man', yet a high point of his Southport set had to be 'Rockin Music', which was performed live with a PA from the fantastic Jay Sebag. Last up for me was the fantastic Norman Jay over in the Connoisseurs Corner. Decked out in his signature straw hat, he played a funky collection of old classics and rare groove. Definitely a fabulous end to the night.

Back for more on Saturday and it couldn't get any better, or could it? For those lucky enough to catch the end of the afternoon sessions, the Brand New Heavies were on hand with a mesmerising set of soul meets acid-jazz sounds. Quite a few hours spent chilling later and it's back indoors for another music-packed night. We kicked off with a debut appearance by Benji B in the Bacardi B-Bar and discovered his dishing up of mellow latin jazz and house beats a perfect start to the night. A highpoint was undoubtedly Dalminjo's 'Bossa Note', which really got the crowd moving and ready for a samba-style serving up by the amazing Kev Beadle.

Two of the six members of Jazzanova, Jurgen von Knoblauch and Alex Barck, were up next to treat the Southport music-heads to around two hours of latin and Brazilian-influenced broken beats and nu-jazz. A quick visit to the intimate Connoisseurs Corner and we managed to catch a good old boogie with New York's finest, Danny Krivit (Body and Soul). Playing a groovy blend of disco, funk and soul, you only had to look around the room to see how many people had smiles plastered across their faces. And here's a little taster of what they thought…

Amy Story from Berkshire said:- "This is my sixth time in Southport and I always think the Weekenders can't get any better, but they do because I always have such an amazing time. You've literally got everything you need on your doorstep to have a great party - the best DJs playing the best music, gorgeous men and even a swimming pool!"

Cliff Montgomery, who travelled up from Brighton for the Weekender, said:- "This is the first time I've come up to Southport. A load of my mates have been banging on about how good it is for years and they finally persuaded me to give it a try. I can definitely say I'll be back again in May."

One of the most frustrating aspects of the Southport Weekender is that there are literally too many amazing acts you want to feast your eyes and ears upon, and too little time to cram them all in. I always leave feeling like there were certain DJs I should have seen or live acts I just can't believe I missed, but with such a jam-packed line-up it's impossible to see everyone. Luckily for me, I'm planning on being there again in six months, and will have another excuse for a damn right good weekend's partying.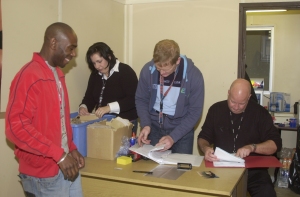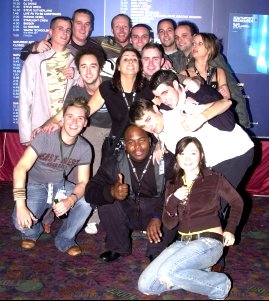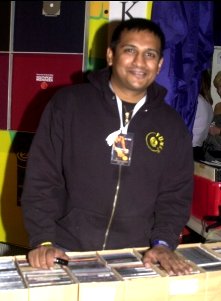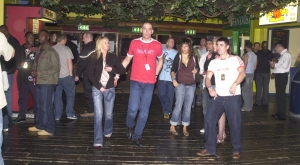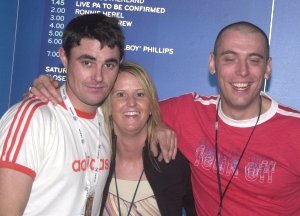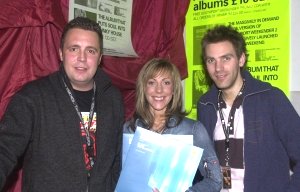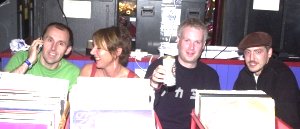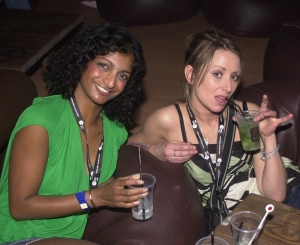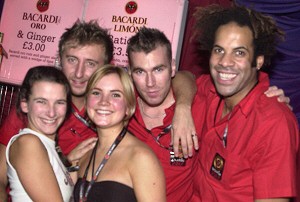 Page 1 of 15