Southport FC V Stafford FC
Photos and match report by Sally Devine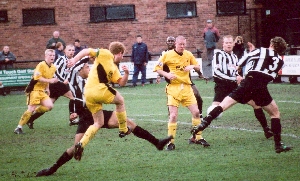 SOUTHPORT traveled to Staffords, Marston Rd ground last Saturday to meet the masters of the draw. The home side are unbeaten this season on their turf and had notched up the leagues highest total of draws.
On a difficult pitch Southport ruled the first half with a succession of attacking fluent football but came up against a resolute Stafford defense, which refused to accede. The game sprang into life on 20 minutes when the visitors laid siege to the goal with Daly having a fine header tipped over the bar in spectacular fashion by Tomlinson.
Half time fast approaching and a diagonal ball from Lynch found Terry Fearns unmarked on the left, he calmly slotted the ball past the goalkeeper to make it 1-0 Southport at the interval.
Stafford came back into the game early in the second half and their pressure paid off when Dickinson in the Southport goal punched out a ball from the left wing only for it to fall to the advancing Gibson whose diving header found the back of the net.
The match continued at a lively pace but the Sandgrounders held on to earn themselves an away point.
Next match at Haig Avenue is Saturday 11 December, when Nuneaton will be the visitors.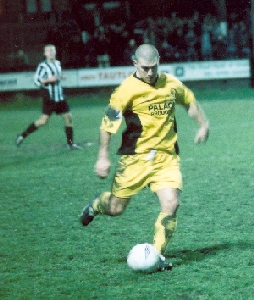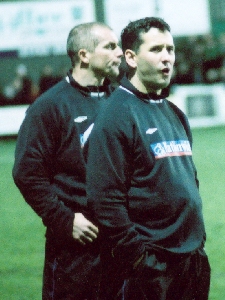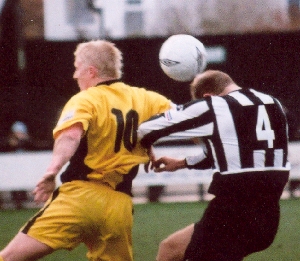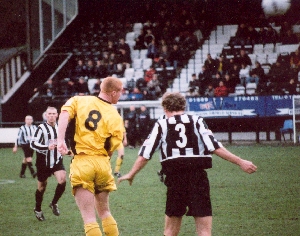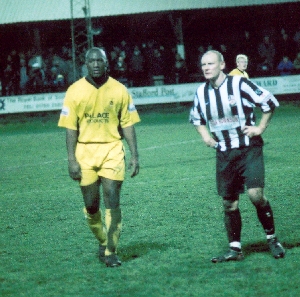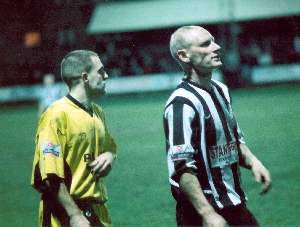 Players.
Southport:- Dickinson / Williams / Fitzgerald / Kilbane / Davis / Morley / Lynch / Daly / Fearns / Robinson / Pickford[Capt.]
Stafford:- Tomlinson / Dodd / Beale / McAughtrie / Darrell / Talbot / Downes / Heath / Grayson / Wilding / Gibson
Attendance:- 688