New Year in the Town & in the Village 2004 - 2005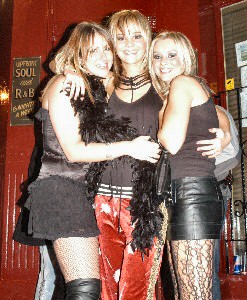 Photographs by Patrick Trollope.
HAPPY NEW YEAR, to all are readers. As 2004 closed and 2005 opened up, we went out on New Years Eve to visit and photograph Formby's Pubs and Southport's Pubs and Clubs... In Formby we called in at the Royal, Pinewoods, Lighthouse, The Grapes, Crosshouse, The Freshfield Hotel and the Railway. All of them had a fantastic buzz about them, despite the cold out side. Southport was lively and very friendly in the town center. Some of the more well known faces were about town as well. The places we visited were, Flaver2, The Old Bank, Roberta Lees, Springbok Trekkers, Fue bar, Waverley's, Bakers, The Coronation, Havana, Alta Ego, Esco Bar and Southern Fried Chicken.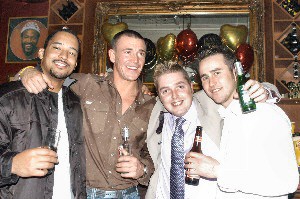 So here are the 17 pages, full of pictures of the nights festivities. Also we have an extra 2 more pages at the end covering Springbok Trekkers Bar's party.
Page 1 of 17