| | |
| --- | --- |
| | REGIONAL COMPETITION |
LOVE YOUR CURVES... WIN A SHOPPING SPREE WORTH £150
ARE YOU curvaceous? Over 50% of the population are so why don't stores offer fashionable, good value clothing to flatter the fuller figure? Now Mk One does! Chapter size 18 to 24 is an extensive range of gorgeous clothes designed specifically for curvaceous women.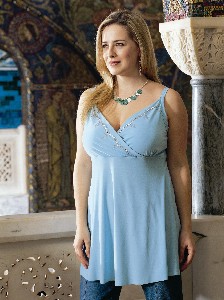 The new range of Chapter size 18 to 24 at Mk One is packed with catwalk trends carefully adapted to suit real women's needs and will revolutionise the dressing habits of full figured women. Big, no longer means a life of enforced fashion frumpiness!
As well as being fashionable and a great fit Chapter size 18 to 24 beats other high street retailers on price, with key items costing anything from 10 to 30% less.

We've teamed up with Mk One to offer one of our readers a shopping spree to the value of £150. For your chance to win answer this simple question:-
Which high street store sells Chapter size 18 to 24?

To check out the new Chapter size 18 to 24 clothes head down to your local Mk One store at the St Johns Shopping Centre, Elliot Street, Liverpool.
All answers must be sent to news24@southportreporter.com with your full name and address.
Also include your phone number. If you win, your information will be past on to MK One so they can arrange with you your prize.
Competition ends on Friday 18 February 2005 at 12:00 (noon) on the dot!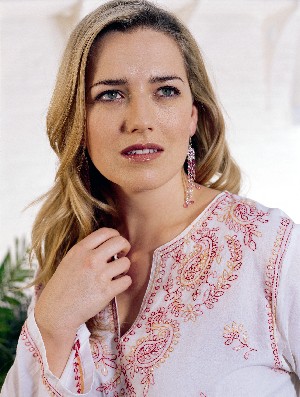 TRANMERE ROVERS GO UP A LEAGUE IN THE STYLE STAKES
FOOTBALL team, Tranmere Rovers striker Eugene Dadi has become a bespoke tailor to his team with his menswear label, Huge.n. Moving effortlessly between his passions of fashion and football, it gave him the perfect opportunity to combine the two.

Eugene said:- "I have received a lot of support from Tranmere Rovers and I was delighted to design and supply these suits for the squad. I hope that the relationship continues and hope to work with other teams in the future".

Huge.n is aimed at a man who is confident, self assured, has a sense of individuality, a good physique and isn't afraid to show it off. The collection combines good basic wearable styles in high quality modern fabrics, with Huge.n signature detailing to make each style unique.

The chairman of Tranmere Rovers, Lorraine Rogers commented:- "Eugene is clearly a creative and talented designer and businessman as well as a gifted footballer. We would not normally be in a position to buy designer suits for the coaching staff and team but Eugene's generosity has made it possible."

Tranmere will be looking like a team to be reckoned with as they arrive to play at away games looking like they have just stepped from the pages of Italian Vogue.
Warrington makes German headlines
TALES of Warrington's economic prowess have made headlines in Germany, following a visit from German journalist Jochen Clemens, from national newspaper Die Welt.

More than 200,000 of the newspaper's daily audience were treated to an article about the commercial success of Warrington, alongside an advert to promote its commercial sites and premises. This was part of a special supplement on the UK, which celebrated the Queen's official visit to Germany in November.

Jochen spent two days in the town, aiming to see and experience the prosperity of the area and key commercial sites and activities. He met with key players in the Warrington business community including Colin Daniels, Chief Executive for Warrington Chamber of Commerce and Industry, and Mike Collins, Director of International Trade, Business Link Cheshire and Warrington.

Site visits included Birchwood Park, Lingley Mere, Centre Park and the Halliwell Jones Stadium. Jochen also managed to fit a few visits into businesses from his native Germany, including Jungheinrich UK Ltd, as well as visits to companies which/that are trading with counterparts in Germany, such as, Connected World Communications and Applied Computing and Engineering.

Neil Healey, Regional Director for Jungheinrich, which has its headquarters in Hamburg, but a large site based in Warrington, said:- "The Warrington office is our northern hub, and you can't get a better location. We've never had difficulty finding the right calibre of staff in Warrington."

Carsten Kressel, Warrington Borough Council's Head of Economic Development, said:- "We are extremely pleased that tales of our economic successes have reached our European counterparts. Warrington has a thriving economy, one that we are extremely proud of. Warrington is not just reaching out on a regional and local scale, but on an international scale."