The Laughterhouse Competition 2005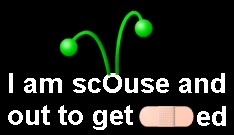 We have A fUnnY competition for you this week!
THE Laughterhouse run 2 comedy clubs in Liverpool city center one in the traditional Slaughterhouse venue and another in the exclusive Baby Blue on the Albert Dock. Both host a fantastic line up of 3 comedians plus a compere for the evening.

The Slaughterhouse is Liverpool's oldest pub established in 1723 and comedy can be enjoyed here on Saturday nights (starts 8.45pm) doors open at 8pm and seating is on a first come first served basis. There are intervals throughout the night and free chilli and rice served at the bar afterwards. Tickets are £10 call 0870 20 266339 to book or get more information.

Baby Blue is one of Liverpool's most exclusive venues the atmosphere here is a bit more formal (but still fun) with table service available from the bar. Comedy starts at 8pm (doors open 7pm) and can be enjoyed in this luxurious venue for £12, which includes free entry to Baby Blue's nightclub afterwards, when the tables are cleared away for music and dancing. It is also possible to dine at Baby Blue and tickets cost £25 for two courses and comedy.
For further details of either event or to book call:- 0870 20 266339.

This week we have some tickets to give away. 2 pairs to be exact... for any comady night in the above bars in March.
All you have to do is send us the correct answer to this simple question...
Are you ready¿
You can phone a friend to help you...¡
"When was the Slaughterhouse established?"
Email us with you full address, phone number to news24@southportreporter.com and the lucky winner will be announced next week.
Just to help you get the correct answer we suggest you visit this site... www.laughterhouse.com

ALL entries must be in by 12:00 noon on Friday 25 February 2005, NO LATER!
21st Birthday Party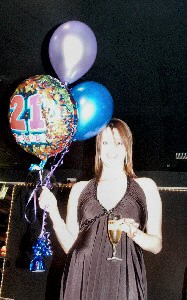 ON Saturday 12 February, Roberta Lee's in Southport had a Birthday Party in. This is the picture of the Birthday Girl herself. Happy Birthday to Louise from all your mates from Lancaster University and your relations. Also a very big happy 21st from Roberta Lee...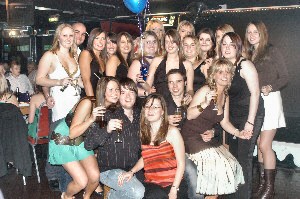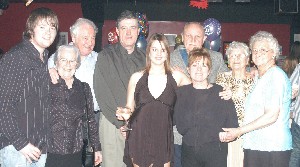 "Grand Charity Night"

THE Roberta Lee's Showbar is putting on a "Grand Charity Night" for Asian Earthquake Appeal to be held on Friday 25 February 2005. So pop along and show your support, as well as have a fantastic night.