CHARITY EXTENDS VITAL SERVICE
AN innovative service for visually impaired children and their families, which is an already a highly successful service in Manchester, currently supporting over 250 families with visual impairment, has been launched on Merseyside by the north of England charity, Henshaws Society for Blind People, and supported by a £219,000 grant from the Parenting Fund/DfES. The new Children and Family Service on Merseyside - which is also being rolled out at other locations across the north of England - will offer a diverse range of support services including a Parent Information Forum, support for health and education professionals, and regular family-orientated events.

Team leader Janet Cooper, 45, will head it, Janet said:- "I have personal experience of parenting a blind child, and so I understand the various issues faced by parents of children with a visual impairment. I hope to bring my wealth of personal knowledge, along with my professional experience to my new role, in order to bring the best possible service to families across Merseyside."

Over a period of 18 months, the project will support a total of 70 parents on Merseyside, in addition to 10 visually impaired parents, 40 visually impaired children, 40 siblings.

Henshaws Chief Executive Dianne Asher said:- "The parents and families who we will be supporting often feel isolated, alone and fearful about what's best for their child. Our Children and Family Service will ensure they no longer feel marginalised, nor fall through the cracks between different services.

We will do this by offering parents and families the information and support they need to better understand their child's visual impairment, as well as giving them the practical skills and confidence they need to help their child develop."

Throughout 2005, Henshaws will require volunteers to spare a little of their time to assist with various activities, including holiday clubs and days out.
CRICKET STARS HIT SCHOOL FOR SIX!
TWO of Lancashire Cricket Club's most promising stars are to hit a Liverpool school for 6 later this week. Brothers Andrew and Stephen Crook will help get work on a £2 million Cricket Centre of Excellence at St Margaret's High in Aigburth up and 'running' on Thursday 24 February. Also joining staff and pupils at the turf cutting ceremony will be Lancashire's Director of Cricket Andrew Hayhurst. The new centre is being funded by the school, the city council and the Big Lottery Fund and will include four full-size nets, video and coaching facilities and a fitness centre.

Other schools and local cricket clubs to improve the bowling and batting techniques of players, and train them to county standard will use it.

Headteacher Dr David Dennison said:- "St Margaret's has built up a fine cricketing reputation over the years, but up until now we've lacked suitable all-weather training facilities to develop players. The new building will be very flexible, and will be used for a range of other sports such as badminton, basketball and football. It will be the Old Trafford of Merseyside - not just us, but other schools, clubs and community groups."

Executive member for education, councillor Paul Clein, said:- "This will be a state-of-the-art centre that will use the latest technology to develop future stars like Andy Flintoff. It will extend their sporting opportunities and ensure they have a fit and active start to their life. St Margaret's is part of the local community, and I'm delighted this scheme will benefit pupils and local people as well."

The new development will be completed early in 2006.

It is one of ten schemes funded with £10 million from the Big Lottery Fund. The others are:-

* A community and leisure centre at Alsop High School
* A sports hall and fitness suite at Gateacre Comprehensive School
* A new synthetic turf sports pitch at Cardinal Heenan High School
* A new tennis centre at Archbishop Beck school in Walton
* New changing rooms at Childwall Community Comprehensive School
* A multi-games area at Blueberry Park Primary School
* An outdoor adventure trail at Colomendy outdoor adventure centre
* An outdoor adventure trail at St Nicholas Primary School
* A new outdoor running track at Belle Vale Primary School
Tooth decay test no replacement for good oral health routine
THE British Dental Health Foundation has issued a warning after researchers at the University of Southern California revealed they have developed a simple saliva test which can predict how many cavities a child will have with 98% accuracy. But warned that the results could have implications on how well people look after their teeth.

The Caries Assessment and Risk Evaluation (CARE) test, which could be administered by school nurses works by detecting saliva proteins containing sugars which bind to bacteria, something which is 100% genetic. The Foundation says that the CARE test could be used to help children in areas where families cannot afford routine dental examinations.

Dr Nigel Carter, chief executive of the Foundation, commented:- "Although still very much in its early stages this could be a very important development. The test can be used to spot the risk of decay early, when something can still be done about it. It could be used to help dentists devise treatment plans for individuals who are at risk of decay. The fact that school nurses could administer it makes it ideal for poorer families who might be unable to afford regular dental check-ups, and of course a saliva test is much more attractive to patients than having a filling!

However, despite the many positives, the Foundation hopes that the results of individual tests will be treated with a degree of caution. It is vital that people don't mistake the test for a substitute for a good oral health routine and visiting the dentist. If you don't brush your teeth you will still suffer problems no matter how effective your saliva. As part of a good oral health routine you should brush twice a day with fluoride toothpaste, floss daily and cut down on the frequency of sugary snacks and drinks. Visiting a dentist is vital too as dentists are trained to spot more general conditions such as mouth cancer."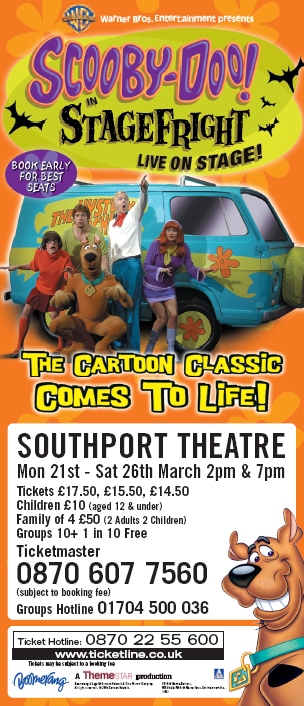 Are you a Former student? Range High School, Formby 30th Anniversary Celebration.
1975 > 2005
SINCE 1975 the Formby school has changed enormously and now in it's 30th year it is holding and Anniversery Celebration.
If you are a former student of Range, then this is your opportunity to see lot friends and relive the days you were at the school. Not forgetting to see what has changed!
The school is holding a reunion on Saturday 30 April. For more information call the school on 01704 879 315 or fax 01704 833 470.
You can also email the school via admin.rangehigh@merseymail.com or write to the school at, Stapleton Road, Formby, L37 YN, but enclose a stamped addressed envelope.