Minister of State for Transport looks at Mersey Rail's new facilities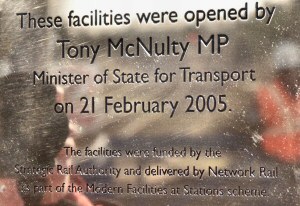 THE Minister of State for Transport Tony McNulty MP was at Aintree station this week to open the new and modernised passenger facilities on the platform. The facilities are part of the Modern Facilities at Stations (MFAS) programme, which has been funded by the Strategic Rail Authority and implemented by Network Rail. A total of £25 million has been spent on facilities across the country and a total of £10 million has been invested in stations across the North West.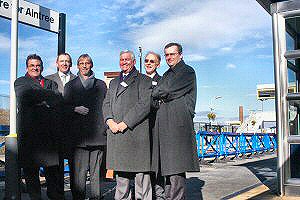 Simon Kirby, Director of Major Projects and Investment, said:- "As the person responsible for delivering many of the engineering projects in Network Rail and I am especially pleased to mark the completion of a collection of projects that will a make real difference for passengers in Merseyside and the North West."
MFAS has implemented enhanced facilities at 68 stations across the country and these facilities are now in public use at 58 stations. All facilities should be fully open by Spring 2005.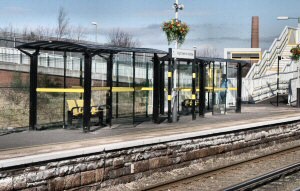 The improvements vary from station to station but include waiting rooms, toilets (including DDA accessible toilets), shelters, CCTV and improved customer information systems. After a news conference that had Mersey Rail praising the Labor Government and raising points on areas that still have to be addressed on the Mersey Rail Network, Tony McNulty MP was taken to see the new car park and other modernised passenger facilities at Formby Station with Clair Curtis-Thomas MP.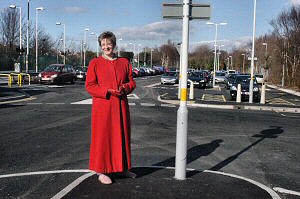 (Above) Formby Station with Clair Curtis-Thomas MP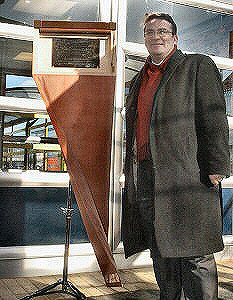 Minister of State for Transport Tony McNulty MP (Above)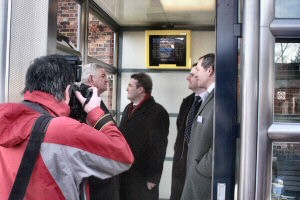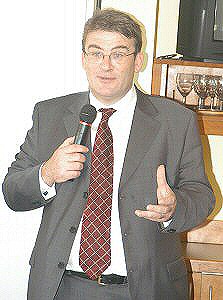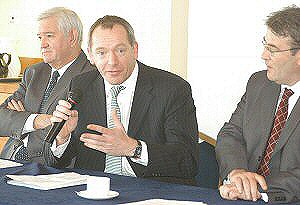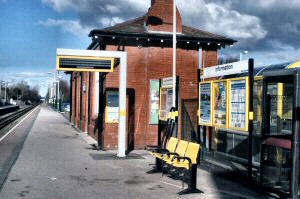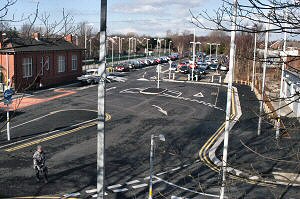 What do you think about the improvements?
Have you noticed them?
Email us your views on this report...
Ring us on 01704 513 569, if you have a story that you would like us to cover!
WANTED...
DO you draw cartoons? If yes we want to hear from you. We are after a weekly cartoon and that cartoon could be yours.... If interested email our news room at:- news24@southportreporter.com with your contact information and an example of your work.