COMPETITION...

You can do it….. on your way to the cinema
Recycling ~ it's easier than you think!!!!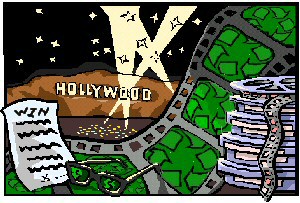 LAST YEAR, Merseyside produced over 800,000 tonnes of waste, 700,000 tonnes of which went to landfill.

The Government is imposing heavy fines on authorities that continue to use landfill as the primary means of waste disposal, meaning we've all go to recycle more of our rubbish.

With Recycling Centres at 14 locations across Merseyside, recycling is easy and could even be incorporated into a romantic night out!

In a bid to urge local residents to 'do it' (recycling that is!) on the way to the cinema, Merseyside Waste Disposal Authority (MWDA) has teamed up with the Merseyside and Southport Reporter and the Showcase Cinema in Liverpool to offer six lucky readers the chance to catch a film for free.
There are six pairs of tickets up for grabs; to be in with a chance of winning, simply answer the following question:

How many tonnes of waste did Merseyside produce last year?

Email your answer to:- news24@southportreporter.com with your name, address and phone number by 12 noon on Wednesday 23 March 2005.

Please note… New releases may be subject to restrictions within their first two weeks of opening, which means the tickets MAY not be valid for a particular film. To find out which films they can be used against, please telephone the Showcase on 0151 549 2044.

IMPORTANT:- THE VOUCHERS ARE ONLY VALID UP TO AND INCLUDING THURSDAY 31 MARCH 2005.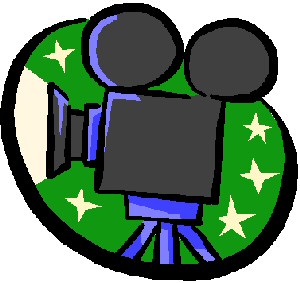 Exhibition showcases young artistic talent...
TALENTED young people from primary schoolls in Woolston and Bruche have showcased their creative art works. Held at Woolston High School in March, a special exhibition of Spanish-themed artwork by local primary school children took centre stage at the school.

3 primary schools produced the stunning pieces of artwork for the exhibition, which was officially unveiled by the Mayor and Mayoress of Warrington. Pupils in a Year 9 class at Woolston Community High School also produced a range of small Gaudi sculptures and 2 large group paintings based around Picasso's 'Guernica'.

Jill Robinson, Headteacher of Woolston Community High School, said:- "Everyone who has seen the art works, including the Mayor and Mayoress, have been hugely impressed by the efforts of everyone involved in this very successful exhibition. Our thanks to all the pupils who contributed to the exhibition and to all those people who helped to set up and make this a true celebration of art in our local schools."

The schools involved in the exhibition were Woolston Community High School, Woolston Community Primary School, Woolston Church of England School and Bruche Primary School.
KEEP YOUR PET AWAY FROM CHOCOLATE EGGS THIS EASTER
EVERYONE indulges in a little extra chocolate at Easter but Bayer Animal Health is calling on all pet owners to be aware of the potential dangers of sharing an Easter egg with their furry friends.

Not only is chocolate high in calories and sugar, which can contribute to the development of obesity and tooth decay but, more worryingly, chocolate is also highly toxic to dogs and cats and if a large quantity is consumed, can even be fatal. Chocolate, and other products made from cocoa beans, contains a chemical called theobromine which dogs and cats are unable to clear from their bodies, unlike humans. Theobromine is present in all chocolate, however the content is higher in plain varieties than in white and toxic doses vary according to the size of the animal and the cocoa solid content.

Symptoms of chocolate poisoning include excessive drinking, vomiting, diarrhoea, excitability, drooling, slow heart rate and in the later stages, convulsions. If your pet is displaying any of these symptoms it is important to contact a vet, as if caught early enough it is possible to treat. Although dogs being poisoned by chocolate are rare there were 135 reported cases last year, with Christmas and Easter being the most common time.

Sabrina Stroud, product manager at Bayer Animal Health, commented:- "Not many people are aware of the dangers of feeding their pet chocolate. It is vital that pet owners keep their Easter eggs well away from their beloved friend. Some companies make special chocolates which are safe to give to your dog or cat but it is better for them if they have a healthy treat this Easter instead!"

If you can't resist giving your pet a treat this Easter, that isn't chocolate, then it is important to make sure that you wash your hands and maintain high standards of hygiene when feeding them. Many people are unaware that their pet could pass on nasty diseases to humans. For example, Human Toxocariasis (which can cause blindness) can be contracted by swallowing worm eggs inadvertently picked up from the environment or by letting your pet share food from your plate.