St Patrick's Day Fun
Photograph by Patrick Trollope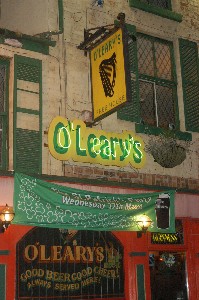 THE 17 March 2005 was a huge success at O'Leary's in Southport. As the Irish community celebrated St Patrick's day, the pub was packed full, so full that by the time we got to the pub, we could not get in to photograph. The pub owner said "It has been the best St Patrick's Day ever. Despite a slight problem keeping up with the demand for the Irish nectar at one stage the night ran smoothly and with lots of fun. Thanks for popping over and sorry you could not get in yesterday." Yes you guessed correct the photographs we took were of the night after, but celebrations were still in underway and it was still hard to get in, as so many were out partying hard.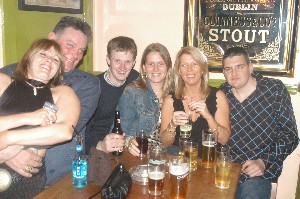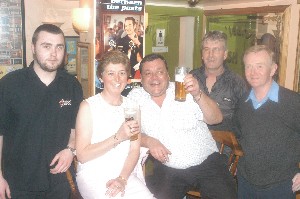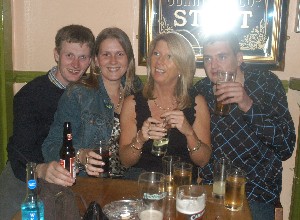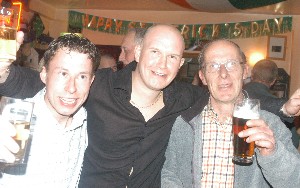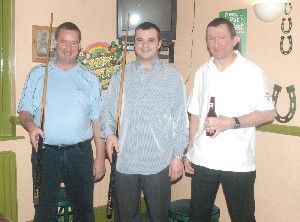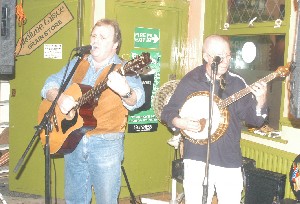 Tragedy at Eccles Crossing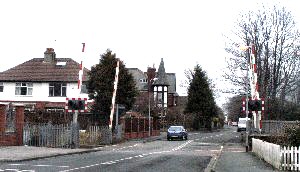 THE level crossing known as Eccles Crossing in Formby was the seen of a tragedy. A man was hit by a train at 9:10 at the crossing on Queens Road. it is still unclear what happened, but British Transport Police say that it is not being treated as suspicious, but they did interview the train driver in a bid to find out exactly what happened. The next of kin have also been contacted and a positive identification has been made. Details have not been released. An inquest is now due to be opened by Sefton Coroner's office within a few days.
The incident has left families in neighboring Andrews Lane shocked and saddened. One of them said:- "It is awful. We were shocked to see police and ambulance going passed our house to the crossing. I did not realize that some one had been killed. We feel so sorry for the train driver and the victims relations."
The accident caused massive delays to the Northern Line and also to traffic in Formby.
If you are a witness please ring the British Transport Police on 0800 405 040.