COMPETITION:- SKY TV SCREENS KIDS CLUB
THE Mersey Reporter & Southport Reporter have teamed up with Sky, in time for the Easter holidays, to offer you some special family tickets to Sky Screens, at the Liverpool City Centre Odeon Cinema (Friday 1 April 2005).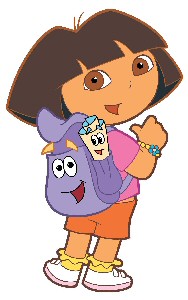 Sky is holding a series of exclusive family events, Sky Screens, giving families the chance to see episodes of their favourite Nick Jr., Cartoon Network and Discovery Kids shows – Dora the Explorer, Thomas and Friends, Angelina Ballerina, Dexter's Laboratory and Peep & the Big Wide World.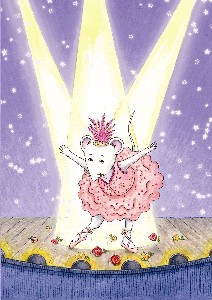 Kids will be able to meet their favourite characters in person, with special appearances from Angelina Ballerina, Dora the Explorer and Thomas's friend The Fat Controller! And that's not all - kids will be treated to a load of special interactive activities like Spanish lessons, ballet classes, face painting and much much more!
Refreshments will be provided at Sky Screens, which are kicking off at 9.30am and will run until 11.30am.
 
The Mersey Reporter is offering 4 tickets per person to the first 5 people to ring the Sky Screens hotline number:- 0207 808 5194 and quote Mersey Reporter.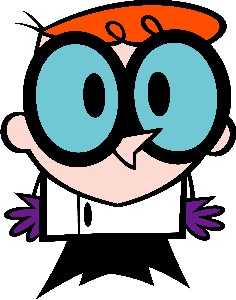 For further information on Sky Screens, the hotline number 0207 808 5194 will be open on Tuesday, 30 March 2005 from 9.30am 50 5.30pm, so you better be quick!

Sky offers the biggest and best selection of children's television in the UK – from cutting-edge educational programming to entertainment shows featuring the nation's favourite characters.
Sky. What do you want to watch?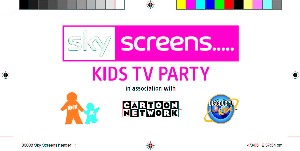 Sky is available from all major electrical retailers, or direct via 08705 800 800. Visit www.sky.com
'Beefy' and 'Lamby' Play The Big Taste Test In Liverpool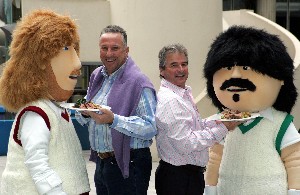 YES Cricketing Legends Bowl Over Locals With A New Quality Standard Mark for Beef and Lamb in Liverpool.

The UK's Cricketing legends,' Ian 'Beefy' Botham and Allan 'Lamby' Lamb, played their hardest test to date today with an innings of The Big Taste Test Tour in Liverpool to encourage the region to put Quality Standard beef and lamb on their menus.

The two sporting heroes, who front a national TV advertising campaign to promote the Quality Standard Mark on behalf of the English Beef and Lamb Executive (EBLEX), took to local restaurant, Simply Heathcotes in order to put signature dishes to the ultimate taste test.

Beefy and Lamby served up signature Quality Standard beef and lamb dishes and encouraged diners to vote for their favourite. Both dishes were prepared using Quality Standard beef and lamb, meat that is specially selected for its eating quality. The new Quality Standard Mark, which is visible on pack in most supermarkets and in independent butchers, features a striking patchwork field logo and enables shoppers easily identify meat that has been selected to be succulent and tender.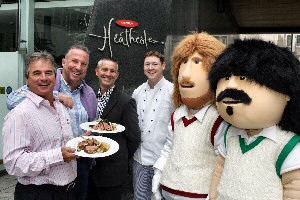 Ian 'Beefy' Botham says:- "The Big Taste Test enables the people of Liverpool to be the umpire on which dish is superior. I trust that the public will support my Quality Standard beef recipe."

Allan 'Lamby' Lamb says:- "Quality Standard Lamb is a great player on the menu - I am confident that we will be able to knock Beefy for six!"

The Big Taste Test Tour also visits Bristol, Birmingham, Nottingham, Leicester, Manchester and Leeds where 'Beefy' and 'Lamby' will be mirroring TV advertisements to out-do each with the superior dish. The results of the Big Taste Tour for each region are to be collated in order to announce the winning dish once all fixtures are played.

Recipes, including those featured on the tour and additional information on the Quality Standard Mark can be found at:- www.beefyandlamby.co.uk
NATIONAL LUNG CHARITY LAUNCHES HELPLINE IN LIVERPOOL
THE British Lung Foundation (BLF), the national charity for respiratory disease, is launching its first ever telephone helpline in the city of Liverpool. From March, the BLF's helpline will go live and will aim to offer lung disease patients and their family members advice on a wide range of topics, from disease-specific information to how to claim benefits. It will be manned by fully trained advisors and health professionals and will be accessible from Monday to Friday, 10am to 6pm, on 08458 50 50 20.

Wendy Adams, Helpline Manager, said:- "From our experience at the BLF, requests for information on respiratory disease from patients, carers and health professionals is continually growing. I am very excited to be involved in such a pioneering project, which will go some way to meeting this need."

Dame Helena Shovelton, Chief Executive, British Lung Foundation, said:- "As an organisation we are constantly striving to improve the lung disease patient's lot, and this initiative is a huge step forward in terms of providing free information and support. I am very proud that the BLF has set up its first ever national helpline – a great achievement in our 20th year."