VOTE FOR THE BEST CLUB & PUB in Southport...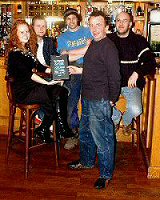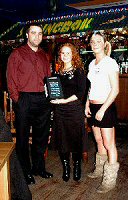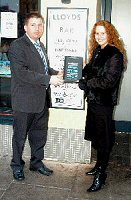 SOUTHPORT REPORTER is launching this years 2005 campaign where you can vote for your favourite club, bar or pub in Southport town centre.
We have teamed up with the hard copy newspaper, The Champion, to tell everyone about the good side of Southport's nightlife.
Over the last year there has been a lot of bad press surrounding the town centre at night. From today we are giving revellers the opportunity to single out why their favourite bar, pub or club is the best.
As the nation goes to the polls to elect a new government, we want clubbers to take part in their own election. We want them tell us what they like about the night scene in Southport.
Categories include:-
Best live performance venue;

Best venue for lighting and sound;

Best safe and friendly atmosphere;

Best door staff;

Friendly bar staff.
Just fill in the voting form in The Champion via our site (Southport Reporter), click print below to get vote form and put it in the ballot boxes which have been placed in venues across the town centre.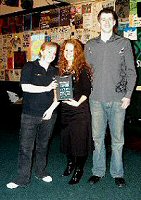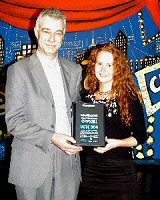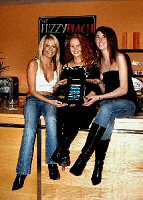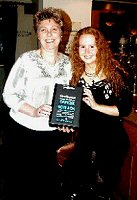 Southport Reporter editor Patrick Trollope said:- "Over the last few years we have run lots of best places on Southport Reporter, but with all the bad press that has hit Southport we felt is necessary to show that Southport Night Life is not as bad as prople make out. So this year we are teaming up with the Champion"
Champion editor Martin Hovden said:- "In recent months we have been running our Night Life campaign to make our streets safer at night. We've been delighted by the response from club owners, police and local politicians.
It's important that all of us should feel confident enough to enjoy our town's diverse night life, especially with the fantastic range of pubs, clubs and bars.
This is a fantastic opportunity to show the positive side of the night scene in Southport and I urge everyone to vote."
Voting slips will appear in The Champion and on our web site:- www.southportreporter.com/181/Night-Life-Vote-2005.doc for the next few weeks. You can vote right up to May 6. Yes it is the day after the general election.
Rules:-
Only official voting slips may be used

Comments must not be placed on slips (de-faced forms will be scrapped)

Vote boxes will be opened by staff from The Champion or Southport Reporter.

The editor's decision is final.
To get vote for press print...

Good Luck to all the bars and clubs!