TWO NEW RYANAIR ROUTES START AT LIVERPOOL JOHN LENNON AIRPORT ON THURSDAY
THURSDAY was a big day for Ryanair at Liverpool's John Lennon Airport. The first of Ryanair's four new Boeing 737-800 aircraft to be based at Liverpool landed on the morning of Thursday 31 March on Liverpool J.L.A.

The two new routes, to Venice Treviso in Italy and Murcia in Spain, also started on Thursday. This increase in routes, destinations and passenger numbers is great news for the local economy, because they will create and sustain over 1000 new jobs in the Liverpool area.

Neil Pakey, Managing Director of Liverpool John Lennon Airport, said:- "Ryanair's commitment is a clear 'coming of age' for Liverpool John Lennon Airport, bringing an additional 1 million passengers through the airport next year."
New Pest Control Charges
LIVERPOOL City Council is introducing new charges for pest control. This is the first review of the charges since 2002 and follows a study comparing charges with other major cities.
Except for the Animal Warden service, the City Council is not legally required to provide pest control services and can make reasonable charges. Nearly all councils charge for some or all of their pest services.
The main changes include the introduction of a standard charge of £15 plus VAT for responding to requests to deal with public health pests such as rats, mice, cockroaches, fleas and bed bugs
A scale of charges for drain testing is also being introduced The charge is around 25 to 35% of those typically charged by private sector companies and for this each customer will receive an initial visit and two follow up visits.
Existing charges, including those for dealing with garden pests which as wasps or ants, have also been reviewed.
Councillor Richard Oglethorpe, Executive Member for Green Issues, said:- "Following the very low settlement we received from the Government it was agreed ,as part of our budget, that we would have to review the charges we make for pest control.
This will be the first rise for three years and we have kept them to what we believe is a fair charge compared to what other cities do and they are certainly far lower than people would pay if they used a private company.
We have looked at whether there should be any exemptions to charges but when this system has been used in the past it was found to be unwieldy, bureaucratic and expensive to operate."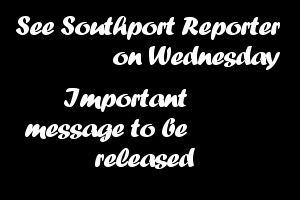 No parking increase for lowest paid staff and cheaper parking for some visitors
Issued by Matthew King, Southport and Ormskirk Hospital NHS Trust
HAVING listened to the views of the staff, Southport & Ormskirk Hospital NHS Trust has decided not to increase the price of parking for the lowest paid staff, as announced earlier this year.

Sharon Partington, Human Resources Director said:- "At the moment it is not possible to say exactly how many staff will be affected because we are going through the Agenda for Change process that places staff on new pay bands. However, once this process is complete, those staff on the new band 1 will not have to pay the increased parking charge. If they have already been banded then they will not face an increase on April 1st, if they have not and are later found to be in pay band 1 they will receive a refund of any increase they have paid."

The Trust has also decided that those who car share need only pay £12 per car per year irrespective of how many share the car.

Steve Taylor, Director of Facilities Management added:- "We would also like to remind visitors that if they are having to come on a long-term basis they can pre-pay their car parking charges by buying a swipe card that lets them out through the exit barriers. They last for a week and cost just £5 plus a £5 deposit. They are available from the General Offices at both Southport and Ormskirk Hospitals."
Letters to Editor:- "Year of the Volunteer"
DEAR editor, "I would like to thank all the magnificent volunteers that gave their time this month and proved that older people still have the passion to make a difference in their communities.

March was Older People Month for the Year of the Volunteer and across the country nearly 70 projects and events attracted new volunteers and helped to raise the profile of volunteering amongst the older generation.

In particular there was a fantastic response to 'The Big Knit' organised by CSV's Retired and Senior Volunteer programme (RSVP) and Age Concern.
Thousands of volunteer knitters across the UK got involved, using their needlework skills to make clothes for premature babies and knitting 'trauma teddies' for distressed children both at home and abroad.

It's fantastic that the achievements of older volunteers are being highlighted, making older people aware of the health benefits of being a volunteer and encouraging even more to give volunteering a go!

Denise Murphy,
Director, CSV's Retired and Senior Volunteer Programme (RSVP) and Lead Partner 'Older People Month' Year of the Volunteer 2005 www.yearofthevolunteer.org."