Transitions Dance Company at the PYRAMID
Photographs taken by Merlin Hendy.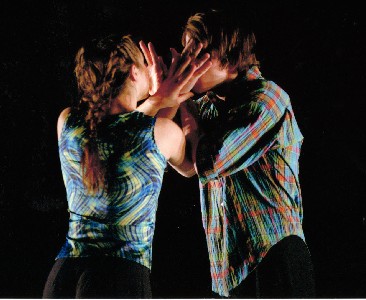 AN internationally acclaimed dance group, which includes Kylie's former choreographer, is coming to PYRAMID next month for a night of mesmerising moves and earth-shaking beats.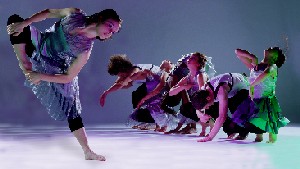 London based Transitions Dance Company is a group of ten brilliant young performers, who taking their first steps into the professional dance arena. This year the company is touring a programme of newly commissioned work by some of the most engaging dance-makers on the international contemporary dance scene:-

* Rafael Bonachela (Spain) has choreographed for Kylie Minogue and is the Associate Choreographer for Rambert Dance Company. 'trans[odiem]*' is a technical and physical work recreated by popular demand from 2004.

* Alicia Herrero Simon (Spain) takes a light-hearted look at individuality and inhibition in human behaviour. 'Enter 32° Y, 36° C' is inspired by the music of Aleksander Tansman.

* Thomas Lehmen's (Germany) choreographic style is slightly philosophical, but always humorous and accessible. This piece focuses on the autonomy of the individual as revealed through the movement skills of the dancers.

* Henry Montes (USA) has created 'Fair Ground' an improvised work with a sense of gradual and controlled exploration.

* Crystal Pite (Canada) is fascinated by the first few moments in meeting someone new. 'Unstill Life' is an exquisite, lyrical dance shaped by a soulful Schubert score.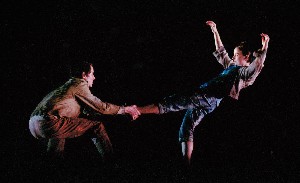 Unlike other dance companies, which perform long routines of a single genre, Transitions Dance Company offers its audiences an extremely rich and varied programme of work ranging from pure dance to dance theatre. To book your tickets, call the Pyramid & Par Hall Box Office on 01925 442345, or pop into Pyramid on Palmyra Square South in Warrington's Cultural Quarter.

Date:- 8 April
Time:- 8pm
Venue:- Pyramid, Cultural Quarter, Warrington
Box Office:- 01925 442345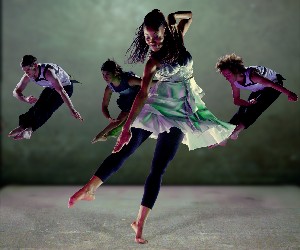 TEACHING ON THE RIGHT TRACK WITH LAUNCH OF NEW WEBSITE
REGIONAL train operator Northern is leading the way in the fight against railway crime, with the launch of a new website dedicated to educating young people about their behaviour on the railway network.

The Northern Teaching Zone, at:- www.teachingzone.org/northern, is a new site that gives young people, parents and teachers the tools to learn about how to stay safe on the railways.

The site, which has been created in partnership with rail education group 'trackoff' and web designers 'Graphic Ad', features links to fact sheets including a code of conduct for school pupils using trains.

The site also has information about the jobs that enable trains to run, such as conductors, drivers, station staff and the behind-the-scenes roles that are done at our head office.

As well as fact sheets, there are images on the site that can be downloaded including pictures of trains, maps and pictures of our staff in action and with customers.

Northern's Managing Director Heidi Mottram said:- "Educating young people about the dangers of railway crime is something we work very hard at. We do not tolerate any criminal acts at our stations or against our staff and it is very important to us that people understand from a young age how crucial it is to stay safe on railways.

I am delighted that the site is now available for students, teachers and parents to use."

The site has been given the seal of approval by the British Transport Police, who face a daily battle against railway crime. Constable Stephen Wareing, Schools Liaison Officer from the British Transport Police said:- "Any resource that helps schools and parents re-iterate the importance of railway safety to children helps us with our work. We regularly deal with incidents involving children and young people where they have been injured or at worst killed because of careless behaviour on the railways. We fully support the work that Northern are doing to reduce this type of crime."

The site also links to www.teachingzone.com, which contains more information for schools. All the information on these sites is free and can be used to support the PSHE & Citizenship curriculum subjects that deal with crime.

Northern already work closely with the British Transport Police, and have a dedicated Schools Liaison Officer who makes regular visits to schools across the network.
Waterloo Veterans take to pitch for memorial match
WATERLOO Rugby Club will hold its annual memorial match on 9 April on behalf of the charities associated with the late players Nick Allott, Mike Connor and John Manson, who sadly passed away in the past 12 months.
The two Waterloo veteran teams taking to the pitch will include some of the club's most successful ex-players including Laurie Conner, Jeff and Steve Tickle, Steve Christopherson, Gill Burns and ex-England International Nigel Heslop, as well as some of the player's from the 1976 / 77 cup final team. All the players can still raise a gallop so a dramatic match is expected.
Last year's event attracted 80 former players, with some managing to stay on the pitch for only a few minutes whilst others had the stamina to last the whole game. At the end of the day the event had raised much money for charity, and it is hoped this year's match will be even more successful.
Waterloo Rugby Club would like as many ex-players to participate in the event, or to at least show their support. Anyone can come along and watch the game. Kick off is at 12.30pm, prior to the 1st XV home game against Blackheath, which is expected to be a gruelling match.
To volunteer for the event please contact Dave Crank on 07711 355231 as soon as possible.
Letter to editor:- "Help me find My Dad"
"MY husbands name is Craig Reid, He was born in Glasgow on 24 April 1973. His mothers name is Jackie. She met my husbannds father William Charles Jones in the army about 1972.
I beleive he still lives in Liverpool. I have never met him and would love to catch up and let him meet his grandchildren. Can your readers help?" Donna Reid.