The Final of Pleasureland's 'Fame' Search For A Star 2005

Photographs by Patrick Trollope
THE end of what has been a stunning series of performances was just breath taking. Considering that the competition is only a small one, the talent that had come to it was immense. This was one of the bet singing contests I have ever seen and the contestants who managed to get through to the finals richly deserved the acclaim they received on the night. The contesters were....
Jennifer Atherton age 17, Bootle; Jennifer Barkley age 16, Greasby; Beckie Bell age 19, Formby; Sandra Blakelidge age 21, Parc-Craig-Glais, Aberystwyth; Wendy Chalke age 17, Southport; Rachel Cooper age 19, Leyland; Chris Davies age 19, Wigan; Paula Dickinson age 19, Southport; Viki Duffy age 17, Wavertree; Elizabeth Guilfoy age 19, Heywood; Samantha Hilton age 19, Chorley; Philip Hughes age 29, Birkenhead; James Lacey age 16, Grassendale; Jodie Lamb age 24, Liverpool; Suzanne Morris age 25, Aintree; Vicky Noon age 23, Wigan; Jessica Price age 20, Southport; Jenny O'Connor age 29, Aintree; Sharon Radcliffe age 21, Southport; Michael Ryder age 17, Crosby; Leanne Tagoe age 24, Childwall and Heather Tomlinson age 24, Aigburth.
Sadly even with all this talent, only one could be the winner and the judge had a very had time finding him. This meant the judges had to take over health a hour voting on who would get the credit as the winner of "Fame" 2005. It was so close that the judges had a heated debate, but one lad stood out above the rest, as he was the only one to play a musical instrument and his act was stunning. That was Michael Ryder with his classical guitar playing and singing. Michael sang a Damian Rice song called 'Delicate' and the a song by a band called 'Training', entitled 'Drops of Jupiter' to a rapturous applause from the packed out Casablanca Restaurant area. If you missed his performance you can here it here by clicking on play below. More of the performances will be played on Liverpool Reporter next weekend.
Taking second place was Wendy Chalke and third place was James Lacey.
I have to say well done to all of you who battled it out through the heats, even if you did not get to the semi finals or the final every one who entered this year did fantastically well and I hope to see you all next year. For the finalists, you all were truly amazing and even if you did not win you are winners in our books. Congratulations to you all. See you next year or at the British Resorts, North West Heats of "Search For A Star 2005" in the Southport Arts Center later this year. Keep a look out on this site for more information..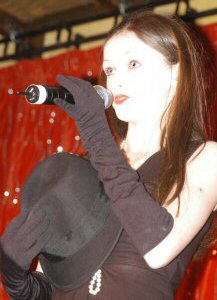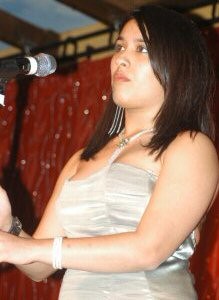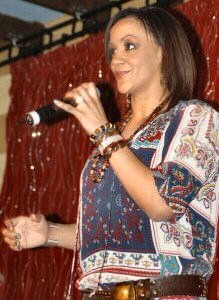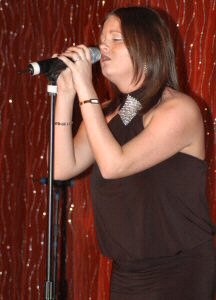 Page 1 of 6
If the green box above or the purple box below do not show, you must download a new edition of Java.