SOUTHPORT'S ANIMAL LOVERS SET FOR A WILD WEEKEND
SOUTHPORT'S residents who are bonkers about butterflies or mad about moles had the chance for a really wild day out, when Pets at Home at the Ocean Plaza Retail Park in Southport, welcomed representatives from the Wildlife Trusts. Wldlife fans hadthe chance to find out all about their local nature reserves and how they can get involved in supporting wildlife in the Southport area.

The Wildlife Trusts are a nationwide network of 47 local trusts that collectively care for more than 2,400 nature reserves and between them have 550,000 members.

Pets At Home Store Manager, Ms Jo Parkinson said:- "Pets At Home is supporting the Wildlife Trusts as we believe in the importance of the welfare of local wildlife. Encouraging wildlife into modern, less established gardens can sometimes be difficult and our customers often ask us how they can attract more birds, hedgehogs and squirrels into their gardens. It's going to be an informative and fun day that both kids and adults will enjoy."

Adrian Soskin, a spokesperson for the Wildlife Trust, said:- "Holding an event like this is a great way to get people involved in encouraging local wildlife and kids really enjoy learning about how they can help out. We are going to be on hand all weekend to give people advice on how best to support local wildlife and about where to find their local nature reserve."
School's top marks for performance
A LIVERPOOL school has won top marks as one of the most improved schools in the country. Notre Dame Catholic College in Everton Valley has qualified for the Specialist Schools Trust's 'Most Improved Schools Club'. The club is open to those specialist schools, which have improved their GCSE grades by 10% or more during the last 4 years.

Notre Dame - a specialist college for performing arts - has also qualified for the Trust's 'Most Value Added Schools Club' which rewards schools with a value added score at least 10% higher than predicted in 1999.

Headteacher Christine McCann said:- "I'm delighted that we have received these two awards and I thank the staff, governors, pupils and parents for their continued support. The awards and the improvements they recognise are down to the incredible hard work of everyone connected with the college."

Liverpool City Council's executive member for education, Councillor Paul Clein, said:- "It is always a great pleasure to see our schools and colleges rewarded for their outstanding efforts. There is so much excellent work going on at Notre Dame, notably in performing arts, and there are really solid foundations to build on for future success."

More than 1,100 girls aged 11-19 attend Notre Dame Catholic College.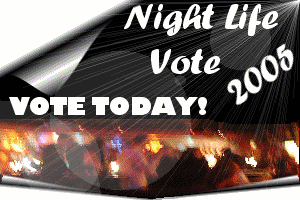 Hall's landmark award is full of hot air!
WHEN it was built in the 1840s, St. George's Hall provided a breath of fresh air for building design. And now, the forward-thinking Victorian building has been honoured with a landmark award. St. George's Hall has been recognised as having the world's first ever air-conditioning system, when an army of workers controlled the incoming and outgoing air by closing a series of canvas flaps and doors with ropes and pulleys.

And now a blue plaque has been awarded for the significant role the Hall has played in the history of ventilation. The Heritage Group of the Chartered Institute of Building Services Engineers has created the special award.

Leader of Liverpool City Council, Mike Storey, said:- "It's great news that one of Liverpool's most historic buildings has won an award for innovation! Even in the 19th century the city was forward thinking enough to try and tackle the cholera epidemic by improving the ventilation in what was to become one of the most frequently used buildings in Liverpool."

The city council's head of heritage development, Graham Boxer, said:- "It's amazing to know that Liverpool is home to the world's first air conditioning system. Even more so when you realise that it has stood the test of time and even though the system was up and running by the 1840s, it was still in use up until the last few years."

The system was designed by Dr. David Boswell Reid, which has beat off competition from the Houses of Parliament and the Capitol in Washington DC. Dr. Reid went on to create the ventilation system at the Palace of Westminster. Reid's plans would mean that the Hall could be warmed and ventilated. The air was warmed through hot water pipes and steam boilers.

Neil Sturrock of the Heritage Group has been instrumental in the Hall receiving the award.
He said:- "I'm really pleased that we are able to give St. George's Hall with this award, which is the first time the group has presented this kind of honour. I have championed the Hall for nearly 20 years and as a lecturer I have regularly taken architecture students from Liverpool on tours around the building. It's a magnificent building and the air conditioning system really is an amazing and integral part of it."
Search for Southport poetry champ!
POETS from Southport have until June 30 to become their local poetry champion. One poet will represent Southport in an annual best of UK poetry book. Entry is free and , like all the other winners, the Southport winner gets a free copy of the book. One overall winner also receives £1,000.

"The National Poetry Anthology is designed to encourage new writers," said its editor, Peter Quinn. "It's now the biggest free-to-enter annual poetry contest in the UK. We picked 256 town winners last year but we want the new edition to include a winner from every town and village in the circulation area of The Southport Reporter. So far, we haven't had enough entries from the area to achieve that."

Send 3 unpublished poems, on any subject (up to 20 lines and 160 words each) to United Press, Admail 3735, London EC1B 1JB by closing date of June 30 2005. enclose a loose stamp if you want a reply.