SUMMER POPS 05 LIVERPOOL
THE Summer Pops, sponsored by Red Square Reloaded, is moving to a new Liverpool City Centre home! With work due to start on the new Liverpool Kings Dock Arena soon, the event, which runs from June 27 until July 24, will now take place on the Central Docks site, on Waterloo Road.

The Mersey Docks and Harbour Company, which controls the site, stepped in to provide the alternative river front location, which is still within easy walking distance of the City Centre.

Mike Storey, Leader of Liverpool City Council, said:- "I'm delighted that we have a waterfront site for the Summer Pops again this year. Central Docks is a fantastic new venue for the Pops. It has everything the event needs. It is still right in the heart of the City. The Mersey backdrop and watching its fantastic sunsets before the show starts is part of what the Summer Pops is all about. Kings Dock will soon be the home to one of the best entertainment centres in the UK. Meanwhile, Mersey Docks has provided the city with an excellent Summer Pops location."

The Summer Pops site at Central Docks will receive a major facelift in preparation for the traditional green and yellow Big Top Arena.

Andrew Martin of Mersey Docks' Estate Department said:- "With the Summer Pops fast approaching, we are pleased to have been able to provide such an ideal alternative to Kings Dock. Central Docks is as close to the City Centre and as easy to access as Kings Dock and mirrors the same impressive water front location."

Summer Pops promoter Chas Cole said:- "I am very happy with our new site, it is a wonderful location, close to Liverpool city centre and still by the River Mersey so we will retain the unique waterfront atmosphere."

HOTLINE 0870 151 4000
Job Advert:- Bar Tenders & Glass Collectors
YOU will be part of a dynamic team and you must be upbeat and positive. The Job is in Southport with Flexible hours and negotiable salary. Job is in Southport. Ring Nicole on 07939723388 or email nicreynders@btconnect.com
Comedy Store at Pyramid... Have you been yet?
MAY'S Comedy Store at Pyramid promises to be another stonker with 3 of the fieriest names on today's comedy circuit.

Andrew Maxwell has had a whirlwind year, rocketing to celebrity status by warming up BBC TV audiences on shows such as 'They Think it's All Over', 'Friday Night with Jonathan Ross', 'Johnny Vaughan Tonight' and 'The Kumars at No. 42'. Add to that his extensive tours, performing to veritable roars of laughter at some of the most celebrated comedy venues across the UK and America, and its a small miracle that he finds time to sleep! In 2002, Andrew went to New York and Los Angeles to conduct a series of interviews as reporter for Channel 4 breakfast show RI:SE and shared coffee with the likes of Jodie Foster, Val Kilmer and Sandra Bullock.

Jason Manford has been on the circuit for 4 years, despite being only 21. He started his comedy life as a lowly pot collector at a Manchester comedy club. When one night an act failed to show up, Jason stood in to rave reviews. A mere 5 weeks later, he scooped the coveted 'North West Comedian of the Year Award', previously held by Caroline Aherne, Jonny Vegas and Peter Kay. Renowned for his 'warm and natural stage presence' Jason's act is a friendly one with wry observations and a genuine respect for the old comedy greats.

Writer, voiceover artist, performer and comedian Gordon Southern has headlined in Britain, Ireland, Europe the Far East and Australia has with his unique brand of comedy.
His TV appearances include 'The Stand Up Show' (BBC) 'Edinburgh Comedy' (BBC), 'The Comedy Store' (Channel 5), 'Gas' (C4) and 'Comedy Network' (Channel 5). Described by 'The Sunday Times' as 'Top quality all round', Gordon is sure to leave his audience tickled to excruciation.

As always, Pyramid's resident redcoat Justin compares The Comedy Store, Moorhouse of Phoenix Nights and Key 103 fame. If you haven't been to The Comedy Store at Pyramid yet, then come. If you have been, then come again... and again and again!

Book early to avoid disappointment by calling Pyramid & Parr Hall Box Office on 01925 442345.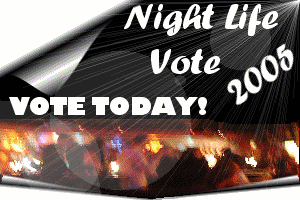 Government slammed for bribing children with sweets in schools
THE UK's leading oral health charity has hit out at a government website for encouraging teachers to 'bribe pupils with sweets' as a reward for good behaviour. The British Dental Health Foundation says that it was 'shocked and appalled' to find that the popular 'Teachernet' site is providing advice that could potentially lead to thousands of children suffering with decayed teeth.

The website, which provides advice for teachers on managing the behaviour of pupils, suggests offering sweets alongside house points and badges as an incentive or reward for good behaviour. However, the Foundation, providers of free and impartial dental advice to the public, say that sugary foods should be limited to mealtimes wherever possible and rewards that could affect a child's oral health should never be given in school.

Dr Nigel Carter, chief executive of the British Dental Health Foundation, commented:- "To find that the government is actively encouraging teachers to provide children with sweets in school is a big shock and very disappointing. Sweets are a major cause of tooth decay, a problem which affects around half of children under the age of 10. It causes a lot of pain and discomfort and can be very distressing for both children and their parents. Many parents work hard to ensure that their child has a healthy, balanced diet when they are at home so it is completely unacceptable that they could have their good work undone while the child is at school of all places!"

The criticism will come as a blow to the government, who recently pledged an extra £280 million to tackle the 'school meals crisis' after being embarrassed by Jamie Oliver's TV Show and petition. Healthy food in schools is one of the government's key election promises, but the Foundation warns that the message must be applied across the board if it is to prove successful.

Dr Carter continued:- "The government needs to ensure that they are giving out a single clear message - that sugar and sweets are bad for your health. Their pledge to cut the amount of sugar, salt and fat in school meals was a welcome development, but it is no good if they are simply going to undo that good work by encouraging unhealthy snacks between those meals. I sincerely hope that the government will take a look at the website and reconsider their advice as this is simply not acceptable."
Temporary closure of Bold Street, Warrington
TO allow for work to be carried out in connection with the redevelopment of Golden Square, part of Bold Street will be closed for 5 nights starting from Monday 16 May. The works, which will be carried out between 8pm and 5.30am, to minimise disruption, will include carriageway widening works, drainage and ducting as part of plans to introduce a puffin crossing.

On each night, Bold Street will be closed to traffic from its junction with Sankey Street for a distance of 40 metres in a southerly direction.

The alternative route for northbound traffic is Bold Street, Wilson Pattern Street, Winmarleigh Street, and Sankey Street.

Southbound traffic will be diverted along Sankey Street, Springfield Street, Palmyra Square North and Bold Street.

Diversions will be clearly sign posted.
LOCAL CHARITY BENEFITS FROM MERSEYRAIL GENEROSITY
LOCAL children's charity Stick 'n' Step has benefited from some quick thinking generosity from the management of Merseyrail. The charity was kindly offered the use of the company's corporate box for the Grand National event at Aintree which provided Stick 'n' Step the opportunity to raise over £3,000 to provide expert Conductive Education to children with cerebral palsy.

Stick 'n' Step fund raising manager Barbara Poole explained:- "We received a call out of the blue from the managing director of Merseyrail to offer the use of the box. Staff were taking industrial action and obviously the company couldn't use the facility in those circumstances. We offered the places to people who have been supportive to Stick 'n' Step since the charity started a year ago. We were generously given permission to collect at the stations ad our collectors were rewarded with 5 star treatment for the big event. We can't thank Merseyrail enough. Overall through collections and sweepstakes in the corporate box we raised around £3,000."

Merseyrail's managing director, Patrick Verwer, added:- "We felt under the circumstances it would be better to offer the facility to our Charity of the Year and we are delighted that Stick 'n' Step were able to use the occasion to reward their staff, volunteers and supporters for all their hard work and generosity; we were also pleased to learn that they made the most of the chance to relieve them of some of their hard earned cash for the charity!!"

Stick 'n' Step provides free Conductive Education based on the principles of the world famous Peto Institute in Hungary. Over 50 children with cerebral palsy from all parts of the North West attend the centre on the Wirral conducted by experts from Budapest.