CHARLTON ATHLETIC AND EVERTON GO HEAD-TO-HEAD IN FA CUP FINAL
CHARTON Athletic captain, Casey Stoney, and Everton captain, Leanne Duffy, went head-to-head on Friday 29 April 2005, ahead of Monday's FA Women's Cup Final, in partnership with Nationwide, when they got a close look at the historic trophy at The Football Association's Soho Square headquarters.

The highlight of the domestic football season takes place on Monday 2 May at West Ham United's Boleyn Ground, kicking off at 1pm, and Charlton Athletic's Casey Stoney is hoping it is third time lucky for the Addicks. Monday's game will be Charlton Athletic's third consecutive appearance in The FA Women's Cup Final but they have ended runners-up on both previous occasions, losing to Fulham in 2003 and Arsenal in 2004.

Leanne Duffy is hoping to be the first Everton captain to lift the historic trophy, however the club have previously won The FA Women's Cup in 1989 under their previous name Leasowe Pacific.

Looking ahead to The FA Women's Cup Final, Casey Stoney said:- "This is a massive match for Charlton Athletic as we've come so close to winning the Cup in the last two seasons. Everton are a good side and proved they are no pushover by beating Arsenal in the semi finals. All the players are really fired up for this game and I'm sure it will be a great match."

Leanne Duffy added:- "The FA Women's Cup Final is the highlight of the season and a game that every player wants to be involved in. We surprised a lot of people in the last round by beating last year's winners, and Premier League champions, Arsenal. Charlton Athletic are a tough team and will be fighting extra hard to avoid a third FA Women's Cup Final defeat. I hope that all the Everton fans who travel to the match will really get behind us."

Nationwide's Chris Hull commented:- "The FA Women's Cup Final is the climax of the season and Nationwide Building Society is proud to be associated with it. I urge football fans to come along and experience the showpiece of the women's football calendar and would like to wish both Charlton Athletic and Everton the best of luck for The FA Women's Cup Final, it is sure to be a great game."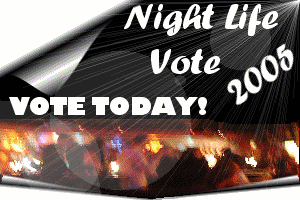 SPORT MANAGER UNDER STARTER'S ORDERS
GETTING the city fit is the challenge for Liverpool Culture Company's new Creative Sport Manager. John Moore, 42, from Liverpool, plans to introduce a Business Olympics and a citywide Community Games just for starters. He will be using culture and creativity to help people of all ages, right across Liverpool, fight off heart disease and obesity - and simply make them feel better each and every day.

John has a quarter of a century's experience in Liverpool's leisure centres, working his way up from a lifeguard 24 years ago, to his last job as senior manager at Everton Park Sports Centre.

Chief Operating Officer of the Liverpool Culture Company Jason Harborow said:- "We're really pleased to welcome John to the Creative Communities team, to give sport the prominence it deserves in a city which is so passionate about it."

Council leader Mike Storey said:- "We want the people of Liverpool to feel good about themselves, and combining sport and culture is a great way of having a real and tangible effect. Whether it's climbing a flight of stairs without being out of breath or running a marathon, I hope John can help Liverpudlians achieve their sporting goals."

John is married and has a 7-year-old daughter. He got into a sporting career after being inspired by his dad, who worked for 44 years in leisure management. John said:- "A lot of people have good intentions when it comes to fitness and that's a fantastic starting point. But a healthy lifestyle needs to be interesting so people keep at it and feel better, look better and live longer. Using sport in a creative way, by having one-off events to get people started or encourage people to be involved in teams, not only helps them get fit, but also get social, with new fri to be made."

John added:- "One of the main reasons people give for not exercising is lack of time, so we need to help them build physical activity into their everyday lives. Doing simple things like cycling or walking to work can make a big difference. Kids have problems with health and obesity because of distractions like TV and computer games but by telling them what's out there, kids are usually only too willing to get fit and have fun."

Sport plays a big part in the culture of Liverpool, with the Chair of Sport England's North West regional Board, Andy Worthington MBE, appointed as a member of the Liverpool Culture Company board.

This year alone, Liverpool has already seen the Four Nations boxing tournament in March, we will soon see the International Tennis Tournament in Calderstones park and both red and blue football fans have had a thrilling season.

In 2008, Liverpool will host many sporting events from the size of a single neighbourhood, to international competitions.