LFC Homecoming Parade


Photographs by Patrick Trollope
A HEROES welcome awaited Liverpool Football Club after winning the European Champions League Final on 25 May. Sadly next years European Champions League tried to over shadowed the event, but on that night it was put to one side. The match at the Ataturk Olympic Stadium the night before was stunning and the underdogs came away from it as triumphant. The parade that followed on Thursday 26 May was just as stunning. Mike Storey, leader of Liverpool Council said:- "It is an amazing result, but today is the teams day and not a political one. We, the City of Liverpool, will welcome them with open arms and show them the honor they deserved."

Chief Superintendent Dave Willman before the event said:- "The winners will be led in by 20 police horses which will ensure that the buses pass slowly enabling everyone to catch a glimpse of their favorite players." The parade starting at the junction of Queens Drive and East Prescot Road at 18.30 and crawled along Queens Drive, Arkles Lane, Anfield Football Ground, Everton Valley, Scotland Road and then entering Lime Street via St Johns Lane, passing St George's Hall. The event was expected to end at 20:30, Chief Superintendent Dave Willman of "pass slowly" was under stated... The parade was running over 2 hours late by the end of the event, due to the masses of fans who flocked to see the historic procession.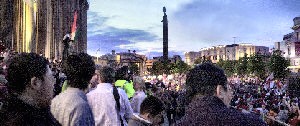 The mass concentration of fans, over 500,000 in a city who's official population is 441,477 was amazing to see. A spokesman for Merseyside Police said:- "The fans have been so well behaved and deserve credit for helping us make this historic event safe and over all trouble free. This shows Liverpool in its real light, as a city of passion and safety. We can not forget to say well done Liverpool FC for winning."

Please note that all the photographs are copyrighted, but we are giving a 10" by 12" high resolution photograph, for personal use, of the event for free, to the winner of our photo draw. This weeks question:- "What colour did AC Milan play in the match at the Ataturk Olympic Stadium the night before the match?"
The winner will be announced in next weeks issue. Send your email with your full address, name and the answer to us via:- news24@southportreporter.com by 12:00 noon on Friday 3 June 2005. The Email subject bar must have Photo Comp. typed in it.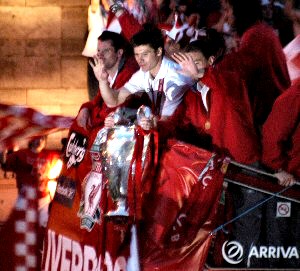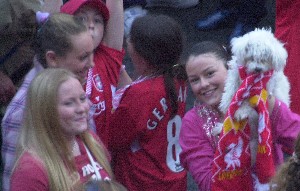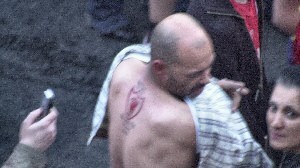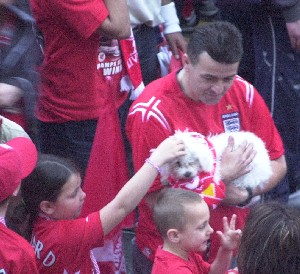 From all of us at PCBT Photography:- "Well done Liverpool FC you are a credit to all of us on Merseyside!"
Page 1 of 14 pages!!!
If the green box above or the purple box below do not show, you must download a new edition of Java.