Formby Lad Rises to Stardom!
Paul Lewis-Farrell from Formby, has secured himself, over strong competition, the part of older Benny, which a pivotal role in the award winning musical Her Benny. He will be performing at the famous Liverpool Empire Theatre with the opening night on the 19th February. The performance runs until the 2nd March 2002. For the children's parts alone the competition was fierce, with more than 500 kids competing for a place in the cast. Countless adults were carefully screened for the adult parts. This casting process saw the 18-year-old becoming part of the show. Not only just getting a part, he was delighted to find out that he was to gain the title role! The musical was written and directed by Scarisbrick writer Anne Dalton. Paul has also been involved in Anne's other musical success story 'Copperfield' which was performed at Southport Arts Centre, not so long ago. Paul is an ex-member of successful northwest band 4front, who performed at the 2001 Southport Christmas Light Switch On. Not only is he a talented singer and dancer, now he is an all round performer. He has recently become known locally for his song writing and augments his singing with his playing. Paul is currently studying Performing Arts at Southport College and is now hoping to secure a recording contract in the very near future. The intense rehearsals have been taking place over the past few months for the musical, which set in Liverpool. Her Benny is a heart warming musical that tells the story of two waifs (brother and sister), who against all odds overcome the tragedy of the early stages of their lives. For more information, call the Empire box office in Liverpool. Also, visit our last article by clicking here!
Report by Rebecca Denham.
Grape Vine Specials!

Two meals from the daytime menu for £5.95!

Offer does not include some items on menu and discounts cannot be given with this offer.

Tea or Coffee with a Scone or a Teacake for Just £1.50!

Dinners served ALL DAY!
Go to the top of the page.
Formby's Arts Festival gets H Lyttelton!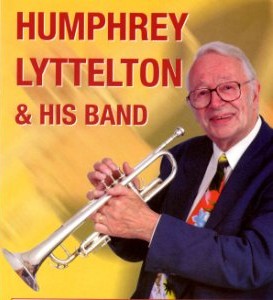 Our Summer Arts festival from 6th to 13th July this year will include a Mediaeval fayre in Formby 'village' Saturday morning 6th with charity stalls, people dressed in Mediaeval and Tudor costumes, jugglers, jesters, troubadours, mummers, street theatre (scenes from Shakespeare), imps and devils, Morris and Sword dancers, and knights on horseback.
Good Queen Bess (Elizabeth 1st) will read a proclamation to bless the Golden Jubilee year of her future namesake. Challenges will be thrown down to be taken up in our pinewoods site at Lifeboat Road in the afternoon in a Mediaeval Tournament featuring 'Escafeld' a re-enactment group from Sheffield. The mediaeval fayre will continue there. In the outdoor theatre there will be evening performances by The Swing Shift Big Band, a Humphrey Lyttelton jazz concert, 'Reckless' a pop group for younger audiences, Folk in the Pinewoods with folk singer Ian Clark and friends, the Royal Northern College of Music String Quartet, Sefton Youth Brass Band, Gilbert and Sullivan concert and ABBA UK. On the final Saturday the grounds of historic Formby Hall will be opened to the public to the backing of suitable music and strawberries and cream and wine. (Limited tickets only).
Tickets for all events on sale soon at the Swimming Pool Resource Centre, Formby Village.
If you would care to sponsor any of these events and receive advertising space please email us with your details
Artical by David Davies.