The 33rd Lord Mayors Parade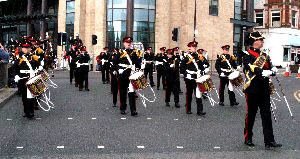 Photographs by Patrick Trollope
ON Saturday, June 4 2005 more than 50 spectacular floatstook part in an amazing parade that started at 3pm at Pall Mall and then went on to cover Tithebarn Street, Great Crosshall Street, Churchill Way North, Commutation Row, Lime Street, Saint John's Lane, Old Haymarket, Victoria Street, North John Street, Lord Street and ended in Castle Street.

The parade was on a nautical theme to tie in with the Capital of Culture Sea Liverpool programme. It included a pirate float complete with exploding cannons, a 22 foot long Yellow Submarine and performers ranging from dance to hip-hop.

Also joining the parade where be 200 crew members selected to take part in the 2005-6 Clipper Round the World Yacht Race, which sets sail from Liverpool on September 18. They joined the parade after taking part in the official Crew Allocation ceremony at St George's Hall.

Lord Mayor Alan Dean said:- "What a fantastic start to my year as Lord Mayor. First the Liverpool FC homecoming and now the Lord Mayor's Parade.

I'm delighted that so many people are taking part in the parade, and am looking forward to seeing first hand the creativity and flair that goes into making it such as great event.

It will be a particularly special day for nine year old Amy Howells and her grandfather Robert, who have won a competition to become the Mermaid and Neptune on the Capital of Culture float."

Jo Carter, designer of the Capital of Culture float said that:- "We've spent the last two months transforming the float into an underwater throne, perfect for the Liver mermaid and Neptune. I'm really pleased with the way it looks, it is truly stunning."

All the money raised will be donated to the Lord Mayor's Charity, Hands Across the Sea (Liverpool's Asian Tsunami appeal), Broadgreen Hospital's Cardio-Thoracic appeal and Liverpool's asbestos support group.

Page 1 of 12 pages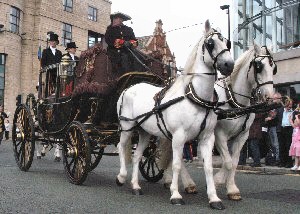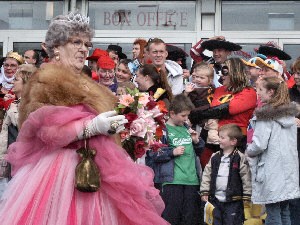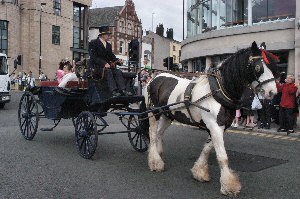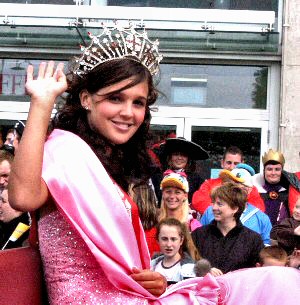 If the green box above or the purple box below do not show, you must download a new edition of Java.