VICTORIA BRITISH COLUMBIA (CANADA) ON BOARD FOR CLIPPER 05-06 RACE

Photographs of by Patrick Trollope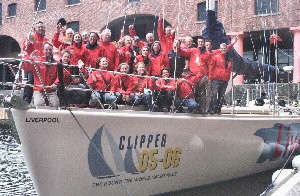 Liverpool Clipper Crew together for the fist time above.
CLIPPER Ventures PLC has selected the port of Victoria, British Columbia, as the first ever Canadian stopover for the prestigious Clipper 05-06 Round the World Yacht Race. The AIM listed company chaired by Sir Robin Knox-Johnston also announced that Victoria will sponsor one of the ten yacht entries in the competitive event.

The Clipper 05-06 Race sets sail on Sunday, 18 September 2005 from Liverpool (UK) and returns some 10 months later after 35,000 nautical miles of intense competition on the high seas.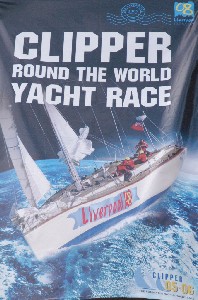 The sole Canadian stopover is scheduled for Saturday, 25 March 2006, with the 10-strong fleet of identical 68ft racers berthing in Victoria BC for 10 days, before heading to Panama City on the penultimate leg of the race.

In addition to Victoria being a host port for the Clipper 05-06 Race, the race line-up will include a yacht named "Victoria, Canada" on the start line. The Canadian entry will face strong competition from a formidable international field including race title defenders Jersey (Channel Islands), as well as Liverpool (UK), Durban (South Africa), Fremantle (Western Australia), Singapore, Glasgow (Scotland), Qingdao (China) and New York (USA).
Above in black on right with Clipper crews

"I am delighted to be able to announce that Victoria BC will be having a yacht named after their city in the Clipper 05-06 Round the World Race," noted Sir Robin Knox-Johnston, Chairman of Clipper Ventures and the first person to sail solo non-stop around the world. "The harbour in Victoria is one of the most spectacular in the world and there is tremendous enthusiasm for this yacht which will represent the whole of Canada."

Tourism Victoria President & CEO, Lorne Whyte, added:- "One of the major benefits to Victoria from this event lies in the destination awareness we will gain from the extensive global media coverage. It is estimated that the Clipper 05-06 Race will generate in excess of $100 US million in media value. We look forward to showcasing Victoria's incredible harbour on the world stage."

The Royal Victoria Yacht Club will be the host yacht club during the Canadian stopover and will provide race support for the event. The Greater Victoria Harbour Authority will provide berthing and general support for the race village and 10 day stopover.
Clipper 05-06, the fifth running of the company's flagship event, will be divided into seven individual crew legs as international teams fight for the prestigious 'Clipper Cup.' The 'Victoria, Canada' yacht will be skippered by Ewan Hind (27) from Brixham in Devon (UK) and there are selected berths available for Canadians interested in sailing as crew members on various legs of the race.

Participation in each leg costs approximately $16,000 CDN and the main requirement for prospective crew members is the burning desire to represent their nation around the globe, as comprehensive Clipper training will prepare competitors for the challenges ahead.
See more about our Liverpool crew next week with interviews with a Formby crew and a Ormskirk crew member.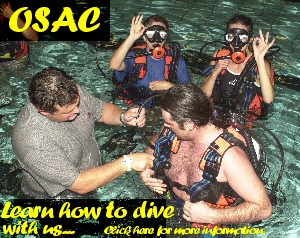 Working progress for ethnic minorities
A NEW city council project is set to get scores of unemployed ethnic minorities into work. The council is proposing a new work programme which will give 50 ethnic minorities a year traineeships and employment opportunities with the authority.

The scheme will break down cultural barriers faced by ethnic minorities in the workplace, including the city's Somali, Yemeni and Asian communities. Difficulties faced by ethnic minorities include overcoming language barriers and being traditionally underrepresented in management roles.

It builds on the council's successful Positive Acton Training (PAT) programme, which has benefited over 350 people since 1994, with 85% obtaining vocational qualifications, and many gaining employment in the city council and the wider business community.

Trainees have gone on to develop successful careers in a wide range of jobs - including housing, trading standards and environmental health officers.

The city council's executive member for community, equality and values, Councillor Marilyn Fielding, said:- "As Merseyside's biggest employer, it's vital that Liverpool City Council is setting an example for the whole region. By creating a diverse workforce, we can provide the highest quality services for all our communities. This new programme would provide valuable employment opportunities for ethnic minority communities who have, traditionally, faced barriers to work. And it would help our continuing drive to make the council representative of all its customers."

The new programme would offer full-time posts and short-term work experience, to allow unemployed people to gain new skills. It will help place ethnic minorities in departments where they are currently underrepresented, including customer facing areas such as One Stop Shops, and higher graded, management posts.

Figures show that only 9% of the council's workforce is under 30 years old. Of those, only 2% are from ethnic minority communities. The scheme would help drive up the number of young, ethnic minority staff in the council. And only 0.6% of council staff are in the top end of council salaries. The programme would also aim to address this issue.

The city council's head of equalities, Andrew Nembhard, said:- "The city council already has more people from black and ethnic minorities in the highest earning jobs than any other local authority in the north west - but it's important we continue to do more, to make sure black and ethic minority staff are well represented throughout the council. It's about raising aspirations, opportunities and ambitions among the city's ethnic minority communities - and at the same time improving council services across the board."

The proposed black and ethic minority work programme will be put before the council's executive board on Friday 10 June 2005.
Locals Get Opportunity to Court Top Tennis Stars
LOCAL amateur tennis players are being offered the chance to compete against some of the worlds finest ATP Tour Players such as Ivan Ljubicic and Jan-Michael Gambill at this year's Liverpool International Tennis Tournament. A qualifying tournament is taking place on Monday and Tuesday, June 6 to 7 June 2005 at Liverpool Cricket Club, where top players from Lancashire LTA, Cheshire LTA, Wrexham Tennis Centre and Liverpool Tennis will battle it out for the opportunity to appear in the professional event.

Liverpool's own Ken Skupski first made his mark when he participated in the qualifiers in 2002 and gained a place in that year's competition. Ken put on a fine performance, almost beating former Olympic Champion Marc Rosset. He has since gone on to become a regular in the main competition and one of the UK's brightest young tennis stars and is currently in the top 10 is the US collegiate circuit.

Anthony Hardman, Performance Director at Liverpool Tennis, said:- "The annual qualifying event is an excellent way of giving up-and-coming tennis players the experience of playing big matches. We are looking forward to seeing more talent shine through this year."

In Monday's qualifying tournament there are 5 Liverpool contenders from the Liverpool pro-team, with big serving Martin Dalton tipped to go far. Last year's winner Simon Roberts of Bolton will be competing again this year as top seed, while the experienced pair Nick Baglin and Iian Thomas will represent Cheshire. 2nd seed James Southwood will lead Wrexham's charge. Norwegian Fredrick Sleting Johnsen will also be making his fourth trip to the tournament.
ALL STEAMED UP FOR JACK
STEAM Rally organisers are mourning the sudden death of their number one supporter, 2 weeks before the event takes place. Jack Johnson of Banks died at home last Wednesday. He had spent months helping to organise the event by providing a steam driven threshing and baling set. His beloved fairground organ together with his many other vintage attractions are also to be displayed at the rally.

The Steam and Vintage Vehicle Rally is being held at the Leisure Lakes Complex at Mere Brow on the 18 and 19 June. The event is being organised by Jack's friend, Alan Atkinson. "We are devastated that Jack will not be present to witness the months of hard work, he would have been a very proud man. We had dedicated the rally to the memory of our old friend Fred Dibnah who died last November. It is sad that we now have to add Jack's name to the dedication."

Jack's funeral will take place in Banks this Thursday at 1.30pm. His coffin will be carried on a trailer pulled by his steam engine 'Harvester'. Banks Brass Band will lead the procession of mourners and other steam engines will be in attendance.

Jack was well known in the world of steam and had organised many events over the years, raising 10s of thousands of pounds for local charities, he leaves 2 sons John and Alan.