Mersey River Festival 2005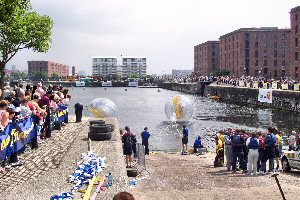 Photograph above with thanks to Goodyear.
THIS year's festival was another huge success, with tourists flocking in from miles around to see what has become one of the best events in the North West. The event was full of things to see and do for all ages ranging from flying displays to power boat displays. Even the Liverpool Clipper was in the Albert Dock ready for all to view. The HydraZorbs went down really well on the Saturday! They were provided by Goodyear and raised funds for the RNLI.
Despite the bad weather on the Sunday, the sunshine on the Saturday made the numbers attending far higher than last year's event. Even the worry that the massive re-building project would put people off coming and hamper their experience was never reality in the end. One of the many tourist who came said:- "I am from London. You could never put on such a friendly and open event like this in London. This has been an amazing event, with lots to see for all ages. From air displays to open boats, even bands and street entertainers. I will be back her for the Clipper Race later this year. I have never been before to Liverpool, but as it has been given the title Capital of Culture I wanted to see what all the fuss was about. Now I know and I will have to ay, I am gob-smacked."
We will let the photographs say the rest... First set by Patrick Trollope, taken on the Sunday.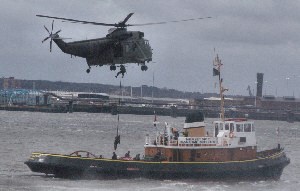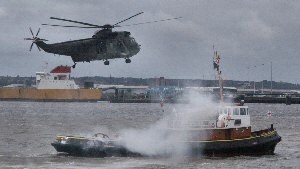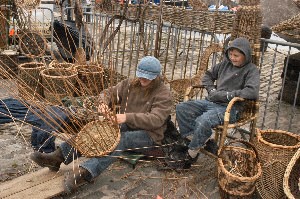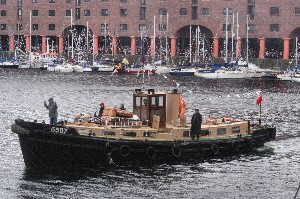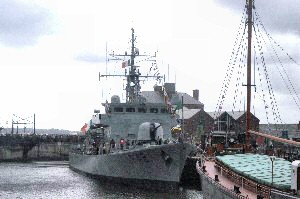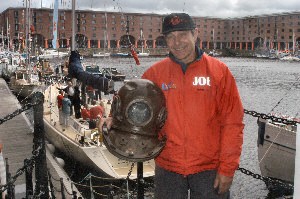 Page 1 of 7 pages
If the green box above or the purple box below do not show, you must download a new edition of Java.