Lazijane Live On Stage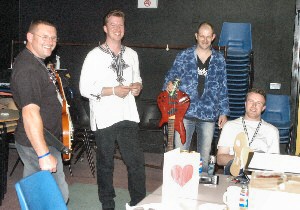 Photographs by Patrick Trollope
LAZIJANE launched their first album on Friday 10 June 2005 at the Southport Arts Center to a full house. Special guest performance from LEAH acting as support act went down well, but they played a radically different style of music to Lazijane. The band played tracks from the new Album called "Play Time" that can be obtained through HMV, but you can win a copy via us from Wednesday, by logging onto www.liverpoolreporter.com also you can hear tracks from the album on the site, when you play our radio station stream.
The band delighted the audience and sold over 100 CD's at the gig. Well done to the band and good luck for the future.

Log onto the bands website, www.lazijane.co.uk if you would to find out more about this up and coming Southport pop-rock band.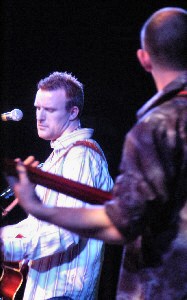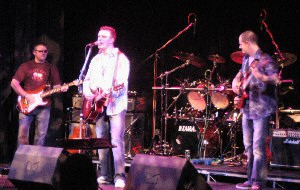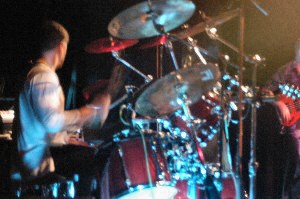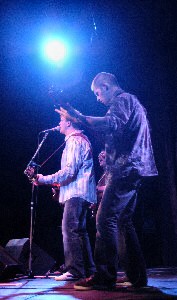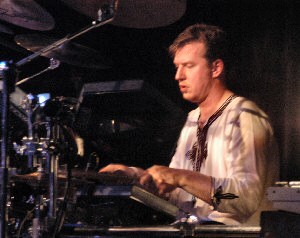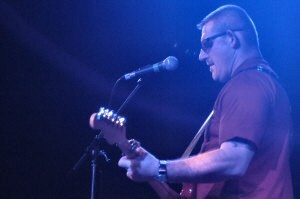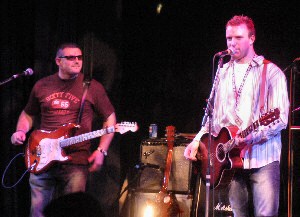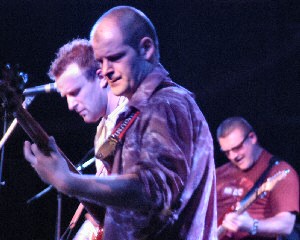 Page 1 of 2 pages
If the green box above or the purple box below do not show, you must download a new edition of Java. To get it just use this link:- java.com/en/index.jsp