Investment in the air we breathe
FUNDING of £69,000 is being invested into the air that we breathe thanks to a grant awarded to Warrington Borough Council's Environmental Health team. The money will be used to encourage and enforce the Council's Cleaner Vehicle Campaign, aimed at reducing air pollution from badly tuned engines.
A poorly tuned engine can emit eleven times the amount of carbon monoxide as a well-tuned engine.

Funding will also be used to provide additional air quality monitoring and improve the information on air quality available to the public.

Cllr Pat Wright, Executive Board Member for Community Services, said:- "This extra funding is a positive step to deal with traffic pollution, which we know is important for Warrington residents. We also want to encourage car owners to keep their engines well tuned, this makes good economic sense as well as being good for health and the environment, as an efficient engine gives more miles per gallon."

Phil Woods, Environmental Health Manager, added:- "We have had a successful Clean Vehicle Campaign in the past and the funding will enable us to continue the good work. We already provide real time information on air quality on our website, and this funding will enable us to improve our monitoring and reporting further."
World Famous Jimmy Choo to hold Gala Night In Southport
THE one and only Jimmy Choo, who is the world famous ladies shoe designer to the stars, will be attending a gala night to be held in August or September 2005, as the date is yet to be confirmed. The evnt will be held at Nibbana Restaurant, Ocean Plaza in Southport.

This spectacular event will be held to support Cancer Research UK. A fashion show will exhibit Jimmy Choo's famous designs as well as other fashion houses. All proceeds from this event will go to charity!

If you would like to attend, please register your interest at Nibbana Restaurant or call 01704 535595. Limited tickets available.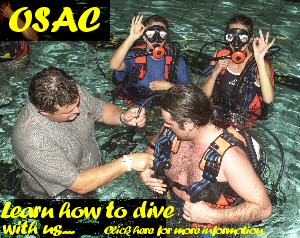 DON'T LET BEING IN THE CAR DRIVE YOU MAD
EVER been driven mad in your car trying to find a comfortable seating position? Or got out after a long journey feeling like the hunchback of Notre Dame?

Tyre company Goodyear have commissioned a survey in a quest to find the most comfortable driving experience, and are asking people to share their top tips.

The results will be revealed just in time for when millions of Brits make the annual pilgrimage to their favourite holiday destinations for that long awaited summer break.

The survey has been launched to mark the launch of Goodyear's new 'Excellence' tyre, which provides revolutionary cushioning to give extra comfort on journeys.

Goodyear Corporate Communications manager James Bailey is hoping the country's motorists will provide some valuable tips for an enjoyable car journey.

He said:- "Excellence offers motorists a way of adding extra comfort to their ride making their journey as smooth as possible – that led us to thinking of other ways that could really improve comfort whilst in the car.

A lot of people find it difficult to get settled and we're hoping that people will have some useful advice on anything from temperature to seating position.

It would be great to hear from anyone with professional knowledge too – I'm sure there are chiropractors out there with expert information on what we should be doing before embarking on a long journey."

Anyone wishing to take part in the survey can enter by going to www.goodyear.co.uk

Everyone who takes part will go into a draw with the chance to win a set of 'Excellence' tyres for their car. There are 5 sets to give-away.
Mayor of Warrington auctions Manchester United shirt
THE Mayor of Warrington, Councillor Hans Mundry, is auctioning a Manchester United football shirt signed by first team regular Wes Brown. Bramall Construction, a leading constructor with Golden Gates Housing, donated the shirt.

The Mayor intends to auction the shirt to raise money for 'The Butterfly Project', one of his chosen charities, which provides emotional and practical support to children with terminal illnesses and their families, and also Home Start who offer support, friendship and practical help to parents with young children in local communities.