Fireman spots a hot business idea
AS a Liverpool firefighter Tony Hughes was quick to recognise a hot business proposition. When he realised new government legislation was about to transform the security industry, he left the fire service to set up his own security training company with just 1 employee.

7 years on, with help from Business Link for Greater Merseyside, he's built GDM Security into a thriving business, which ensures professional standards for all security staff.

Tony says:- "In Liverpool the new licensing introduced last year is already setting higher standards, but in London thousands of night-club door supervisors could face prosecution unless they gain the new licences."

Meanwhile on Merseyside the race is on to meet the next deadline in March 2006 when security officers in supermarkets, shopping centres, cinemas, museums and other public places come under the licensing rules.

"Cost is a big concern for these businesses" says Tony, "but luckily we can advise our clients to register with the Merseyside Skillworks programme which offers a 60% subsidy towards the training we provide. Business Link has helped us to achieve Investors in People status and put quality management systems in place. It has also helped us with a 5-year business plan, as well as with funding for training and business support".

After being nominated by Business Link, Tony has also gained 1 of only 2 places on Lancaster University's prestigious leadership course for North West entrepreneurs, giving him £15,000 worth of valuable personal development.

Today the former firefighter can number the fire service itself among his clients, with the NHS, Liverpool Chamber of Commerce and private companies. GDM, which employs 20 full-time and 70 part-time staff, also provides specialised courses to teach young volunteers taking part in the Raleigh International programmes how to deal with the personal risks they face while abroad.

Business Link's Sally Anne Rogers said:- "Tony is keen to make his clients aware of the help available from Business Link and Skillworks, and we're delighted to help him set high professional standards for his own business".

Tony Hughes says the new laws are a positive move that will impose professional standards and get away from the shady image of the old-style 'bouncers'. "They will also ensure a more professional approach for the Capital of Culture year in 2008 by bringing retail security officers into line with the standards already set up for Liverpool's night-time economy".

For further information on how Business Link for Greater Merseyside can help your business contact our customer service team on 0845 330 0151.
safe in the garden this summer
IT'S a story of binge drinking, crime and even plastic surgery. But it isn't a tale of life in Liverpool today, but a history of how things used to be in parts of the city in the 18th and 19th century! "West Derby, Old Swan and Wavertree:- historical and topographical", is a 154-page book first published in 1913, which is being reprinted by the city council's libraries service.

The book also covers Walton, Broadgreen, and Knotty Ash at a time of rapid development as Liverpool prospered as the second city of the British Empire.
Written by James Hoult, a well-known and well-respected local historian, it contains fascinating information on people, places, events, all forms of transport, crime and punishment, and a wide variety of topics from the medieval period onwards.

Councillor Warren Bradley, executive member for leisure, said:- "This is a fascinating book which reveals that issues such as crime and binge drinking have in actual fact been around for many centuries and are not problems exclusive to the 21st century."

There are descriptions of everything ranging from the unorthodox methods of a parish constable, the stocks used to punish local criminals, cock fighting pits, an alleged case of wife-selling, a religious sect known as the Holy Ghosters, and even a pioneering nose transplant by a noted local physician and surgeon!

The hard-back publication will include illustrations from the extensive collections of the city council's Record Office. The book will be published in early December 2005. The publication price will be £12.50, but subscribers can order copies at the special pre-publication price of £11.00 per copy if orders are received no later than Friday August 19 by calling 0151 233 5817. The name of the purchaser or a name of their choice will be included in the list of subscribers in the book.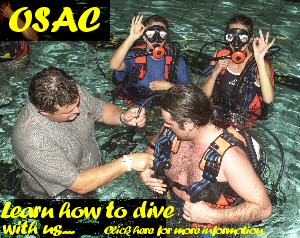 World Class training for Merseyside
THE Learning and Skills Council (LSC) Greater Merseyside launched its range of training provision for Merseyside businesses at Anfield, home of the region's latest sporting success story. The LSC's Skills at Work event paid tribute to Liverpool Football Club's European Championship victory, an exemplar role model that proves training really does pay off.

The event highlighted the LSC's offering and in particular the re-launch of SkillWorks, which has now been granted, further £20 million from the European Social Fund. SkillWorks, a training programme exclusive to the LSC Greater Merseyside, has been one of the country's most successful training programmes providing employers with the training they need to help their businesses.

Speakers at the event included the LSC's Executive Director, Elaine Bowker, Regional Skills Director, Paul Holme and Move On' s Regional Advisor, Julie Mooney. HR Manager Joanne Robinson from Carpenters Solicitors gave a first-hand account about SkillWorks training and the huge benefits encountered, such as improved staff retention and morale in the workplace.
Merseytravel's Liz Chandler also spoke about the positive impact of Skills for Life amongst its employees.

Executive Director Elaine Bowker said:- "The message we really wanted to convey was the need to provide world class training in order for businesses on Merseyside to compete on an international stage. And we thought it only fitting that Liverpool Football Club should play host to our Skills at Work Event, as it shows how training plays a major role in every organisations success. We have £300 million budget for skill development to deliver programmes such as SkillWorks, which provides a 60% grant towards the cost of training, and Skills for Life which is 100% funded to help businesses on Merseyside. We hope this event has helped show what is available and encourage businesses to engage with our programmes."

For further information about the training programmes provided by the LSC visit:- www.theskillworks.co.uk.
Stay safe in the garden this summer
ONE person is killed every week as a result of an accident in the garden, many of which involve electrical equipment such as hedge cutters or lawn mowers. These electrical accidents could be easily avoided by following simple safety guidelines, according to the national electrical safety body the NICEIC.

The likes of Charlie Dimmock, Diarmuid Gavin and Alan Titchmarsh have helped turn one of the UK's most popular pastimes into big business. So every year gardening retailers add to the hundreds of electrical appliances and features designed to assist homeowners in improving their outdoor space. These range from state of the art grass strimmers to leaf blowers, water features to fountains, external lights to sound systems.

However with this growing list of appliances, so increases the risk of death or injury by electric shock, which is far greater outdoors due to the damp, the good contact with the ground and particularly where there's any water, as it's a good conductor of electricity.

Since the government introduced a new electrical safety law in England and Wales on 1 January, most electrical work carried out in homes, including the garden, garage or shed, must comply with Building Regulations. Before installing pond pumps or pond lighting, fitting outside lights or any other electrical work, householders need to notify their local building control office, or use a government-authorised electrician, such as one registered with the NICEIC.

Says Jim Speirs, director general of the NICEIC, "Every year, over half a million people are injured and 50 killed as a result of garden accidents, often caused by careless handling of equipment, lack of concentration and failure to follow instructions. We therefore urge homeowners to take great care when handling appliances such as lawnmowers and any other outdoor electrical appliances and features."

The NICEIC suggests the following tips for electrical safety in the garden:-

· Plug any outdoor electrical equipment into a socket protected with a residual current device (RCD). These can be purchased separately from DIY shops, plugged into your internal and external sockets and will cut the power supply if there is any kind of fault or you cut through an electrical cable.
· Make sure there is an automatic 'trip' in your fusebox to turn off the electricity if there is any kind of fault or you cut through an electrical cable. If unsure, get an approved electrician in.
· Switch off appliances before you check any of your equipment.
· Check that any equipment you use is suitable for outdoor use.
· Check that any equipment you use is weather resistant, for example, with moulded connections that prevent moisture from seeping in.
· Be aware that lawnmowers and hedge trimmers have sharp blades and rotating parts which can cut through electrical cables just as easily as grass or hedges.
· Wear sensible footwear when mowing the lawn, not sandals, flip-flops or bare feet.
· Wear gloves and goggles when you are using a hedge trimmer.
· Get your outdoor electrics inspected regularly to ensure they are in good working order.