Potty about Harry Potter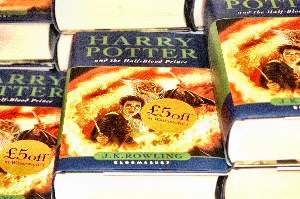 THE author, J K Rowling first thought up the Harry Potter character in 1990, and after the original book, 'Harry Potter and the Philosopher's Stone', was turned down by several publishers, she thought it would never get into print.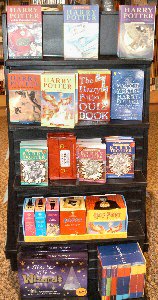 It was Bloomsbury who then finally offered to print it and even they did not realise just what a hit it was going to be. Retailers are now engaged in an aggressive discount battle as the latest in the long line of the books hit the stores on Saturday morning at 00:01am 16 July 2005, all over the UK. Book stores all over the UK braced themselves for the latest outbreak of "Pottermania" and all of the main chain stores said, "We cannot remember a launch like the one planned for 'Harry Potter and the Half-Blood Prince'". In Liverpool queues started to arrive at 4pm on the Friday, but in Southport the queues did not form till around 11:30 and slowly built up. After midnight, a massive amount of books was soon vanishing from the shop, presumably destined to be read that very night. At Waterstones on Lord Street, Southport, the shop even had customers who came over from Spain, France, Poland and even Slovakia... just to say they were one of the first to get their hands on the book.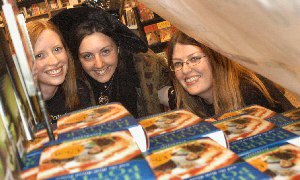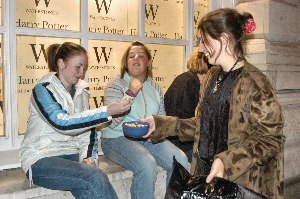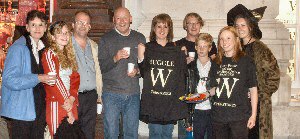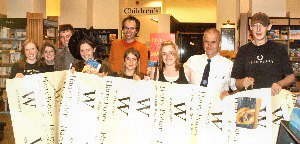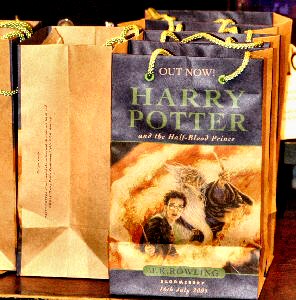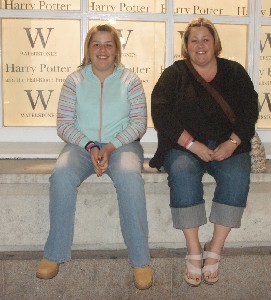 (Above) The fists customers at Southport. When let in, after paying for their copy of the book they revealed the stack of Potter Book to the other customers.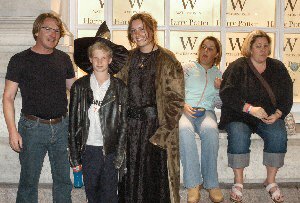 Page 1 of 4
If the green box above or the purple box below do not show, you must download a new edition of Java.