BECKS AND BLAIR CELEBRATE FOOTBALL BIRTHDAY
FRESH from their success in helping to win the Olympics bid, The Prime Minster, Tony Blair and England Captain, David Beckham, have teamed up again to celebrate the 5th Anniversary of the launch of the Football Foundation, the UK's largest sports charity which has now supported over 1,300 projects worth in excess of £330m.

The Prime Minister praised the Foundation's contribution to sport:- "It seems only yesterday that we launched the Football Foundation here at Downing Street. Yet five years on the Foundation is not only a remarkable success story but has become an integral part of our sports investment policy. Last year the Government underlined its commitment to the Football Foundation by providing a new 3-year funding package alongside the Premier League and The FA. With over 1,300 projects worth over £330m already receiving support, the Foundation has every right to be proud of its achievements in such a short amount of time. There's an awful lot more to do, but I look forward to hearing of even greater achievements in the years ahead."

The Real Madrid Galactico and England Captain, David Beckham, added his support:- "In this day and age it is absolutely vital that children have access to modern, clean and safe sports facilities and that is why I strongly support the work of the Football Foundation. I wish them all the best today on their fifth anniversary and continued success in the future."

The largest funding package in the history of the grass roots game, provided by the Premier League, the Football Association, Sport England and the Government, has already made dramatic in-roads into the Foundation's goal of transforming grass roots sport provision across the country whilst supporting a vast range of community, education and social inclusion projects.

However, despite the Foundation's great start, there is still a great deal of work to do before every community has the type of facilities they deserve. The FA estimate that £2 billion worth of work needs to be done to bring the country's existing stock of grass roots facilities up to an acceptable standard.
DVLA ACCIDENT ALERT
OVER 300,000 drivers could be risking serious accidents because they have failed to update the information on their driving documents, according to figures from the DVLA. Over 1 million vehicles with safety defects are recalled and reworked by manufacturers each year, with information about the registered keeper used to trace defective vehicles. Currently 32% of vehicle registration certificates (V5C) contain inaccurate information and if owners cannot be traced and informed that their vehicles are defective it can result in serious accidents on the road.

Drivers are being urged to help reduce the risk of accidents on UK roads by checking that their vehicle registration certificate is accurate and up-to-date. Road safety initiatives such as the 'Vehicle Safety Defects' recall scheme depend on the accuracy of information provided by individuals. The scheme, supervised by the Vehicle & Operator Services Agency (VOSA), uses keeper information provided by DVLA to trace affected vehicles. Drivers are being encouraged to 'Update Your Details' and help improve road safety.

Jeffrey Sweeting, Vehicle Safety Branch Manager at VOSA said:- "It is in the public's own best interest to ensure that information held on their driving documents are accurate, so they can be notified quickly of any safety defect affecting their vehicle. Safety defects can cause fatal accidents, so the onus really is on the motorist to take responsibility for their vehicle, and make sure the information held by DVLA is up to date."

'Update Your Details' is part of an existing Government campaign to reduce death and serious injury on the road by 40% by 2010. The scheme will help ensure that vehicles on the road are safe and do not pose a risk to others. Any work carried out on recalled vehicles is free of charge. Information on how to update the driving licence and vehicle registration document can be found at www.directgov.uk/motoring or at the Post Office®.

Paul Watters, Head of Motoring Policy at the AA Motoring Trust added:- "Remembering to keep driving licence and vehicle records up to date with DVLA is something every motorist has a responsibility to do. It could safeguard you against a potentially serious defect by making sure you can be contacted if a common fault is uncovered in similar vehicles. It's in every motorist's interest."
CHIQUITO BRINGS 35 JOBS TO SOUTHPORT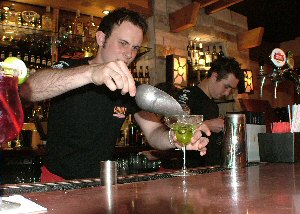 CHIQUITO, Britain's biggest Mexican Grill & Bar Company, has chosen Southport for its newest restaurant in a national roll-out programme. The 135-seater restaurant, expected to create 35 jobs, will open at Ocean Plaza Leisure on Monday 1 August. It will bring the number of Chiquito restaurants across the North West to 4 in a nationwide network of 30.

Situated close to Frankie and Benny's, the new restaurant will share the complex with a 7-screen Vue Cinema, Premier Bowl (tenpin bowling), a JJB Health & Fitness Centre and various retail and leisure outlets.
Angelo Gabrilatsou, Chiquito operations director said:- "Southport is a vibrant and exciting urban centre and we are delighted to have found the ideal location here at Ocean Plaza."

All Chiquito restaurants were recently rebranded to transform their interior and décor and a new menu was introduced across the board to extend the choice of cuisine. The Southport restaurant will epitomize this new look.

Chiquito has genuine Mexican interiors and lively Mexican and Latin American music. Open from noon 'til late, the restaurant's cocktail bar provides an exciting venue for fun with friends or a relaxing drink. The menu offers traditional Mexican and Tex Mex dishes, from nachos, chilli poppers, burritos and sizzling fajitas, to wraps, big-eat burgers, sandwiches, salads and steaks from the grill.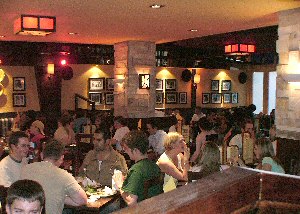 SUMMER MADNESS!
KIDS driving you crazy? Now parents have the chance to give their children 2 days of festival fun...absolutely FREE! 2 days of holiday happiness are just a week away as Liverpool's Children's Festival puts the finishing touches to its packed programme of events. Taking place on Wednesday 3 August and Thursday 4 August at St George's Hall, last minute additions to the event include young people getting the chance to sing with acclaimed vocal group Sense of Sound, play international table football against their mates and take part in It's A Knockout in the gardens outside.

Young organisers have formed the Liverpool Young Culture Action Group and have been working with the Greenhouse Project, based in Toxteth, to make their ideas reality. Paul Riley, 15, from Dovecot is one of the members of the newly-formed committee. Paul said:- "We just decided what we wanted and the Greenhouse are helping us to make it happen. Our committee knows what young people want, because we are young and then we've added a little bit of everything into the festival."

Supported by the Liverpool Culture Company's Creative Communities initiative, members of the Liverpool Young Culture Action Group, aged 8-16 years old, has decided they want workshops in everything from DJ-ing, drumming and circus skills to textile design, comedy and digital technology, expected to involve 3,000 people.

Executive member for Culture, Cllr Warren Bradley said:- "This is a great opportunity to give young people a voice and to be able to do what they want to, not be told by grown ups what is fun for them to do in their holidays."