CULTURE CITY SEEKS CHINA BOOST
MILLIONS of tourists from China are being targeted by Liverpool as it seeks to capitalise on the UK's new status as a must-see tourist destination. Next week Liverpool will host the first official tourism delegation from China to the UK, with preparations for it's European Capital of Culture years at the top of the agenda

The Chinese government have granted the UK with Accredited Destination Status, which means it will be easier for its people to gain visas to travel to the UK. Liverpool will use its international role in 2008 to woo delegates from its Chinese twin city Shanghai, who made the groundbreaking visit to the city on, July 27 and July 28 2005.

In what could transform the city's £600m a year tourism economy, Liverpool's tourism industry and preparations for Capital of Culture in 2008, topped the agenda for the 40-strong group of influential China-based tour operators, journalists and officials such as Su Guangjian, Director of Shanghai Tourism.

Liverpool's long established links with China, and Shanghai in particular, as well as proposals for a major new exhibition on China's Forbidden City at World Museum Liverpool, in partnership with the Imperial Palace Museum, Beijing in 2008, focused the 2-day visit to Merseyside.

As part of their visit to the city they where given a tour of attractions such as Liverpool Football Club and cultural jewels such as the newly opened World Museum Liverpool and hear about new developments like the £15m Cruise Liner facility.

Liverpool is in a strong position to capitalise on potential millions of tourists, thanks to its sister city links, the standing of its football clubs, The Beatles, the fact its home to Europe's oldest Chinese community and the regeneration of the city as it works up to 2008.

Council leader Mike Storey said:- "The UK's new destination status for China is an amazing opportunity for Liverpool. Being European Capital of Culture in 2008 is a huge advantage and greatly adds to our appeal and special relationship with China and its people. The fact that the city is undergoing a £3bn renaissance and preparing to welcome millions of visitors in 2008 is a great platform to impress this hugely influential delegation."

Martin King, Director of Tourism at The Mersey Partnership added:- "This is an important visit. Chinese tour operators serve a domestic market that offers huge potential to Liverpool and Merseyside. The fact hat Liverpool and Shanghai are already twinned, and that Liverpool has such strong and well-established historic links with China, means we are in a strong position to promote our City Region as an attractive and exciting tourist destination for visitors from China."

Kris Donaldson, Marketing Director of the Liverpool Culture Company said:- "The opening of the Chinese tourism market to the UK is perfect timing for Liverpool. The city has fantastic links on so many levels and has a huge international profile over there - probably only second to London. We will show the delegation how much of a great time we can offer Chinese tourists be it from a heritage point of view to pure entertainment and they don't have to wait until 2008 to experience it."

Professor Drummond Bone, Chairman of the Liverpool Culture Company said:- "Liverpool's links with China are very strong and constantly developing be it through sport exchanges with Shanghai or business links on the back of the Clipper Race. The Chinese tourism market will be one of the fastest growing of this century and the city has a fantastic chance to catch a head start on the rest of the UK and present itself as a major destination."
.Fantastical Tales at Formby Open Air Theatre by Mad Dogs and Englishmen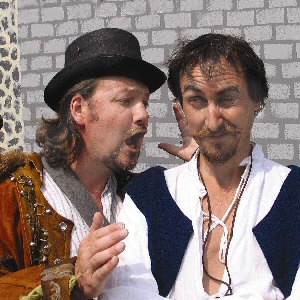 THE National Trust at Formby are offering a summer boredom buster with a difference on Wednesday 3 and Thursday 4 August. The normally serene setting of the Squirrel Reserve will be host to a special dramatic production by the Mad Dogs and Englishmen Theatre Company. Fantastical Tales draws on folklore and myth from the coast of East Anglia to conjure some intriguing and fearful tales of Mermen, castles, monsters and ogres along with a different adaptation of the old favourite, 'The Emperor's New Clothes'.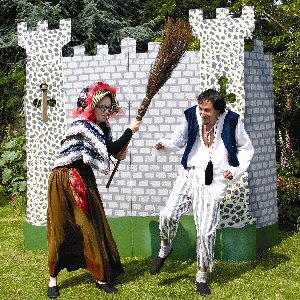 The tales are told with music and song and will bring a bit of a sparkle to your imagination be you a child or just a child at heart.
Performances will be at 2pm and 4pm and all tickets are £3.50. The performances will be in the open air so you may need to bring either your shade hats and sun block, or your waterproofs - the show must go on!

The National Trust is able to offer some assistance with the cost of travel to the event, for a limited number of groups who book in advance. For further details and to obtain tickets you can telephone the National Trust, Formby on:- 01704 878 591. A box office will be open on site, from 10am on each of the days of the performance, if there are any tickets left.