Are you the next superstar DJ or Producer???
FREE music workshops and the chance to win a 3 month music production scholarship thanks to Orange and Point Blank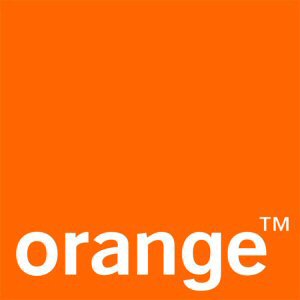 London, 2 August 2005, Fancy yourself as the next superstar DJ or hot-shot producer to rival Kanye West? If so, and you are aged between 16 to 21, Orange has just the thing for you, a two day DJ skills and music production workshop brought to you in association with Point Blank.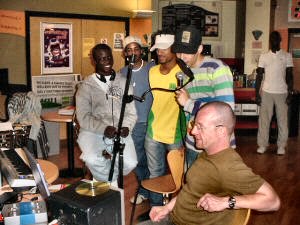 Throughout August and September, Orange and award winning music agency Point Blank will be touching down in London, Liverpool, Manchester and Glasgow with two day workshops for 16 to 21 year olds. Forty selected applicants will take part in audio mixing, recording, sampling and editing workshops, as well as the latest in mobile remixing, using the Fireplayer mobile mixing desk on Orange phones - ideal for die hard music devotees who want to mix on the move!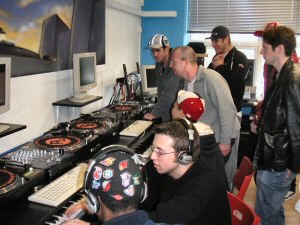 Using professional studio equipment, candidates will be tutored by music producers who have worked with the likes of Craig David, Pink, Massive Attack and Lemar, to name but a few! But its not only the tutors who have impressive credentials, past students have gone on to great things within the industry. Kiss 100's drivetime DJ, Robin Banks, is a former Point Blank student not to mention a catalogue of breakthrough DJs, producers and MCs making strides in the industry.

Former student and current Point Blank assistant, Reiss Nicholas comments:- "Point Blank gave me the opportunity to master my music production skills on a superb course working with experienced producers. On top of that, Point Blank then employed me as an assistant tutor to actually go back into my community and help others realise their talents."

Workshop candidates who, like Reiss, can't get enough of Point Blank after the two days, will be pleased to hear that Orange are also awarding the best performing student with a three month Point Blank music production scholarship, to advance their skills to the next level. Worth £1,500, the programme will allow the winning candidate to write, produce and record tracks in any style - from urban beats through to guitar band rock.

Aspiring DJ's and producers intent on making it big can apply online and find further information by visiting www.pointblanklondon.com/orange. You must be aged 16 to 21, with real enthusiasm for music. Just think…this could be your passport to renowned DJ sets at the world's most famous parties, or your name on the credits of the next smash hit album!
Rewards for recycling
HOUSEHOLDERS are being encouraged to get into the recycling habit with the launch of a new campaign called 'Trees for the UK/Trees for Africa'. The campaign will give the borough one native tree for every tonne of aluminium cans and foil recycled, and at the same time help grow trees in a sustainable forest project in West Africa. The aim is to encourage householders to get into the recycling habit, and everybody is being asked to get behind the scheme.

By recycling aluminium through local bring sites residents will really be taking environmental action. Recycling aluminium uses only 5% of the energy needed to make it from the raw material, and with recycled cans often back on the shelf just 6 weeks later, the energy savings quickly grow.
Residents can take their cans to local bring sites or to the Recycling and Household Waste Centres located at Gatewarth, Woolston and Stockton Heath.
Bring sites are located throughout the borough at supermarkets and car parks and have facilities to recycle cans and a range of other materials such as glass, paper, textiles, plastics and shoes.

Cllr John Joyce, Leader of the Council, said:- "This is a great campaign to encourage residents to get into the recycling habit. This is just one of many initiatives taking place across the borough so there really is no excuse not to get involved. Recycling is vital if we are to protect the environment in which we live and reduce the amount of waste going into landfill and if everyone does there bit then we can achieve our goals."

The Trees for the UK/Trees for Africa campaign, which is sponsored by not-for-profit organisation Aluminium Packaging Recycling Organisation (Alupro), has been developed from Alupro's 2003/4 'recycle for trees' promotion, which led to 35,000 trees being planted across the UK this winter.

Trees for planting locally will be selected from a list of native species such as English Oak, Scots Pine, Silver Birch and Rowan. Trees for Africa will be grown from seed in the nurseries of the Gabio Forest project in Burkina Faso, and have been chosen for their food and medicinal uses. Mango, Cashew and Baobab trees also encourage the production of honey, which is sold to provide income for the 5 village communities involved in the project
SMALL FIRMS BENEFIT FROM IDENTITY SWITCH
HSBC Bank has found that a third of Britain's four million small businesses have changed their legal structure since they were formed, to take advantage of reduced financial risk and lower tax rates for limited companies. But because the 2004 Budget made becoming a limited company less attractive, HSBC says small firms should review their legal status and seek specialist help to ensure they are still best placed for future growth.

An HSBC-sponsored survey of 7,000 UK small businesses revealed that of the companies that changed their legal status, 79% switched from sole trader or partnership to limited company status. Reducing financial risk was far and away the most important reason for changing, rated highest priority for 34.5% of firms.
However 19.8% said that they changed following professional advice and 11.2% were looking to benefit from a lower tax rate.

One of the financial benefits of becoming a limited company in recent years was a tax loophole enabling small companies to pay out their profits as dividends with a zero effective tax rate for both companies and their shareholders. But this was removed from 1 April 2004, when the Chancellor introduced rules that meant a minimum of 19% corporation tax would be charged when dividends were paid to non-corporate shareholders. Other reasons business owners cited for changing legal identity ranged from simplicity (7.6%), flexibility (5.1%), expanding their business (4.1%), to reducing their administration burden (2.2%) and raising capital (1.9%).

"Setting up a company gives your business protection, rights and tax advantages, but along with the advantages come extra duties, such as filing formal accounts for public inspection. We know that many sole traders and partnerships incorporated to take advantage of the zero per cent corporation tax rate introduced in 1992. However the decision to tax the distributed profits of incorporated companies at 19% in the 2004 Budget have reduced the appeal of incorporation. Small businesses should seek professional advice to ensure that their current choice of legal status is best for their needs." says Simon Wainwright, HSBC's head of small businesses.

HSBC offers a guide called 'Starting a business', which covers the advantages and disadvantages of legal identity.
For a copy and more information on specialised finance such as franchise agreements, visit:- www.hsbc.co.uk/business.