Big names to play Pop at Philharmonic Hall in Liverpool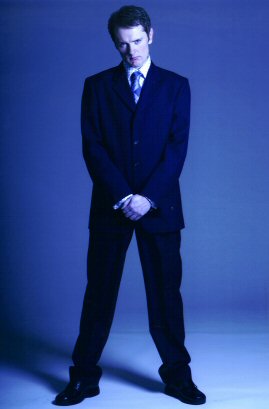 THE concert is on Saturday 10 September at the Philharmonic Hall in Liverpool. It has been organised by myself:- Hayley (Red Sun (Entertainment)Ltd www.redsuninternational.com and Paul Brooks and Lesley Kirby from Paul Brooks Music. proceeds going to The Christopher Hardman Osteosarcoma
research Fund www.chorf.co.uk The father of Christopher Hardman who died is called Patrick Hardman who has set up the charity. Full details of the charity are on the charity website.

We have the following who have offered their services for free to help us raise money for the cancer charity:-

JODIE MARSH - host
NEIL (RAZOR) RUDDOCK - host
THE OPERA BABES
THE CELTIC TENORS
MYLEENE KLASS
NEVILLE SKELLY
PAULINE DANIELS
GARY MURPHY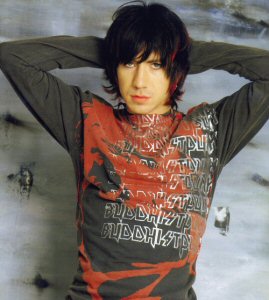 X FACTORS TABBY - I have done a meet Tabby competition if people register their seat numbers and ticket reference number and I will pick one out of a hat and they can have their pic taken with Tabby
JAKI GRAHAM
GWEN DICKEY
MICHELLE GAYLE
ELEVATION - THE u2 EXPERIENCE
POP IDOLS CHRIS HIDE
JORDAN MARSH
EMMA JONES
INIGO BYRNE
ADRIAN DICKSON
JILL PENNY - Victoria Beckham Look a Like
& not forgetting that:-
THE ROYAL PHILHARMONIC ORCHESTRA WILL BE CONDUCTED BY WORLD FAMOUS MR. PAUL BROOKS!
Green fingered group gets ready for summer garden success
TO mark the 60th anniversary of the end of World War II, The Royal British Legion is running a campaign called 'The Nation's Biggest Thank You' to give people across the country the opportunity to celebrate, remember and say Thank You to all those men and women who fought for the nation's freedom 60 years ago.

To raise awareness of the importance of this anniversary and to remember those who fought on in the Far East until Victory over Japan (VJ) Day on 15 August 1945, the Legion has organised a host of commemorative events across Yorkshire to mark the day.

Mrs Fitzgerald, of the Wirral, Merseyside has a photograph of a VJ party at Norris Green in Liverpool that her younger brother and sister attended. She has very clear memories of the end of the war and the parties she attended.

Mr G Pierce MBE, from The Royal British Legion in Merseyside says:- "In 1945, the 15th of August (Victory over Japan Day) was the day on which World War II finally came to an end. The 'forgotten army' were still fighting or living as POWs in the Far East whilst the allies were celebrating Victory in Europe. Over 90,000 British soldiers either lost their lives or were injured in the war against Japan; sixty years on this is the last big occasion to pay our respects and express our gratitude to every member of our local community who took part in Britain's heroic war effort, especially to those who fought right to the bitter end."

The Legion has received overwhelming support from the general public in response to its 'Victory Thanks' campaign so far. A staggering 115,000 messages of Thanks to WWII veterans have been returned to date. Each of these individual messages, written on the back of Victory Thanks bunting flag, were made up into lengths of bunting and displayed in London's Trafalgar Square for the commemorations held on July 10th. Messages of Thanks can still be returned up until 15th August (Victory over Japan Day), the day the war finally came to an end. They will then be made into a commemorative book to serve as a lasting record of Thanks from a grateful nation for years to come.

Apart from the huge number of Thanks messages received, the Legion has distributed over 12,000 party packs (1,300 to schools) and more than 1.2 million Victory Thanks lapel badges. To date the campaign has raised over £2.8 million which will directly benefit veterans of all ages.

If you still wish to take part in the Legion's 'Nation's Biggest Thank You' call 0845 845 1945 or visit www.victorythanks.org.uk.

The money raised from the campaign will help The Royal British Legion to continue providing financial, social and emotional support to veterans of all conflicts and their dependants. Currently, nearly 11 million people are eligible for our support and we receive more than 300,000 calls for help every year. If you are an ex-service person in need of assistance please contact the Legion's Merseyside office on 01925 244719.
Job Advert:- Southport Sandwitch Bar
SHAMROCK'S sandwich Bar in Southport requires from September 2005 a part time staff member to work in the sandwich and coffee bar. Call 01704 501 769 for more information and for application forms.