Students need a degree of tax awareness
STUDENTS who take the decision to work during the summer holidays may also benefit from a degree of tax awareness says ACCA (the Association of Chartered Certified Accountants). Whilst it is most likely that students will undertake part-time work in bars and restaurants they should be protected from abjectly low pay thanks to the Government's minimum wage. This will currently legally entitle them to earn £4.10 per hour if they are aged between 18 and 21 and £4.85 if they are aged 22 and over. Students between the age of 16 and 17 are also entitled to a minimum wage of £3.00 per hour.

Chas Roy-Chowdhury, Head of Taxation at ACCA, said:- "If a student decides to undertake any form of work during the summer they should be equally aware of their tax and national insurance liabilities. Like every other employee, they will only be subject to tax if they earn more than their personal allowance of £4,895 in this tax year (6 April 2004 to 5 April 2005), which is very unlikely if the job is only for a couple of months. Similarly, National Insurance contributions only need to be made if more than £94 per week is earned - any income above this and they will be liable to pay 11% of it to the Treasury."

Whilst this might sound like child's play, ACCA warns that unless students inform the Inland Revenue that they are indeed a student they will be taxed at an emergency rate of 22% until the Revenue receives notification to the contrary. If you unsure as to which tax rate you are on - BRM1 on a payslip would indicate that your tax status is stuck in emergency mode.

Chas Roy-Chowdhury added:- "Students should make sure that their employer submits a completed 'P38(S)' tax form. To claim back any over paid tax, we advise them to complete a 'P46' form as soon as possible and assuming that they have no other form of income, the taxman will then make the necessary adjustments and hopefully include a refund in their next payslip."

Students should be aware that if they continue to work once the holiday period is over, they will no longer come under the P38(S) form and will have to fill out at P45 instead.
Charitable Trio Score with Kwik Football Stadium Tour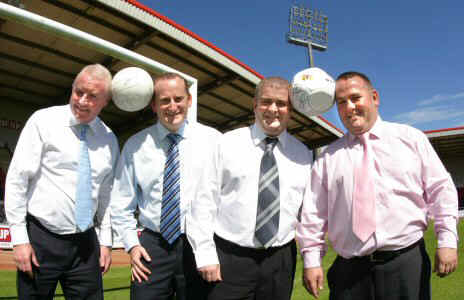 THREE football fans from Kwik-Fit Financial Services aim to raise £30k for a local charity by making the first–ever whistle-stop tour of every professional football stadium in the UK in a record 80 hours! Ian Fraser, Bert Main and Steve Elliott from Kwik-Fit Financial Services are to join ex-Hibernian, Aberdeen and Motherwell player, Steve Cowan from Legal & General Insurance in donning their favourite football shirts to travel around the UK's 136 football grounds.
The team aims to clock up a whopping 3,500 miles in a record 80 hours in a bid to raise £30k for Mavisbank School – stopping for only 6 hours sleep!
The football stadium tour will leave from the home of Albion Rovers, Cliftonhill Stadium, on Thursday 18 August, travel the length and breadth of the country and finish at Airdrie United's ground, the Shyberry Excelsior Stadium on Sunday 21 August at 10.30pm. The team will aim to reach Liverpool stadium by 12:19 on Sunday 21 and would like to meet as many Liverpool supporters on the day.
The 4some aims to raise funds via various charity fundraiser events including a football quiz auction night. Meanwhile, Kwik–Fit Financial Services, the insurance intermediary which has a call centre in Uddingston, has also committed a day of fundraising to the cause by agreeing to host a football fun day allowing employees to wear football tops to work for only the 2nd time ever, and participate in quick quizzes, beat the goalie and goal sweep events.
Ian Fraser, organiser of the tour said:- "We believe that our tour around 136 football stadiums in the UK, including the new Wembley Stadium, in just 80 hours has never been done before, so we are very excited to be setting a new record. The aim of the tour is to raise £30,000 to purchase a minibus for Mavisbank School in Airdrie (Scotland). The school caters for children and teenagers who have multiple disabilities and is well known for its expertise in dealing with children who are blind or have an identified visual impairment. We are looking for as much support as possible. It would great if fans could offer support by helping to raise some money on their clubs behalf for Mavisbank School. Alternatively, we would appreciate support via fans sending on club items, which would help raise funds at our auction night. Absolutely any support at all would be appreciated. We would also love to see as many of the clubs supporters at Liverpool stadium, so if anyone would like to come to meet us and support the tour we would be delighted to see them."
If you would like to speak to Ian Fraser about how you could help or would like to find out more about the Football Stadium Tour log onto the website: www.stadiumtour.co.uk for contact information and tour details.
Information on how to donate to the Mavisbank School Fund is also available on the website.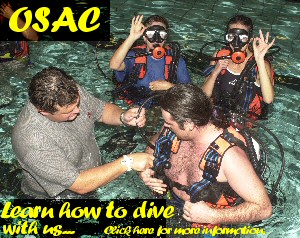 Prince's Trust Recruiting
THE Prince's Trust team programme has just finished another successful 12 week run with 10 young people completing the programme and gaining various qualifications. Throughout the 12 weeks, which began on 16 May, the team has accomplished

o A 5- day team building residential at the Lakeside YMCA in Windermere, which included raft building; high and low ropes courses; orienteering; and problem solving activities

o A 4- day first aid course, run by the Fire Service which enables participants to obtain a nationally recognized First Aid certificate valid for 3 years

o A 3- week community project @ Alchemy - a local community centre located in Mornington Road Southport

o 2 - week work placements
o a week of future focused workshops, such as job searches; interview techniques; and CV's

o A 2 - week Team Challenge, which involves raising funds to treat various local community groups to day trips. This team took a group of elderly people to the Albert Dock and then for a pub lunch and a group of children to Liverpool FC and then to Mc Donalds for lunch

o A final presentation which was held at the Southport Arts Centre and featured various guest speakers culminating in the Mayor of Sefton presenting the team with their certificates.

As you can see a very full and exciting programme for young people aged 16 to 25 years who is unemployed and looking for a challenge. And we are about to do it all again. If you are looking to join or know of anyone who this programme will benefit, please come to the information day being held at the Fire Station in Southport on 7 September, prior to the programme beginning on 12 September.

Further information and application forms are available from The Prince's Trust Office @ Southport Fire Station, Manchester Road; Connexions on Hoghton Street, Southport and from the Job Centre on Eastbank Street, Southport..

If you are interested please contact:- Team Room 01704 516410 or 07967371697
SOUTHPORT AIR SHOW IS SHOWCASE FOR RESERVE FORCES
SaBRE, The organisation tasked by the Ministry of Defence with the job of providing support for Britain's Reservists their employers will be present at the Southport Air Show this weekend. They will be part of a major display of units of the Reserve Forces, supported by the Regular Services and Cadet Forces, who will be providing an exciting programme of arena displays and static presentations which are open to visitors to the show, one of the most popular events in the region.

Ian Rankine, the Regional Campaign Director, is encouraging all employers to pop in and have a chat. He said:- "Members of the Volunteer Reserve Forces, which includes the Royal Navy Reserve, The Royal Marines Reserve, The Territorial Army and the Royal Auxiliary Air Force, need the support of their employers to allow them to undertake this very worthwhile part-time career. It isn't all one way. In return the employer gets many benefits. Training in the Reserve Forces includes management and supervisory skills, team work, leadership, self-reliance and often trade skills too."

Ian Rankine is quick to point out that these skills are all readily transferable to the workplace. He continued:- "Whether you employ Reservists or not, please call in and find out what the benefits are of having Reservists on your workforce. We will also answer any questions in relation to Employer Support for Reservists."

Visitors should take their business cards with them. Each day of the show there will a draw for a bottle of Champagne for visitors to the SaBRE stand, with a special draw for 2 tickets to a major military event.
LIVERPOOL GIRL GAMERs ARE TAKING ON THE BOYS!
VIDEO gaming used to be boys' territory. Not anymore. The male games-playing community of Liverpool are about to be kicked into the 21st century courtesy of some serious girl power. On the 23 July, Gamestation, the video games store in Lord Street is playing host to the PMS Clan: the first and largest all-female, video games-playing community for PS2 and Xbox. From 1pm members of the all-girl clan will be in-store to show the boys exactly how to play video games and take on anyone who thinks they're good enough.

The PMS girls formed in 2004 from groups of online female video games players tired by the lack of respect girls were getting in the male dominated arena of online gaming. The UK arm of the PMS Clan is currently home to 40 of the best female games players in the country, ready to take on all comers at their gaming speciality, XBOX and PS2.

In association with Joystick Junkies, the top video game fashion brand and sponsors of the PMS Clan, Gamestation has invited the girls to 13 of their stores across the country over the summer. With the emphasis squarely on setting the record straight about girl gamers, the PMS clan will be on hand to chat to girls and boys about getting into gaming and what it means to be a PMS Clan member. The boys better watch out!

"It's going to be fab having the PMS Clan down at the store. Gamestation has always been the place for real gamers and these girls have an awesome reputation amongst the online gaming community for being the best. It's going to be funny watching some of the boys crash and burn" David Griffiths, Gamestation Store Manager Liverpool

"We're looking forward to taking on the boys in Glasgow. It's about time everybody realised that girls aren't just as good as the boys, we're better." Mel Osborne, PMS Clan Member

Internationally, British women play less than games dedicated countries like USA, Korea and Japan, with only 27% of the UK gaming community being female. It is hoped that the PMS clan's national tour of Gamestation stores will encourage more females to take up video gaming.

For more information on the PMS Clan's visit to the Liverpool store or female video games players statistics, visit:- www.joystickjunkies.com