Birds from the dock to the bay
AREN'T birds brilliant! cruises aboard a Mersey Ferry. Ever wondered what life there actually is on the ocean wave? Then climb on board an RSPB Aren't birds brilliant! Wildlife Cruise into Liverpool Bay to find out. The cruises offer the chance to see the fascinating seabirds and other marine life that make the bay their watery home and promise to be a wonderful experience for everyone from families to seasoned birdwatchers. They head out into Liverpool Bay on Thursdays 18 August, 1 and 15 September.

For the 3rd year running, the RSPB, National Museums Liverpool and Mersey Ferries have joined up to organise 3 Aren't birds brilliant! cruises especially for wildlife enthusiasts. Experts will be on hand to answer questions and point out what is to be seen. Passengers can also explore the Liverpool Museum's Natural History Centre on board to learn more about the local marine life.

Aren't birds brilliant! project officer Kirsten Whittaker said:- "The cruises give people the chance to see something really out of the ordinary - mysterious seabirds rarely glimpsed from the shore. It's a day out that the whole family can enjoy."

Last year's Aren't birds brilliant! cruises were a great success, with over 600 passengers getting a closer look at bay, which is nationally important for its sea life. A frequent comment from passengers was:- "I had no idea so many wonderful birds lived so close to the centre of Liverpool."

The cruise will pick up passengers from Pier Head, Liverpool, Seacombe and Woodside and the trip will last about three hours. Tickets cost £10 for adults, £5 for children or £25 for families. For more details, or to book, contact Mersey Ferries on 0151 330 1444 or visit www.merseyferries.co.uk.
Pictures mean Prizes for North West Kids with New Drawing Competition
A national competition is asking kids to draw or paint their favourite summer day of 2005, with some great prizes up for grabs… 11 August 2005, Children aged 16 and under from across the UK are being invited to take part in a national drawing and painting competition to find the best pictures of Summer 2005. Part of the carrentals.co.uk Family Active campaign, the competition is split into two age groups - 10 and under, and 11 to 16 year olds, with some great prizes up for grabs, including family entrance tickets to theme parks, MP3 players and CDs. To take part children are being asked to send in a drawing or painting of their favourite summer day in 2005 - anything from a day at the local park, to a day on a Mediterranean beach - whichever day they enjoyed most over the summer holidays. Andrew Stevens, managing director of carrentals.co.uk, said:- "Kids have got plenty of spare time on their hands during the summer holidays and our Family Active campaign is designed to help keep them occupied and make the most of the holidays. The drawing competition is a great way to keep kids entertained and gives them a chance to brush up on their artistic skills!"

For the chance to win send your favourite summer day picture, along with your name, address and contact number to:- Family Active Drawing Competition; PO BOX 472; MACCLESFIELD; SK10 9AD

The carrentals.co.uk Family Active campaign is designed to encourage families to get out and about over the summer holidays, with the website offering tips and ideas for entertainment and travel over the coming months. Also available are special offers at attractions around the country, free map downloads of 56 walks across the UK and free audio book downloads with Audible.co.uk.
STEAM ON IN TO THIS YEARS RAILWAY SHOW!!!!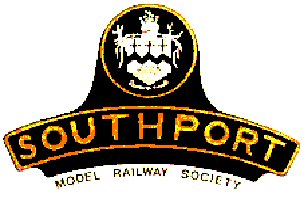 ON the 24 September and 25 September 2005, Southport Model Railway Sociaty will holds it's 32nd consecutive Annual Exhibition. Tony Kuivala, Honorary Exhibition Manager said that:- "We will be presenting Layouts from Cumbria, West Yorkshire, East and North Midlands. Our Traders range from Kidderminster to Cleveland with Societies and Stands both local and national. We are grateful to the support of our fellow enthusiasts for their willingness to travel long distances and share the results of their skills for your enjoyment. More Societies are with us for first time as we strive to provide something of interest for every visitor. We aspire to stimulate educate and inspire.

For 2005 our overall theme is "The year of the large layout". The star attraction will be WHITNELL JUNCTION operating live steam in Gauge1 supported with two O Gauge layouts. We also have a South African layout MAGERSFONTEIN making it's first local appearance. 20 layouts will be on show covering gauge from N upwards including a number based on North American practices. Weather permitting our friends at Southport Model Engineers will be giving steam train rides outside as well as presenting superb model displays inside. Last year's new development of Photographic Exhibition presented by Lancashire Monochrome continues with "Islands off our Coast".

Our Traders supply full range of model railway equipment, locomotives, rolling stock and track. Many of our 20 plus Societies bring along visual displays. The content is very high quality. We also look fowared to the Civic Visit from The Worshipful the Mayor and Mayoress of Sefton who will be with us during one of the afternoons.

Our Café will have a large stock of snacks and refreshments and is open throughout each day. The significant scope and size of our Exhibition does not bear comparison with our very modest number of Members.
We like to think that what we lack in quantity we make up for in quality.
Our Website at:- southportmodelrailway.org.uk gives examples including views of Club House at 57A Portland Street (which is Grade2 listed) and our weekly activities. We welcome visitors on our Tuesday and Friday Club nights from 7.30pm, but please ring 01704 546351 in advance, so we can be prepared to welcome you.

Our Exhibition runs from 1000 to 1730 on Saturday 24 September and from 1000 to 1700 on Sunday 25 September at Meols Cop High School on Meols Cop Road.
Admission is £4.00 for Adults and £3.00 concessions with Family tickets available."