Plumbase Opens new St Helens Branch
Photograph by Patrick Trollope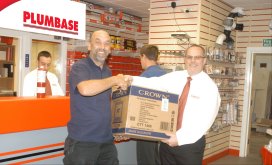 CUSTOMERS were already queuing at 7am on Monday morning for the opening of the new St Helens branch of Plumbase.

"We had put a lot of preparation in before we opened, and went round visiting potential customers," says Manager Chris Hennessey. "We did expect all the opening offers to draw people in, but on the day we were surprised to see how many people came along, and the number of sales we made."

Manager Chris, who is local to St Helens, has been in the business for 31 years, and was previously the manager of a competing company in Liverpool. "We saw some old friends and some new faces, which was a good mix. The main thing is that we attract local customers."

The first new customer on Monday morning was rewarded for his early start with a prize of a television/video combo, and the next ten were given colour televisions. Everyone who turned up was treated to tea and bacon sandwiches.

Although there are several other plumbers merchants in the area, Chris believes that Plumbase will stand out from the crowd. "We're self-service and 90% of our stock lines are on display, including large items such as boilers and radiators. This is very unusual in the plumbers' merchant business, and it means that customers can see the different products and brands available and browse at their leisure. We have had a really positive reaction to this from the customers so far, as it gives them a better choice. We're having to be competitive with our prices, but our main advantages are the levels of stock that we can keep and our experienced staff."

Chris is confident that the branch will be a great success. "It's been a good start, and there's no reason why St Helens can't be one of the best branches in the Northwest."

Plumbase is one of the UK's leading quality suppliers of plumbing and heating materials to both trade and retail customers. Plumbase is a wholly owned subsidiary of Grafton Group plc. Plumbase trades under the brand names of Plumbase, Plumbline, Time & Temperature and Reflections.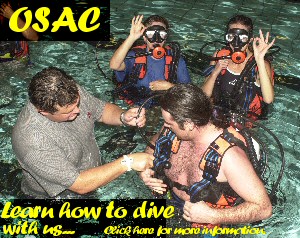 Reader Competition... Tasty Allergy Friendly Foods!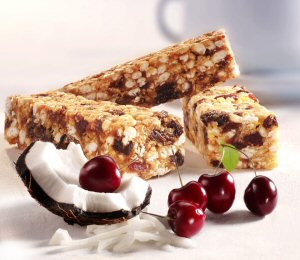 TO celebrate the extension of its range of tasty allergy friendly foods, OK foods has teamed up with the Southport & Mersey Reporter to offer you the opportunity to win a fantastic prize.

Up for grabs are 5 hampers overflowing with OK Food's gluten free, wheat free and dairy free products, including moist sponge puddings with smooth chocolate and tangy lemon sauces, low fat slices, fruit cakes and various other cakes and tantalising treats.
Competition question... "Where and on what date will OK Foods be giving away free samples of its new range?" Please email you answers to us by 12 noon on 1 September 2005 with your full address, phone number and your full (real) name. We will then pass the winners on to Fuelrefuel and they will contact them direct. Good Luck! Our email address is:- news24@southportreporter.com

Delicious as conventional products and produced in a dedicated gluten-free bakery to excellent standards, the new ranges can be enjoyed by all the family not just those on a specialist diet:-

v Ok Foods Sponge Puddings
These light, moist sponge puddings are covered with a range of delicious toppings including golden syrup, smooth chocolate and tangy lemon sauces.

v Ok Foods Low Fat Fingers
For those looking for that guilt free, low fat, allergy friendly indulgence - treat yourself to the tropical taste of Ok Cherry & Coconut or the seriously scrumptious fruity Ok Cranberry & Raisin low fat fingers.

v Ok Foods Ginger Cake & Fruit Cake Slices
Equally tasty and scrumptious are the delectable Ginger Cake Slices, a dark spicy ginger cake and the Fruit Cake Slices, a rich, moist cake slice packed with sultanas, raisins, and apricots - perfect served with a steaming cup of tea!

v Ok Foods Fruit Fingers
The existing Apricot & Cinnamon or Wild Blueberry crunchy corn and syrup fruit fingers are also full of juicy flavour and individually wrapped - perfect for packed lunches and picnics.

v Ok Foods Cakes
Never one to compromise on the quality of ingredients, Ok Foods existing range of cakes are just as good and tasty as conventional products. Consisting of indulgent Chocolate & Hazelnut and fruity Apricot & Almond cake you wouldn't believe they are wheat, gluten and dairy-free.

You can also try the new range at the Huyton ASDA on 27 August where the OK Foods team will be distributing free samples, from selected products in the new line.