Danger Danger, Tyres!!!
RAISING the awareness of the dangers of driving on worn or defective tyres will be the focus of a high profile road safety campaign aimed at motorists on the roads of the North West of England next month. The 4 principle police forces in the North West - Cheshire, Greater Manchester, Lancashire and Merseyside - will combine with the Tyre Industry Council - Britain's foremost tyre safety organisation - to mount a hard hitting campaign detailing the increased risk of having an accident, particularly in the wet, if a vehicle has worn tyres. Recent research by the AA Motoring Trust indicates that worn tyres contribute to 1 in 10 accidents in wet conditions.

Part of the campaign will involve roadside tyre checks in the North West area with the police and experts from the Tyre Industry Council checking for illegal tyres. Motorists found to have a tyre that falls below the 1.6mm minimum tread depth could face a £2,500 fine and three penalty points.

In a similar series of checks last year the number of defective tyres in the north west of England was some 12%, roughly the national average. However, the numbers of tyres on cars and vans with a tyre tread depth between 2mm and 1.6mm was over 14%.

As part of the tyre safety campaign, motorists in and around Manchester will be offered a range of safety checks for their vehicles at a special event to be staged at The Trafford Centre on 16 - 17 September. Over the 2 days, motorists will be able to take advantage of free tyre checks and gain tyre safety advice.

The Trafford Centre event will also provide the opportunity for visitors to experience a range of free demonstrations with Michelin and Bosch displaying their F1 and ESP simulators respectively. The police and local road safety bodies will be present with displays over the two days and the Fire Brigade will be performing a simulated 'extraction' of a driver from a crashed vehicle.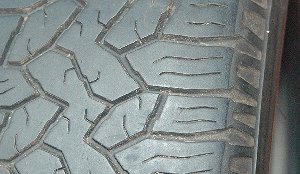 The photograph above clearly shows a tyre that has over 1.6mm, but look close and you will see it will have to be replaced soon as it is starting to where out on the edges. Always check your tyres as they when the start to go they go fast. The one below you can see tread has depleted below 1.6mm minimum tread and now that tyre is illegal and came off a car whose drive did not spot it had warn down, until she got a flat.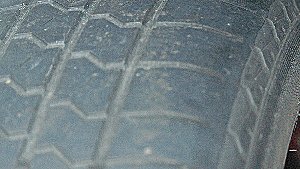 Reader Competition... Tasty Allergy Friendly Foods!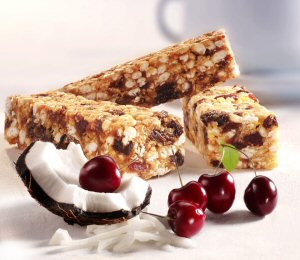 JUST to celebrate the extension of its range of tasty allergy friendly foods, OK foods has teamed up with the Southport & Mersey Reporter to offer you the opportunity to win a fantastic prize.

OK it is now week 2. Still up for grabs are 5 hampers overflowing with OK Food's gluten free, wheat free and dairy free products, including moist sponge puddings with smooth chocolate and tangy lemon sauces, low fat slices, fruit cakes and various other cakes and tantalising treats.
Competition question... "Where and on what date did OK Foods be giving away free samples of its new range?" Please email you answers to us by 12 noon on 1 September 2005 with your full address, phone number and your full (real) name. We will then pass the winners on to Fuelrefuel and they will contact them direct. Good Luck! Our email address is:- news24@southportreporter.com

Delicious as conventional products and produced in a dedicated gluten-free bakery to excellent standards, the new ranges can be enjoyed by all the family not just those on a specialist diet:-

v Ok Foods Sponge Puddings
These light, moist sponge puddings are covered with a range of delicious toppings including golden syrup, smooth chocolate and tangy lemon sauces.

v Ok Foods Low Fat Fingers
For those looking for that guilt free, low fat, allergy friendly indulgence - treat yourself to the tropical taste of Ok Cherry & Coconut or the seriously scrumptious fruity Ok Cranberry & Raisin low fat fingers.

v Ok Foods Ginger Cake & Fruit Cake Slices
Equally tasty and scrumptious are the delectable Ginger Cake Slices, a dark spicy ginger cake and the Fruit Cake Slices, a rich, moist cake slice packed with sultanas, raisins, and apricots - perfect served with a steaming cup of tea!

v Ok Foods Fruit Fingers
The existing Apricot & Cinnamon or Wild Blueberry crunchy corn and syrup fruit fingers are also full of juicy flavour and individually wrapped - perfect for packed lunches and picnics.

v Ok Foods Cakes
Never one to compromise on the quality of ingredients, Ok Foods existing range of cakes are just as good and tasty as conventional products. Consisting of indulgent Chocolate & Hazelnut and fruity Apricot & Almond cake you wouldn't believe they are wheat, gluten and dairy-free.

Customers could try the new range at the Huyton ASDA on 27 August where the OK Foods team held a stand, distributing free samples, from selected products in the new line.