Atkins supports launch of North West traffic officer service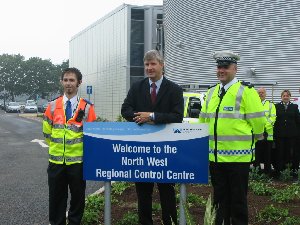 6 September 2005 marked the launch of the Highways Agency's Traffic Officer Service in the North West by Derek Twigg, Parliamentary Under Secretary of State for Transport. Over the coming months, responsibility for traffic control on motorways and trunk roads in the region will switch from the police to the Highways Agency.

To support the change, the Highways Agency has created a bespoke Regional Control Centre at Newton le Willows and is introducing traffic patrols to help maintain traffic flows and deal with traffic incidents.

The changes, which have the full co-operation and support of the relevant Police forces and other stakeholders in the region, began today with the introduction of the service in Cheshire. The remaining four North West police forces will introduce the service over the next few months, so complete coverage will be achieved by late spring 2006.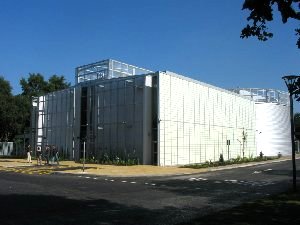 The North West is the third of seven English regions to introduce the service following successful launches in the West Midlands and the South East.

Atkins has played an important role in the delivery of the Traffic Officer Service within the North West region by designing and managing the delivery of the Regional Traffic Control Centre building at Newton le Willows. Atkins also provided extensive technical support in the planning and installation of new and relocated IT systems to monitor traffic on the region's motorways.

The new Centre will provide traffic control officers with improved data about traffic flows on the network, keeping them better informed and helping them to respond more quickly and effectively in order to minimise congestion.

The Service has drawn on Atkins' wide skills base, including project managers, IT systems specialists, architects, M&E engineers, structural engineers, quantity surveyors, planning supervisors, geotechnical engineers, ecologists, planners and staff familiar with police functions and procedures. Many Atkins people involved in the delivery of the Service in the North West will continue to assist the Agency in the delivery of the national Programme in other regions.

Chris Tooth, Atkins project manager for the North West said:- "This is an important milestone for all road users in the North West, promising improved traffic management and control on all motorways and trunk roads. The Traffic Officer Service represents a high profile extension of the Highways Agency's role and is a good example of the type of multi-disciplinary project in which Atkins excels; planning, designing and enabling a complex programme in a one stop solution."

Paul Featherstone, division manager for Atkins' Traffic Operations Consultancy added:- "We are delighted to be inaugurating the programme in the North West, following the success of the original launch in the West Midlands. We look forward to supporting the Highways Agency in its roll-out of the Traffic Officer Service across the remainder of the country."

David Stones, NW RCC Delivery Team Leader:- "The Highways Agency is delighted with this spectacular control centre. It truly stands out for its innovative design, good working environment and meeting the all the requirements for the delivery of this important regional service."
Find a wiser way to travel during TravelWise Week

MERSEYSIDERS are being urged to get active, go green and make a pledge in a bid to boost the environment. TravelWise Week, being held between 18 and 25 September, takes place in all corners of the Merseyside region and is being launched by Merseyside TravelWise to promote sustainable transport and travel. Everyone is being urged to take part, and doing so could win them a week's free travel!

Merseyside TravelWise, which is coordinating the weeklong campaign, brings together all 5 of Merseyside's local authorities, Merseytravel and a range of cross sector partners. A week of events, initiatives and activities will be held for TravelWise Week to reinforce the importance of reducing traffic congestion and vehicle emissions, as well as encouraging people to lead more active and healthier lifestyles.

Councillor Mark Dowd, Chair of Merseytravel, said:- "TravelWise Week is about encouraging people to think about how they travel around the region, whether that's for work, education or leisure reasons. We want people to join us in celebrating the areas in which they live, by taking action to reduce traffic congestion, to protect and improve our environment and to lead healthier, more active lives. The aim of this campaign is to improve the health and quality of life for everyone living, working or visiting Merseyside by helping to reduce traffic congestion and vehicle emissions. It's certainly not anti-car, it's about asking people to consider making that important step towards seeking alternative methods of travelling throughout Merseyside. This is about ideas, enjoyment, encouragement and choice."

Each day of TravelWise Week will have a theme, with events linked to them [brief details below]. The themes are: -

• Sunday 18 September – Walking for Fun - National Walking Day
Walking events being held across the region

• Monday 19 September – Cycling
Free cycle maps and people urged to cycle to work and get a free breakfast

• Tuesday 20 September – TravelWise to School and Study
Promotion of school travel plans

• Wednesday 21 September – Public Transport
Pledge to travel by public transport and in a week's FREE travel on Arriva buses

• Thursday 22 September – Car Free Day
Street games, pavement cafés and entertainment at Castle Street in Liverpool

• Friday 23 September – Walking Works
Launch of Liverpool's new Carolie Map and a host of walking events

• Saturday 24 September – Shop Local, Act Global
Calling on people to shop locally or travel buy public transport

• Sunday 25 September – Healthy Travel
Big Heart Festival being held at Sefton Park in Liverpool

The campaign is being run as schoolchildren return to schools across the region.

The impact of the 'school run' on traffic congestion is well known. TravelWise Week is calling on everyone, parents, grandparents, carers and children, to look at alternatives to help reduce that impact.

Individuals and organisations are also being encouraged to play their part in the campaign by signing pledges to walk, cycle, use public transport and to car share during TravelWise Week. The first 200 people signing up to a pledge during TravelWise week will receive a week's free travel on Arriva buses across Merseyside. Everyone else signing up to a pledge will receive a two-for-one deal on Arriva services.

Full details of the events taking place across the region will be launched next week. For more information, or to make your own pledge, visit www.gotravelwise.com.