Clippers get a friendly Liverpool welcome…
Photographs by Patrick Trollope.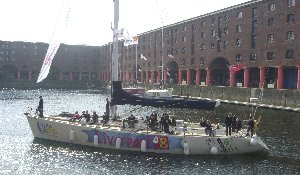 ON Saturday 3 September 2005, some of the Clipper fleet came into the Mersey after setting of from Holyhead the day before. The teams where greeted from the Canning river entrance by the Lord Mayor, Councillor Alan Dean after spending 40 minutes on the river. The all the yachts will be based at the Albert Dock to make final preparations until the start of the race.
Councillor Mike Storey, leader of Liverpool City Council, said:- "We're delighted to welcome the Clipper crews to Liverpool this weekend.
There is already excitement in the city ahead of the start of the race, and Saturday will be a great chance for people to see these stunning yachts in the river for the first time.
The clipper race is unique in world yacht racing. The crew on board are all amateurs, who come from every walk of life, from psychiatrists to teachers, police officers to doctors.
It has to be the most thrilling experience to take part in such a fantastic race as this."

England's hope of lifting the Clipper Cup rests with the Liverpool 08 Clipper, sponsored by Liverpool City Council. The yacht will be lead by 27 year old skipper, Tim Magee, who hails from Cowes on the Isle of Wight. Tim brings with him a wealth of sailing and leadership experience, and already has a number of successful ocean passages under his belt.
The Liverpool 08 crew includes three Liverpool residents who won their places through a Liverpool City Council competition. Claire Daley, Peter Mulcahy and David Dowling have all completed an intensive training programme to get ready for their once in a lifetime experience on the high seas.
Professor Drummond Bone, chairman of Liverpool Culture Company, said:- "The start of the 05-06 Clipper race promises to be one of the highlights of the Sea Liverpool calendar.
We've had a fantastic programme of events and festivals this summer, and Clipper will be the icing on the cake."

The Clipper 05-06 race is divided into seven separate legs, following a newly challenging route around the globe. The yachts will visit 12 international ports during their 10 month ocean encounter, including Salvador (Brazil), Fremantle (Australia), Qingdao (China) and New York, before the race reaches a thrilling climax in Liverpool in July 2006.
Page 1 of 4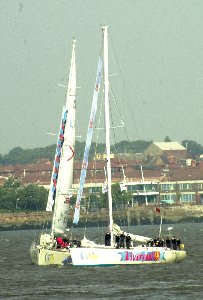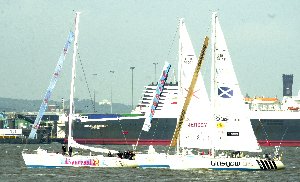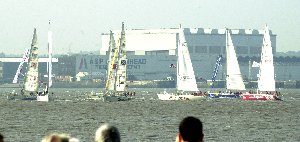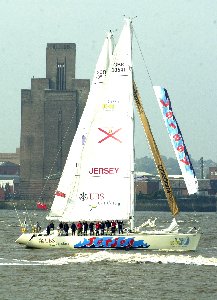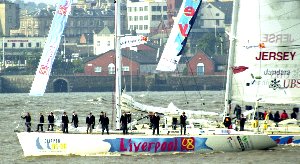 If the green box above does not show, you must download a new edition of Java.